winter versus spring project list…
I have a couple projects on my list that should have already been accomplished by now, my kitchen table being at the top of that list. When our basement flooded at the end of the summer my list went out the window. I now find myself ready to get back to the items that I wanted to work on all fall and winter. There is just one problem.
It is winter here in New England. It is cold. It is freezing cold. Certain projects such spray painting need to be worked on in a well ventilated area. My workspace for those types of projects is either my back patio or my garage. The temperatures have dropped so low on some days that I can't even be in the garage without a down coat and fleece gloves. This means that the table which I'm planning on building is not going to be happening until those tempertures come up a bit. Spray paint and fleece gloves just don't work for me. Then there is the issue with stain. I can't sand and stain wood when the temperatures are this low. I feel behind on this project and it is the last bit that needs to be done for my kitchen to be "finished." But I've taken Elsa's advice and I've let it go. Just for now.
In the meantime I've come up with a new list to help me feel like the remainder of the winter will be productive. There is plenty I can do to keep myself busy!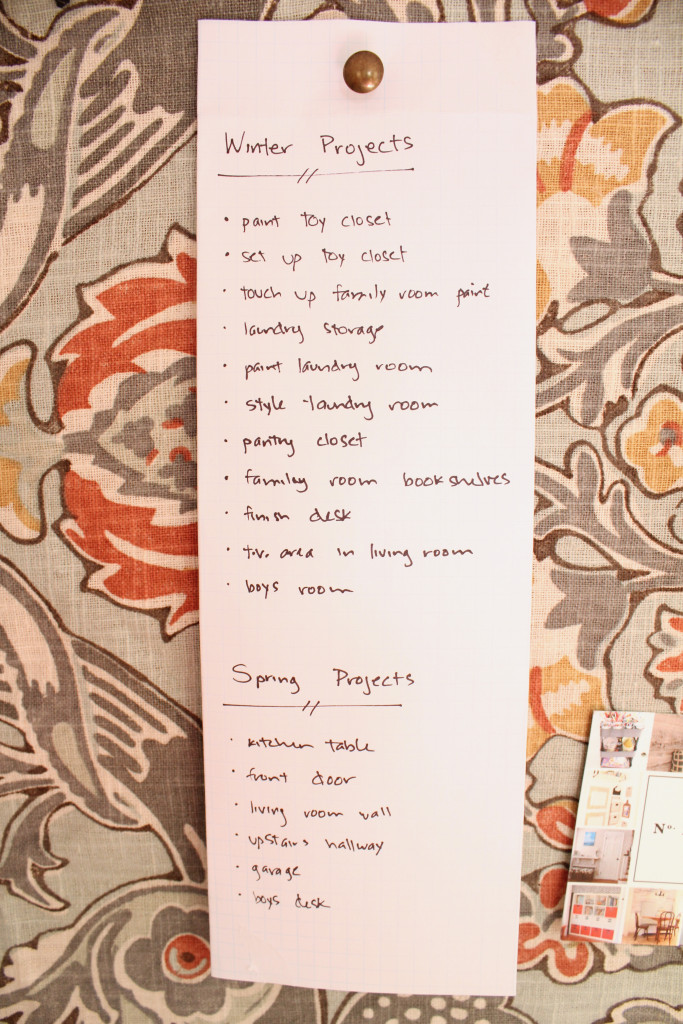 I might not get to all these projects before the weather turns warm again. When that happens the kitchen table gets bumped to the top of the list. I promised the large piece of butcherblock sitting in my garage.