vinyl plank flooring in the basement…
This week I'll be showing you what we did to redo our basement. Once deconstruction was complete there were no huge decisions to make. We had done our basement so recently that we just wanted it right back to what it was. For the floors this meant going with vinyl plank flooring. I went with TrafficMaster Allure (available at Home Depot) in American Walnut to cover the entire floor. It looks like wood and gives a warm feel to your space. We loved it before, my children played comfortably on it and it felt great underfoot.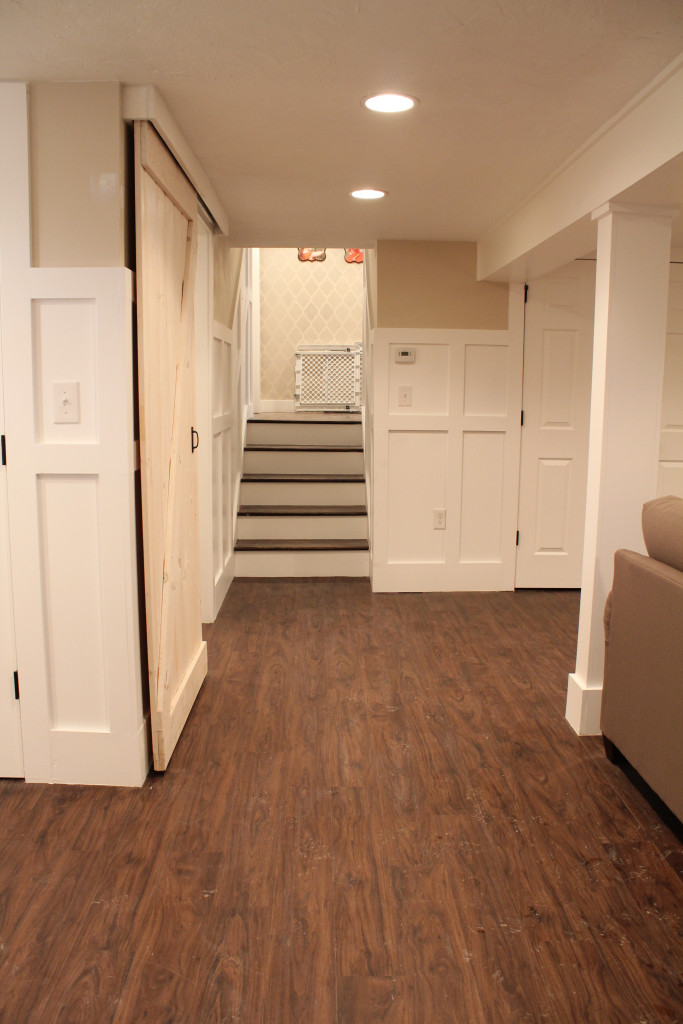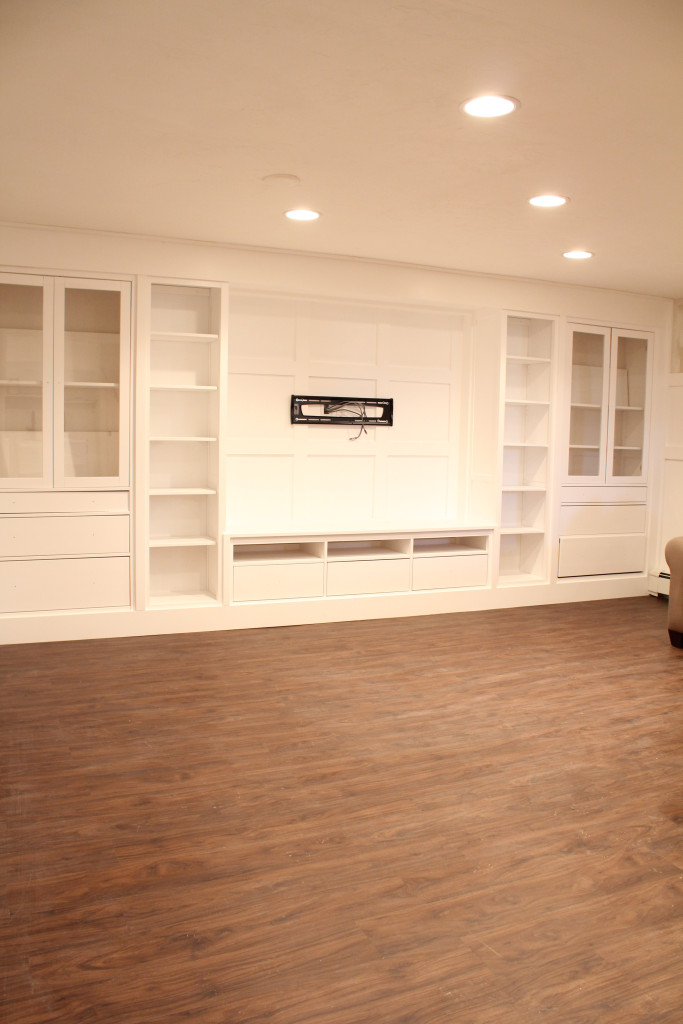 Not to mention the added bonus of when a flood happens and you are watching people rip apart your flooring to get rid of water and mold you are glad you went with a slightly less expensive flooring option!