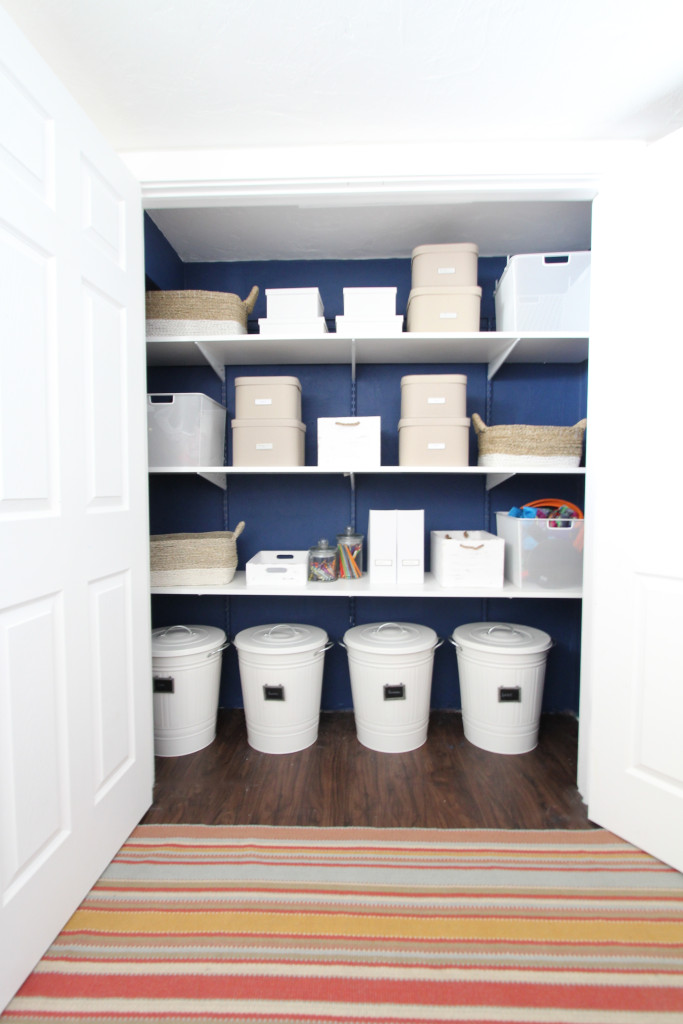 The finishing touches have finally been made on the toy closet downstairs in the basement and it is so nice to have a functioning toy closet once again. Since I painted my walls a dark blue (not too dark though) using Behr Paint's Velvet Rope I wanted all my storage in the closet to be white or neutral. I'll give you a source list soon. Today is purely show and tell.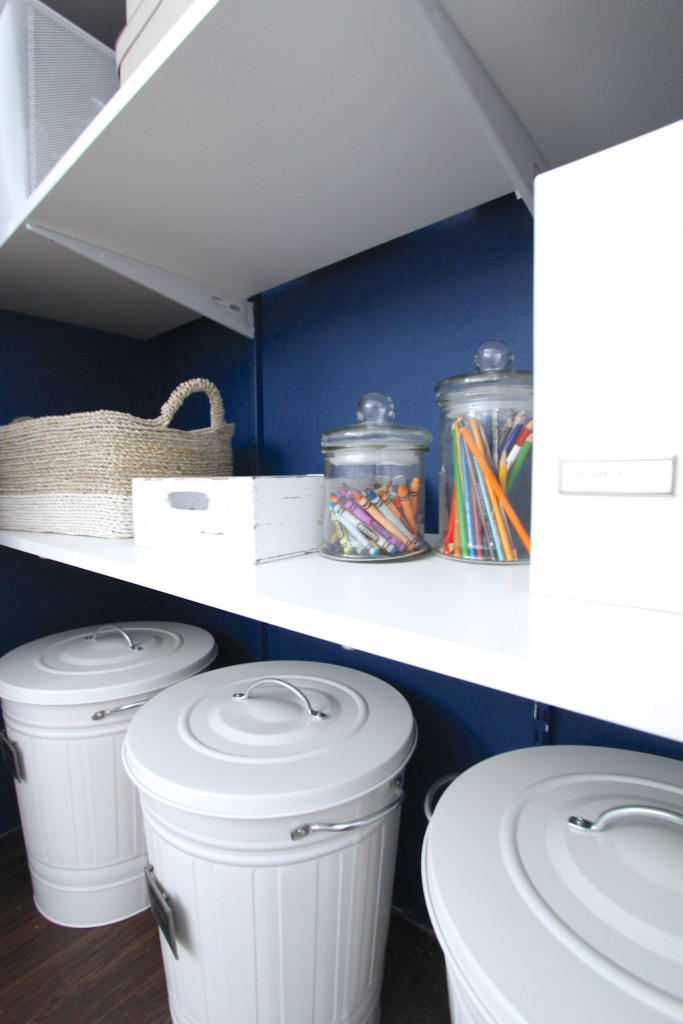 I went back and forth on what to do for shelving. I considered building shelves and installing them with cleats. I already had the hanging system and just reusing it with new shelves would save a bit of money. I decided on the original hanging system, but painted the mounting strips to hide them a bit. This way you wouldn't see strips of white breaking up the blue. I purchased new 18 inch deep melamine shelves and had them cut at Home Depot.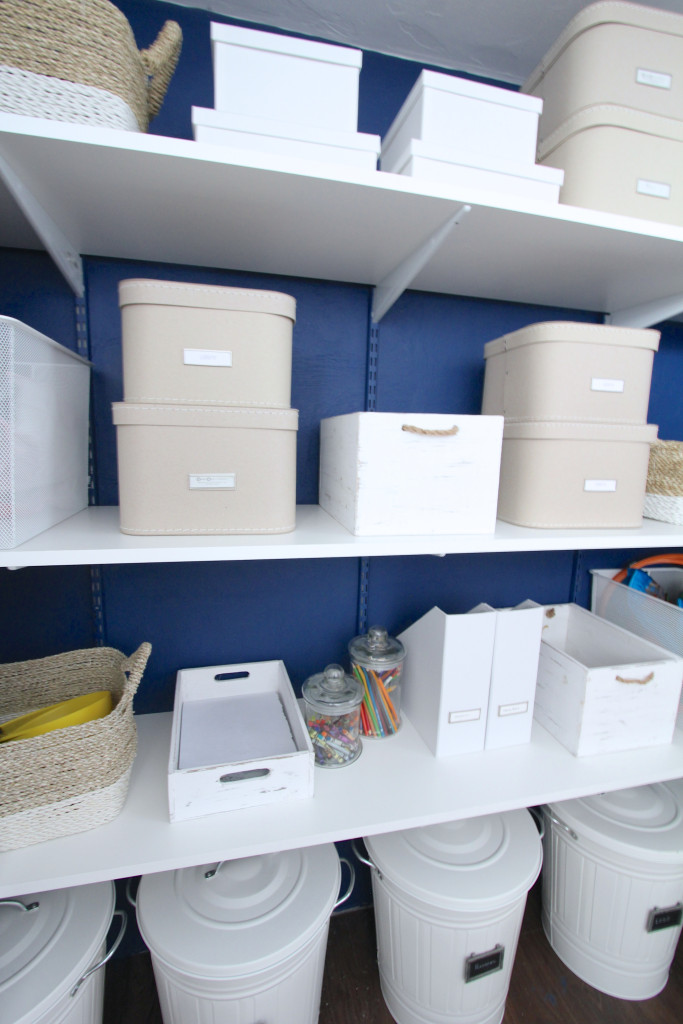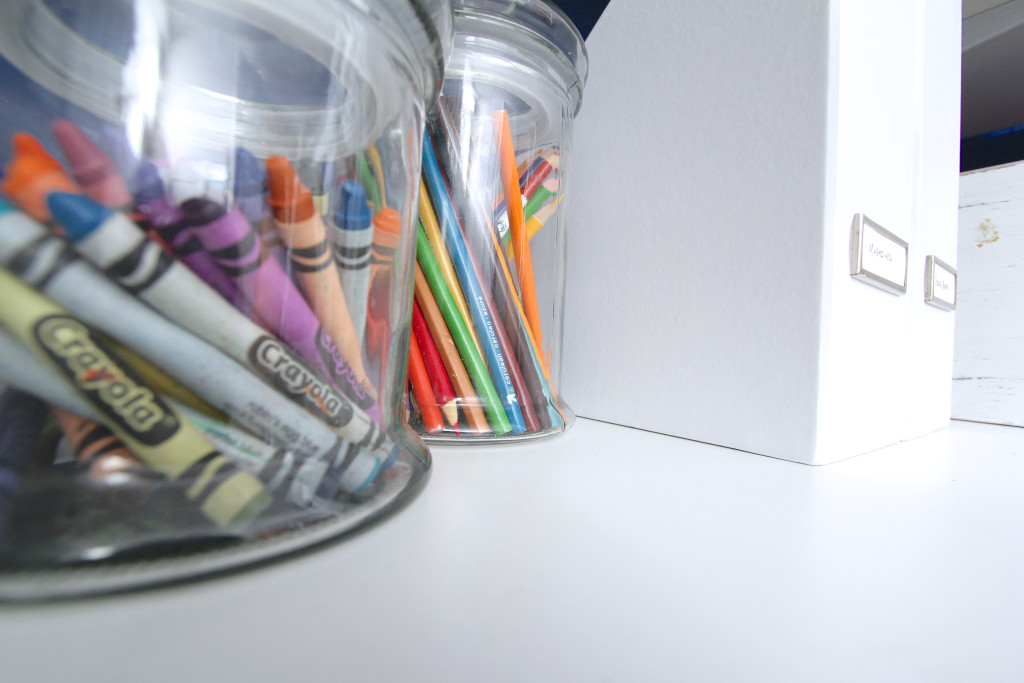 The deep blue is a nice surprise when you open the door. It is probably not the first choice for a some small spaces. As an accent color in this closet it works. The white and neutral storage containers balance the look. It helps keep the blue from being too dark. I've used a mix of storage containers in all types of styles and materials. Some are metal, some painted wood and others are simple cardboard. Keeping it all neutral and basic means I could mix and match to my heart's content.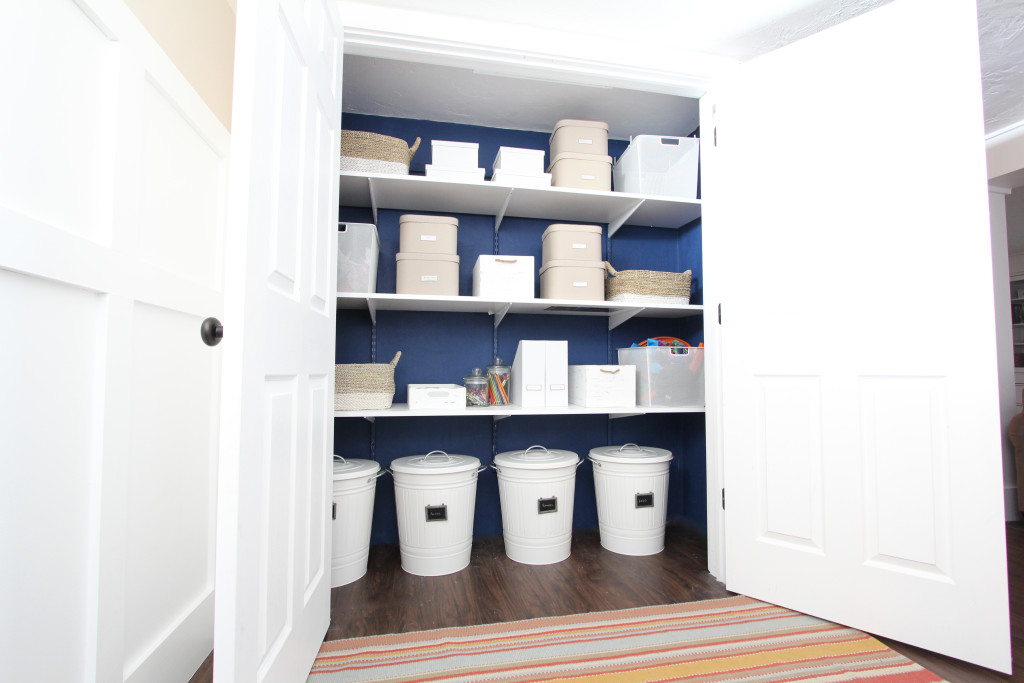 Even though this is a toy closet it could really work for any type of closet. I wanted it to be fun and unusual, as well as unfussy! Not that I've gotten a taste of customizing a closet I'm looking around the house at what other closets I can work on. Lucky for me I have at least four more closets to go!