the secretary desk: adding new hardware
While I was giving my Hemnes secretary desk a visual makeover I had plans to change out the hardware as well. I had a picture in my mind of bin pulls for the desk door and latch knobs for the cabinet doors. I had even gone as far as purchasing the bins pulls in oil rubbed bronze until I realized that they didn't match the mirrors and fretwork. It became too heavy and pulled the eye away from the light and airy part of the new desk.
The old hardware stayed as it was for a while until I found an alternative. You can see below with one door on and all the old hardware in place that it is a bit distracting. I looked up some examples online to see what other mirrored furniture had as hardware and I came to one conclusion. Glass.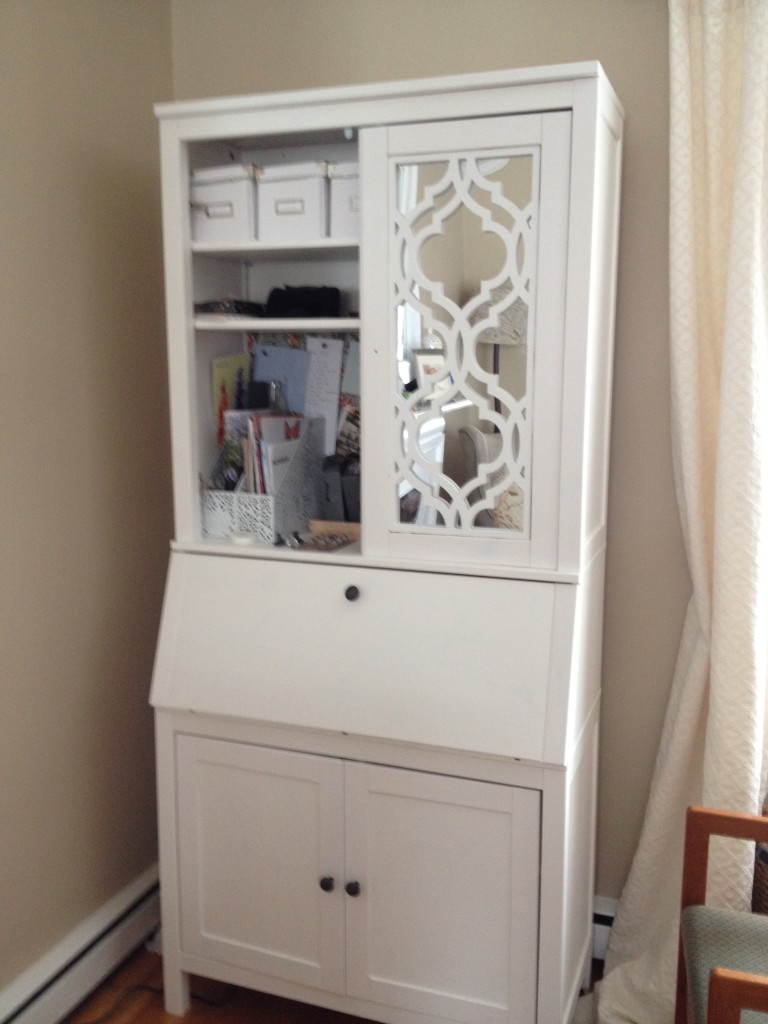 I found some glass hardware at Target without even looking too hard. If I was looking for a statement piece in hardware I probably would have looked a bit more. Since the "statmement" of this piece is the mirrored fretwork I felt this hardware was the perfect fit.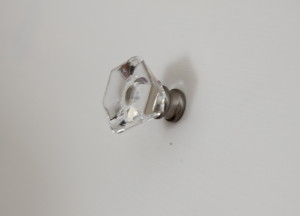 All the old hardware came off and the new hardware was installed. The saying is true that paint can change a room. Hardware can do the same thing to cabinets and furniture. Try it in your kitchen, bathroom, laundry room or mudroom!