The following post is sponsored by Wayfair.

The other day was a sofa fort kind of day. The sofa in the basement is constantly being made into a fort or castle or hideout of some sort. When I was asked by Wayfair to participate in a Sofa Fort City campaign I knew I'd have some very happy people in my house for a couple different reasons. First because my children (my two boys in particular) just generally like to make forts. The second reason was because mom was actually asking them to make a sofa fort in the living room. We spend a lot of time in the living room and it is not in any way a restricted room. We watch tv there, my kids play with their toys there and in general it is probably the most used room in the house. There are rules about keeping it looking nice though. The kids can sit wherever they want but sofa forts, pillow fights and other things of that nature can be found in the basement family room or their bedroom. So when I changed my tune and said, "Sure, make a sofa fort in the living room," my two boys (ages 6 and 9) were the very willing participants. They looked at me like I had three heads and dove right in. Here's what my living room sofa looked like before the work even started.
Construction began in a whirlwind of activity with a general plan in mind. For boys this age one sofa fort is not like another. They were going for a real Fort, with a capital F. We are talking the kind of fort that can withhold a siege, otherwise known as Fort Cushington…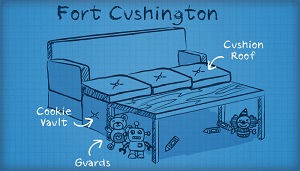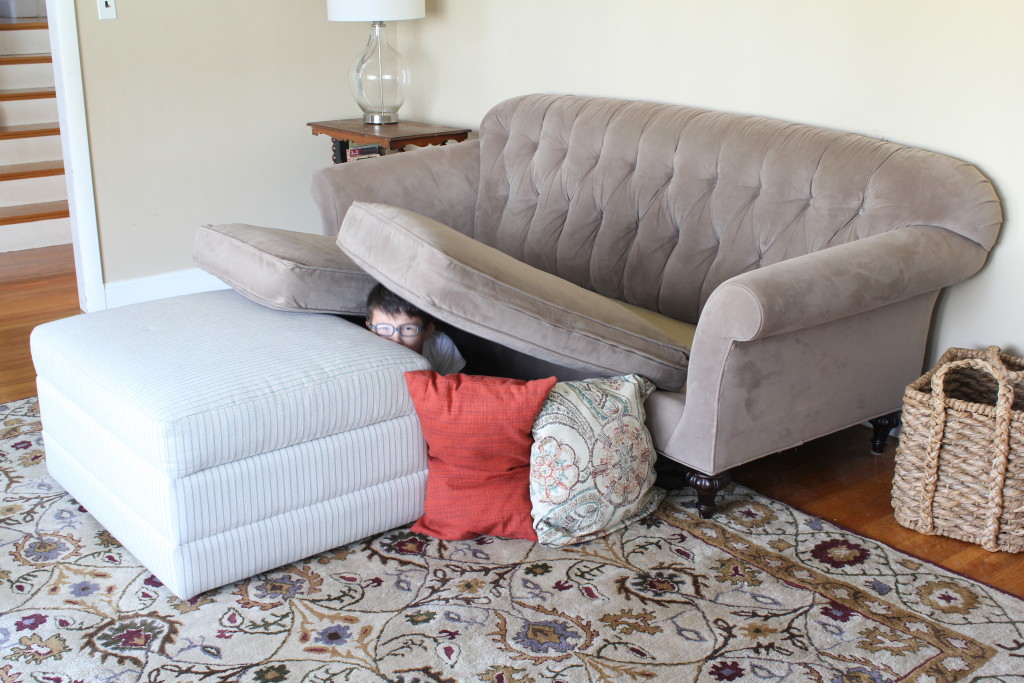 Lots of pillows, a lookout tower or two, easy access and plenty of space inside all made for the perfect fort. They wanted some type of cover on top too of course. My soft new throw from Lush just wasn't big enough, although the fringe at the end made for a great entryway.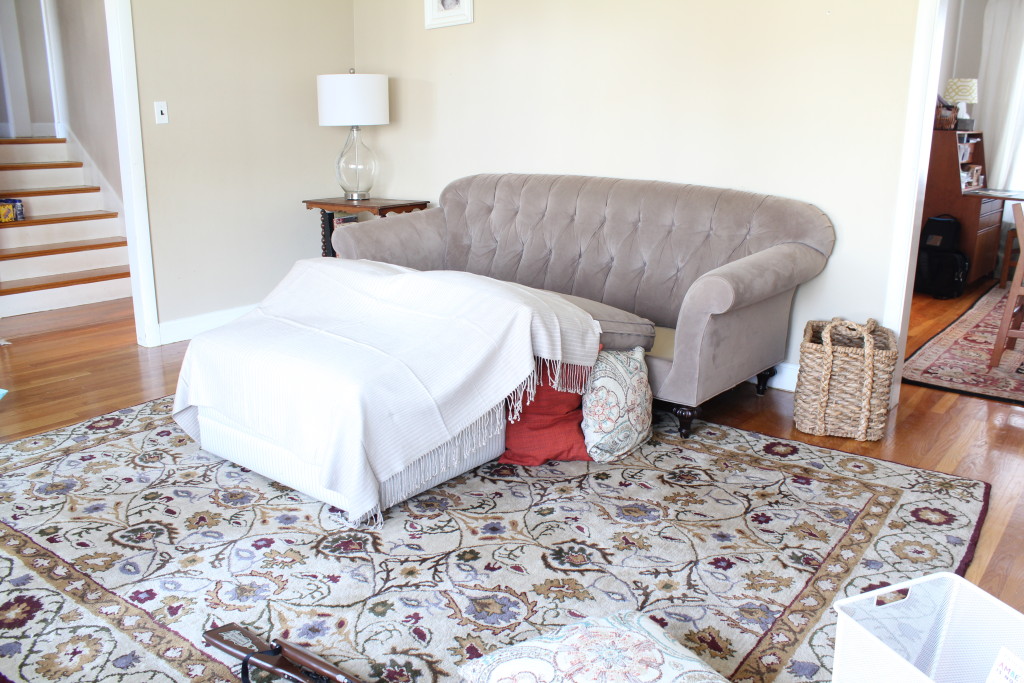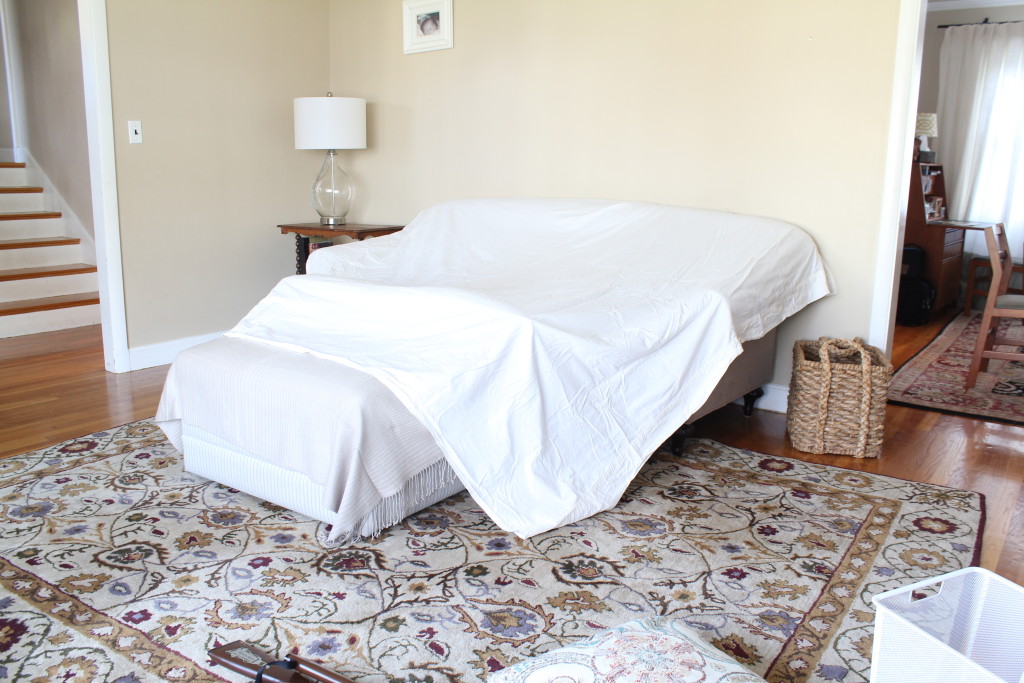 A king size sheet was added to make what had become a large fort with enough room for two boys, a couple Nerf guns, two flashlights, some books, snacks and a slightly reluctant dog.
Thank you to Wayfair for sponsoring this post.