a sectional sofa in the family room…
So the sofa debate was finally settled and decided on and we chose a sectional sofa in the family room….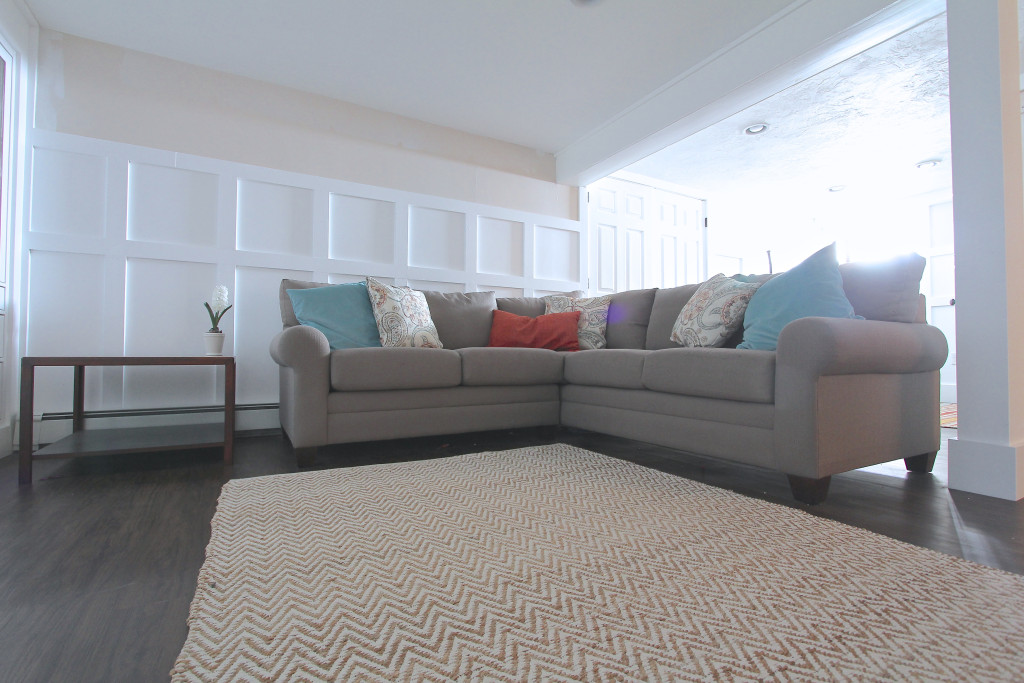 It is the Alex Sofa from Basset Furniture. At 93 inches by 90 inches it nestles right in between the pole and the wall. It is definitely a smaller scale sectional but for some reason the room feels bigger now! We had it upholstered in a woven polyester of dark gray/beige called Driftwood. It came out much more beige than gray but it hides everything and is easy to keep clean.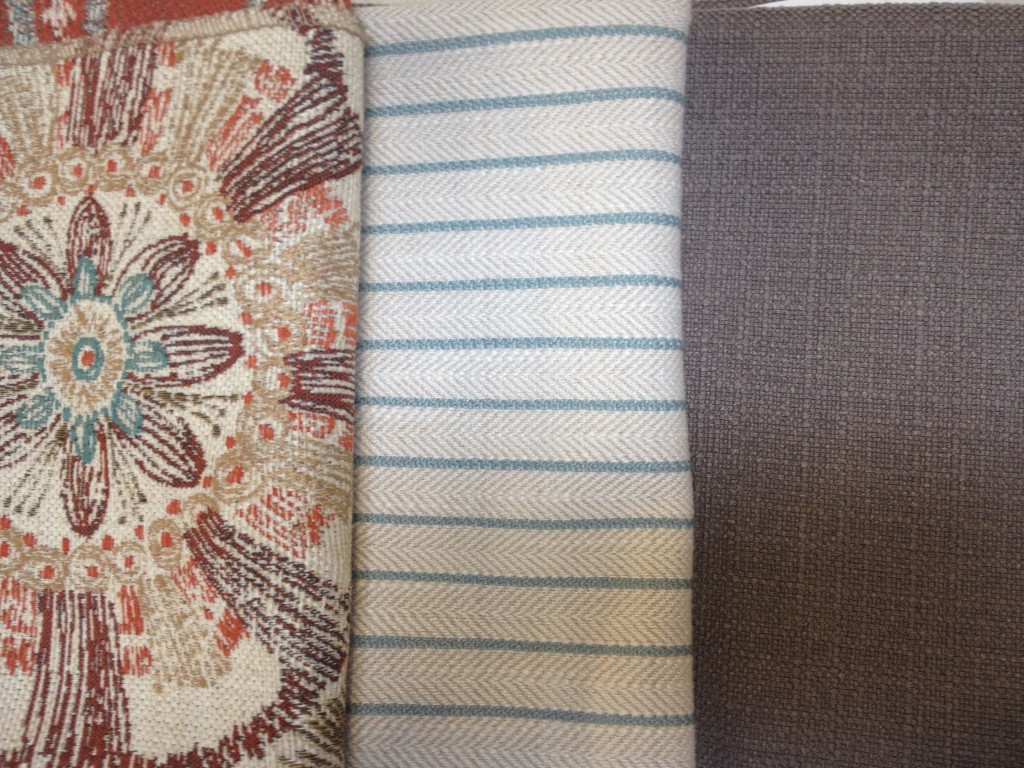 The sofa came with three accent pillows in the fabric of my choice. I went with a pattern called Tangerine. I then picked up some accent pillows at IKEA in teal and orange to add some more color. The striped fabric in the photo was used for the storage ottoman. Once it came home I decided it was too nice to hide down in the basement. It has found a new home in the living room.
There is no ottoman or coffee table in front of the sofa. It would actually get in the way since the floor space is used up by my kids when playing with the Wii. I'm not sure if I'll get anything to put in that space. Or maybe something with wheels. I'll know it when I see it!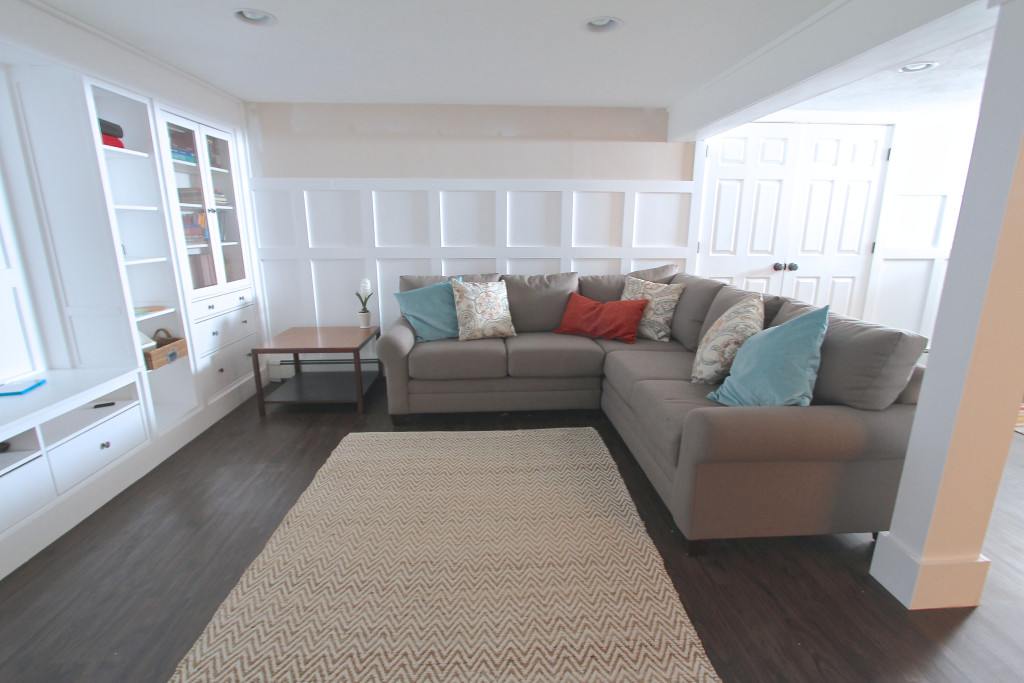 The sofa is spacious and cozy. It holds up to 5 or 6 adults comfortably, two sleeping kids on either end, three kids and a dog (when watching a movie), etc. And yes, we have tried out all those options. I love that it anchors the room. It also divides the space up better than our last sofa, making it feel like a couple zones. There is the tv lounging area, the toy area, and the hallway. I'm very happy that we took the plunge and went with a sectional. They may not be for every room or layout but it is working out great in this one!