In searching for a rug for the basement I've flip-flopped on my rug options so many times that I've lost track of what I want down there. I've been going back and forth between flatweave, tufted and natural fiber rugs and really need to make a decision on what I want for the space. Here are the options…
I like the patterns and colors that you find in most flatweaves except in my home they seem to get thrown around. The rug never stays flat on the floor since they slide around when you walk (or wrestle in some cases) on it. I've tried rug tape to keep it in place but that has always felt strange to me as well, like I'm going to trip on the rug!
Tufted rugs feel more sumptuous, comfortable and cozy. I'd love that type of feeling for the basement also. My kids are always playing on the floor and this type of rug would really warm up the space. Tufted rugs feel like they will last longer as well but they cost a bit more.
Looped rug are similar to tufted rugs in composition. The only difference is that the tufts are left intact and not cut. They are not as soft as tufted rugs in my opinion. I've always felt like they show the gaps in between the loops and that last thing I want to see is the rug backing. I've also had one looped rug where the loop unraveled a bit. It was hard to fix since doing so meant trimming the loop. Unless it is an indoor/outdoor rug I try to stay away from looped rugs. Totally a personal preference there.
Natural fiber rugs are another option for me. They have a more casual feel to them but hold up to quite a lot. Some options can be a little rough in texture but blends (such as jute and chenille) can really be comfortable and beautiful in the process. If you have a colorful space a neutral natural fiber can bring it all together without adding another color!
I've put together some contenders with a mix of all types of rugs. What type of rug do you go for?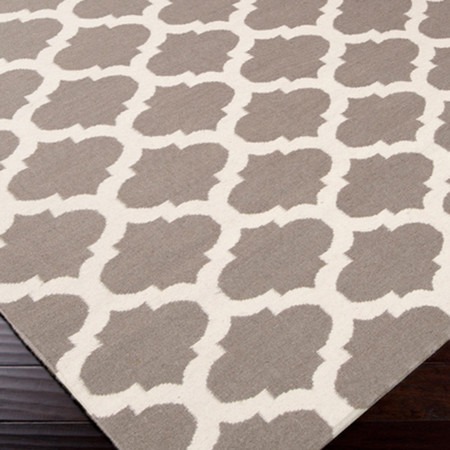 via Wayfair
via Wayfair
via Wayfair
via Wayfair
via One Kings Lane
via One Kings Lane
via One Kings Lane
via Joss & Main
via Joss & Main
via Joss & Main