nursery artwork from children's books…
If I was decorating a nursery again (which I am not) I'd go with a favorite old trick of mine. Before my daughter arrived (and when we still didn't know if she was a he or a she) I decorated the nursery with artwork from a childrens' book. My husband and I had traveled to Montreal and I picked up a childrens' book in French which had great illustrations. They were very gender neutral and colorful. I brought the book home and cut out some of my favorite pages. Using simple frames from Michaels that matched the wood tones in the room I hung them all around the room. Here is a picture of that nursery in our old home.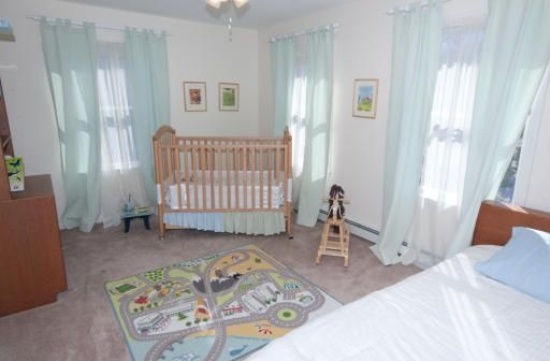 It was so bright and airy. The curtains were sewn by my mother and worked well for a girl when paired with pink, as well as for a boy when paired with light blue.
I started thinking about this room when I was at the library the other day and came across the perfect book that I'd use if I were using the same artwork strategy in a nursery today.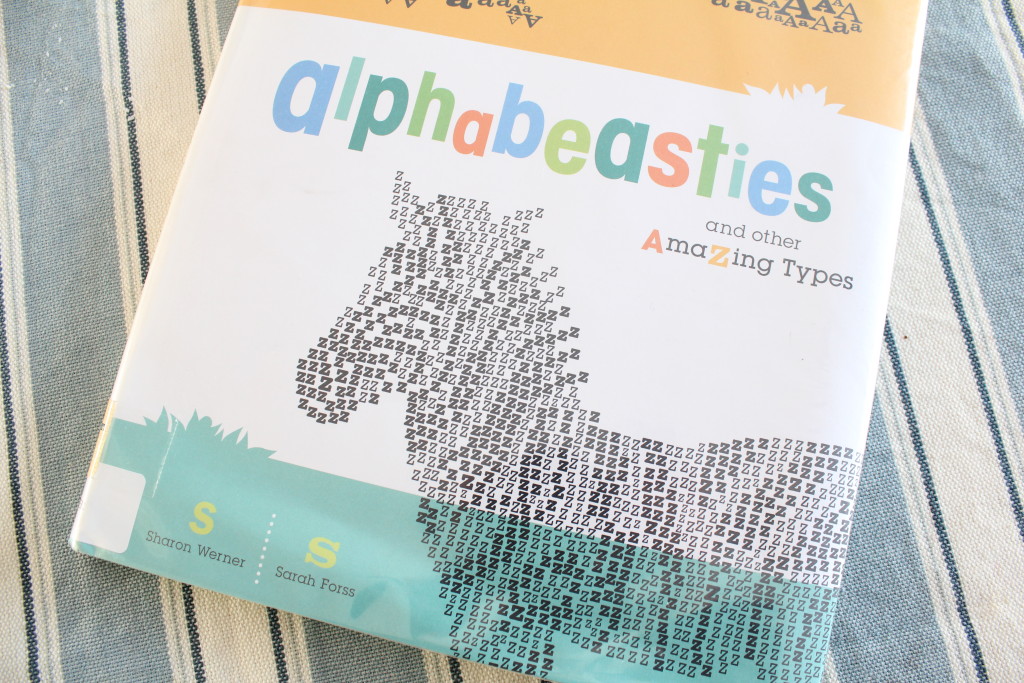 This book is colorful with simple shapes for a baby to gaze at. Not to mention the animals are created out of typography. As a graphic designer that is like dangling candy in front of a five year old.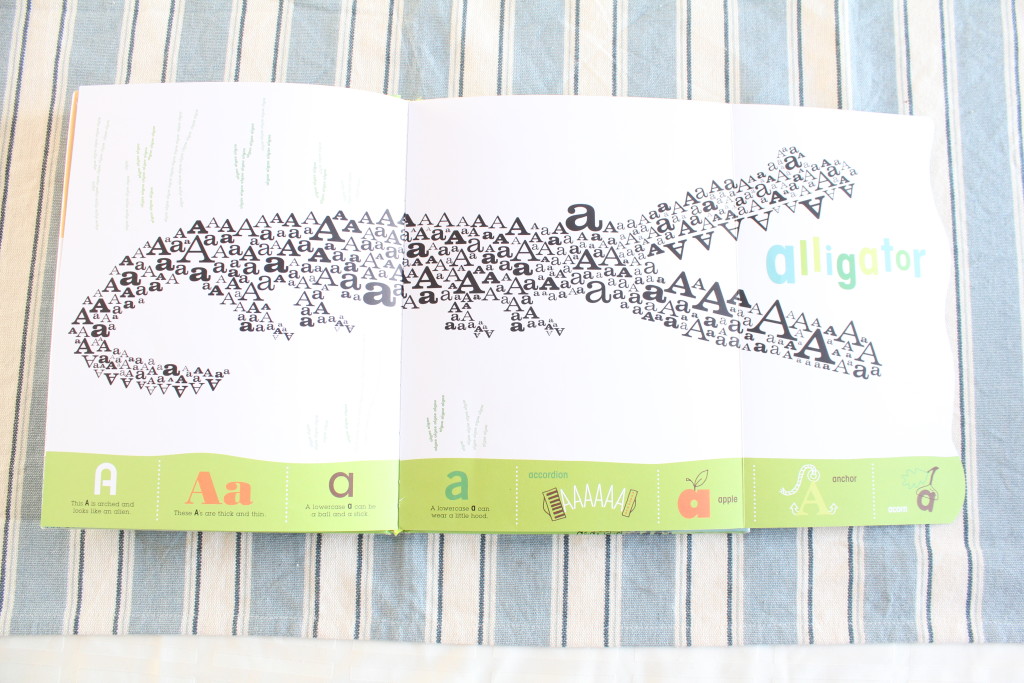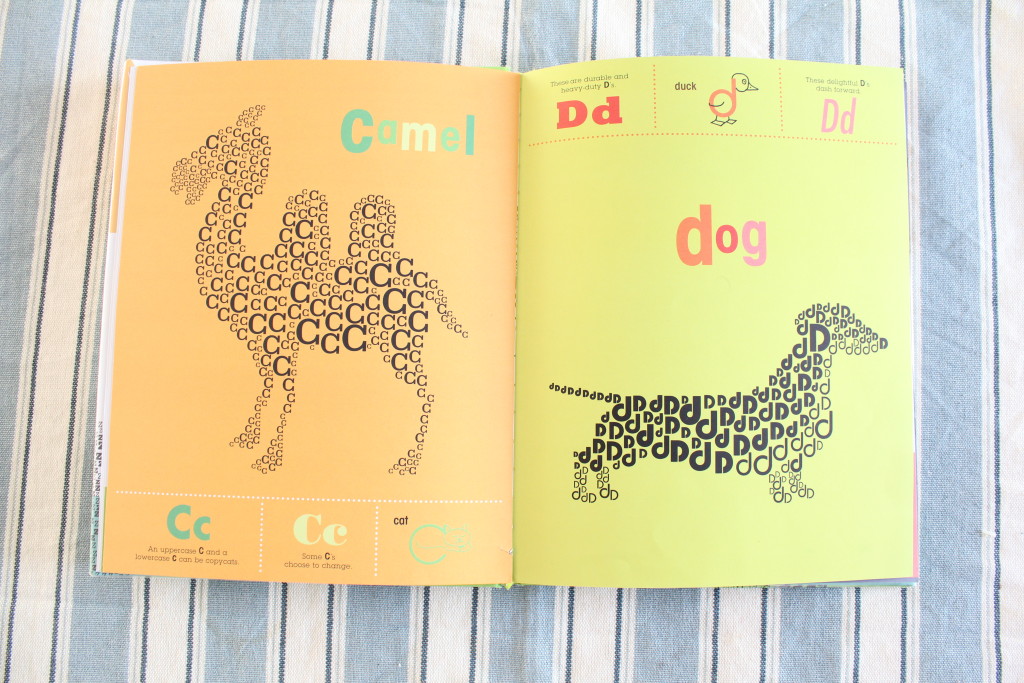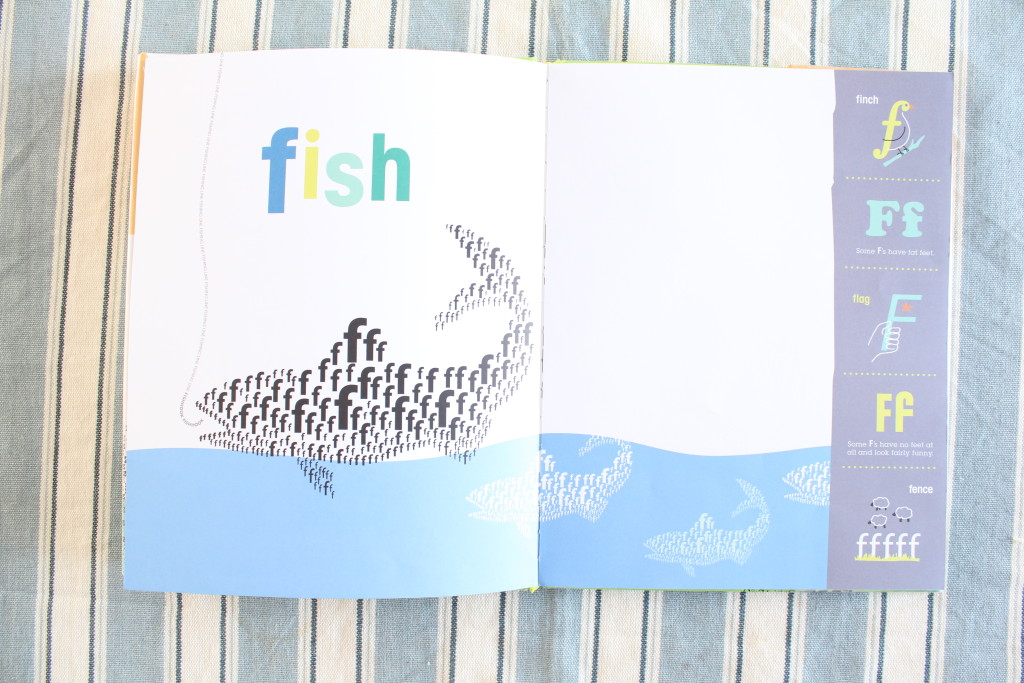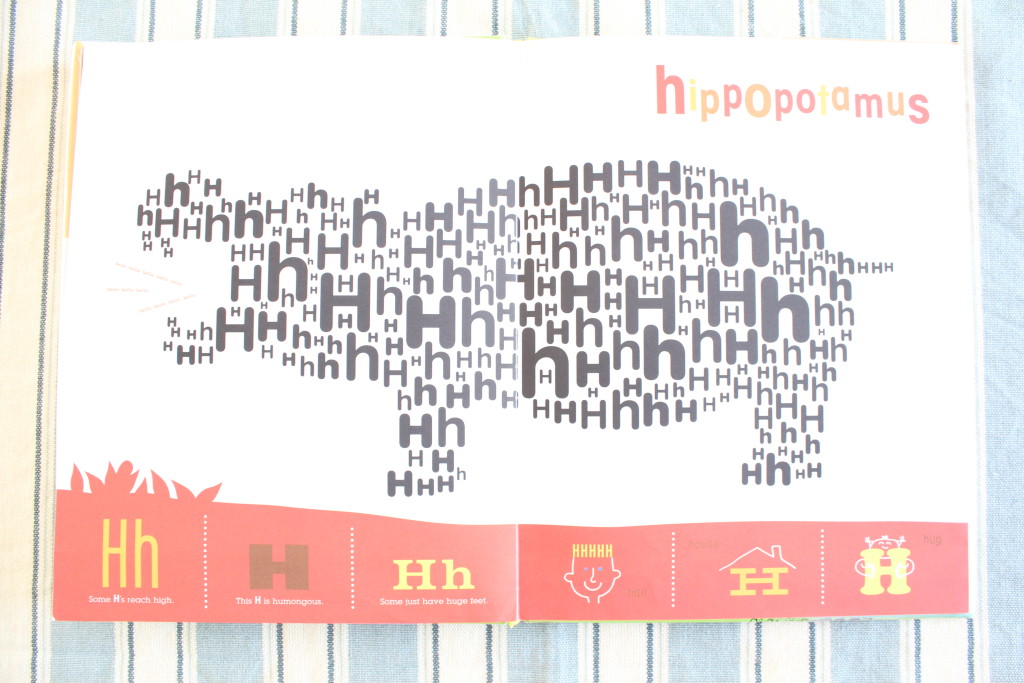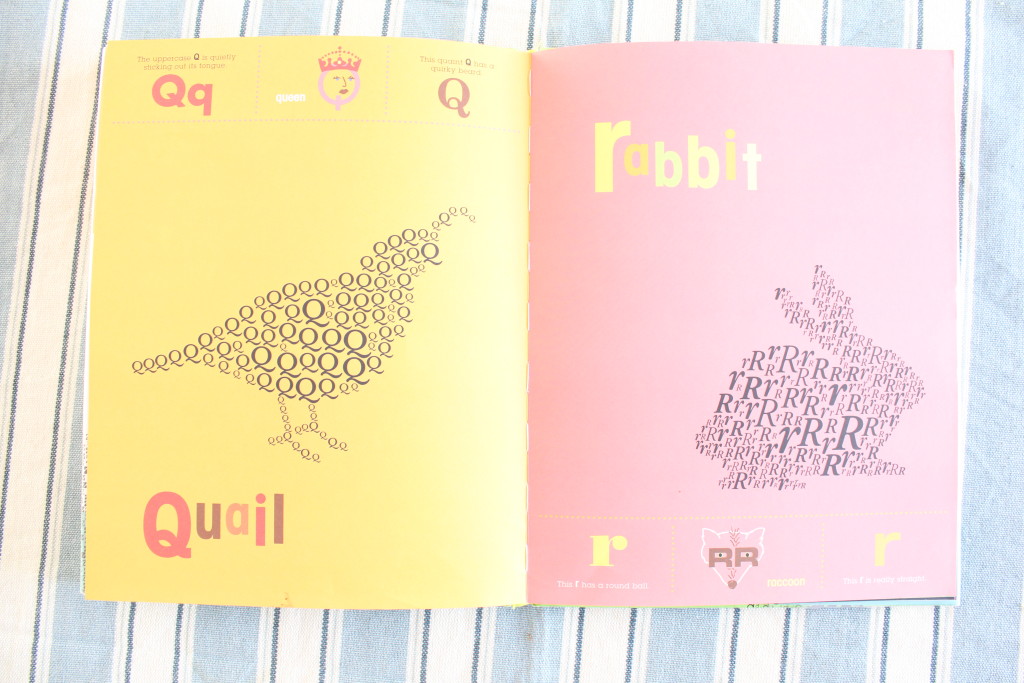 Any of these pages could either be cut out if you own the book, or color photocopied if it is something you have found at your local library. If I were to do it again I'd probably use a large white matte around each page. Each of these pages are a different color so you could pick the ones that match your nursery best. Another great way to use this book would be to spell out your childs' name along the wall. Or even collage a couple pages in a large frame. Endless possibilities!
What tricks have you used for artwork in your nursery or child's room?