With no dedicated office in our home I found myself working at the dining room table on a daily basis. This worked out great although there was just no room for all my things. Supplies, tools, paperwork, etc were all out in the open until I came up with a solution. I decided on a secretary desk that could be placed in the living room. The IKEA Hemnes secretary desk with the add on unit was my obvious choice for a couple reasons. The price, the hackability (yes, that's a word now), and the fact that it will match other pieces I'll be adding to my living room.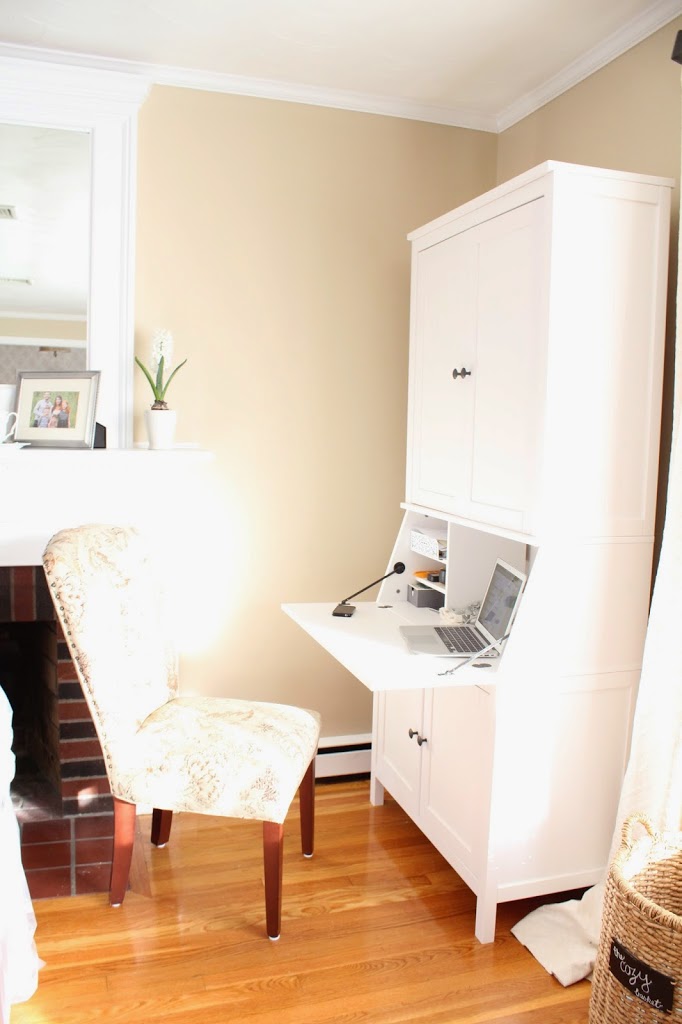 The secretary desk was placed in the corner of my living room to the left of the bay window. To the right of the bay window I'll be putting another Hemnes piece which will house the television. I'll be adding some details to both down the road to add some character.
In the meantime the desk is in full use. It holds all my camera equipment, graphic design supplies, small tools, project supplies, laptop, printer and files. It is a nice spot to work at since everything I need is at my fingertips. When I'm done, either for the day or for the moment, I don't have my work spread out all over the dining room table anymore. The desk closes up and hides everything. Being that it is so large and has such great storage options I'm also much more organized!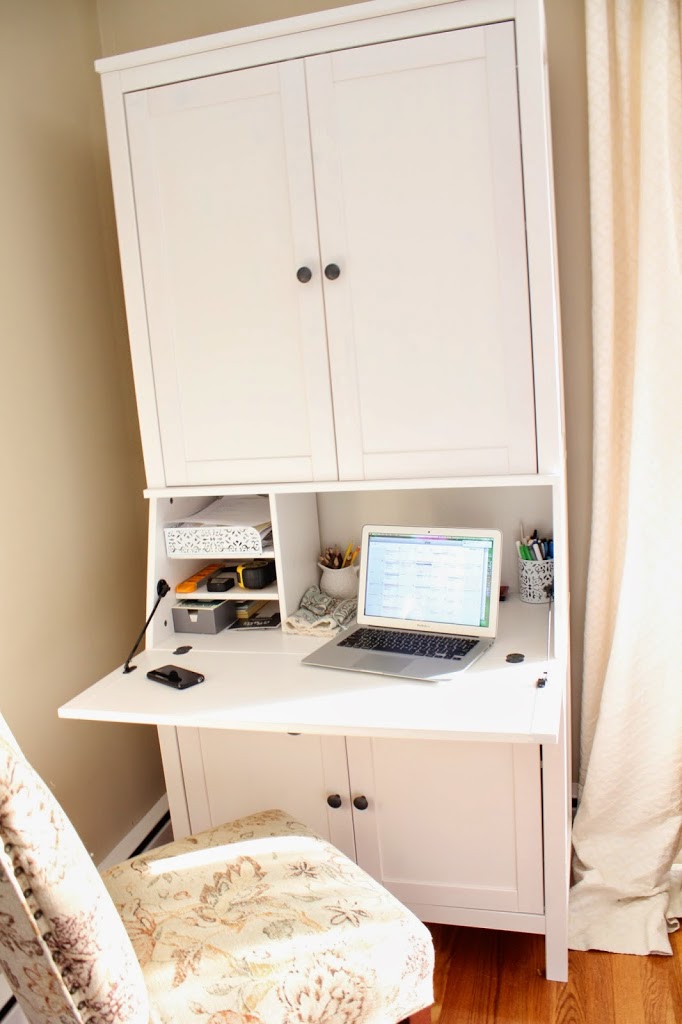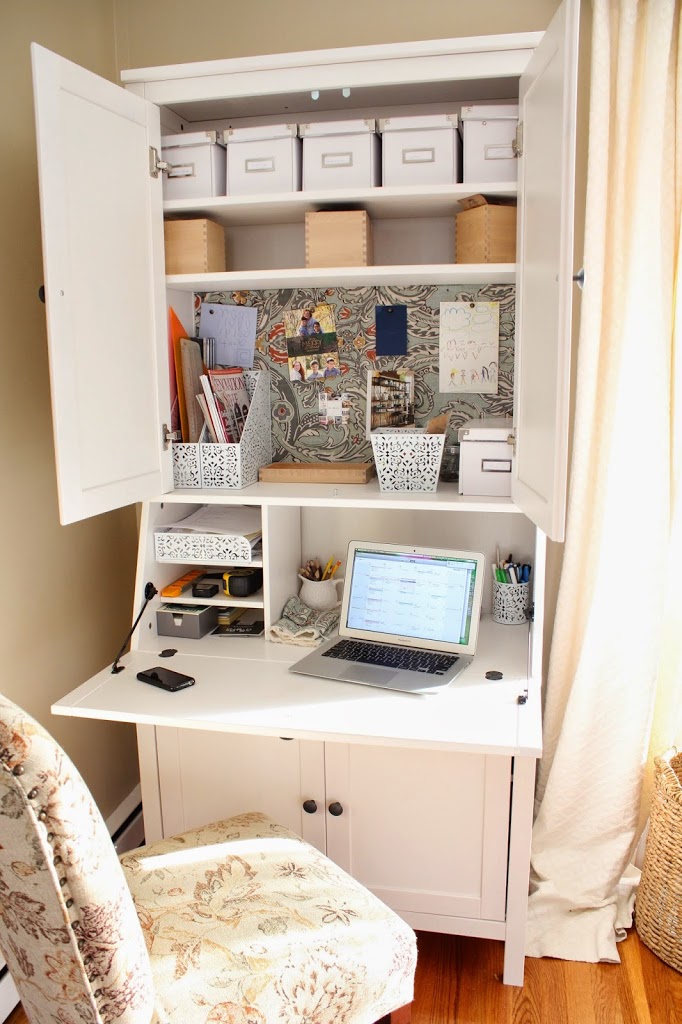 I'll be tailoring this desk to get the most out of it. So far I've added lots of storage in the form of labeled boxes. I've also added a fabric covered cork board which I'll give you more details on soon. More little
adjustments
are in store and I'll show you each one as I go along.