Telling you that my home is overrun by Lego's is an understatement. We have graduated from the random collection of primary colored Lego's to the more intricate sets with smaller pieces and instruction booklets. Lego storage for all those little pieces has become a necessity. We are in trouble if one of those pieces go missing because according to an 8 year old and a 6 year old the whole thing can never be put together again. Just because mom went and searched the stash and found a similarly shaped pink piece where the light gray piece was supposed to go doesn't mean it can be used.
So I came up with a way to corral those special pieces and keep them out in the open at the same time. A lot of the Lego action happens either at the kitchen table or the living room rug. I purchased some carton boxes at the Container Store which come in some great colors. I wanted something that could be out in the open in any room in the house so I opted for the cardboard beige version. For the larger more intricate pieces one box does the trick. The instruction booklet goes inside too for when some adjustments need to be made.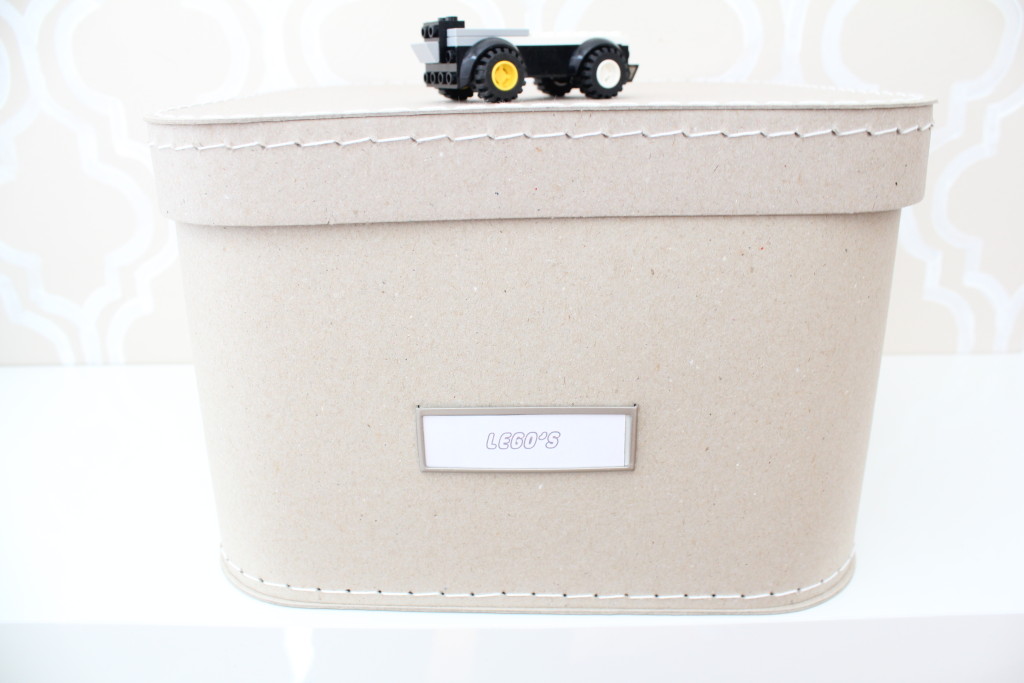 If it is a smaller car/plane/fighter jet/Jedi thingy I place them in separate ziplock bags within one box. Any time they want to rebuild or play they can find all the pieces they need. I even found this Lego font to make some labels with!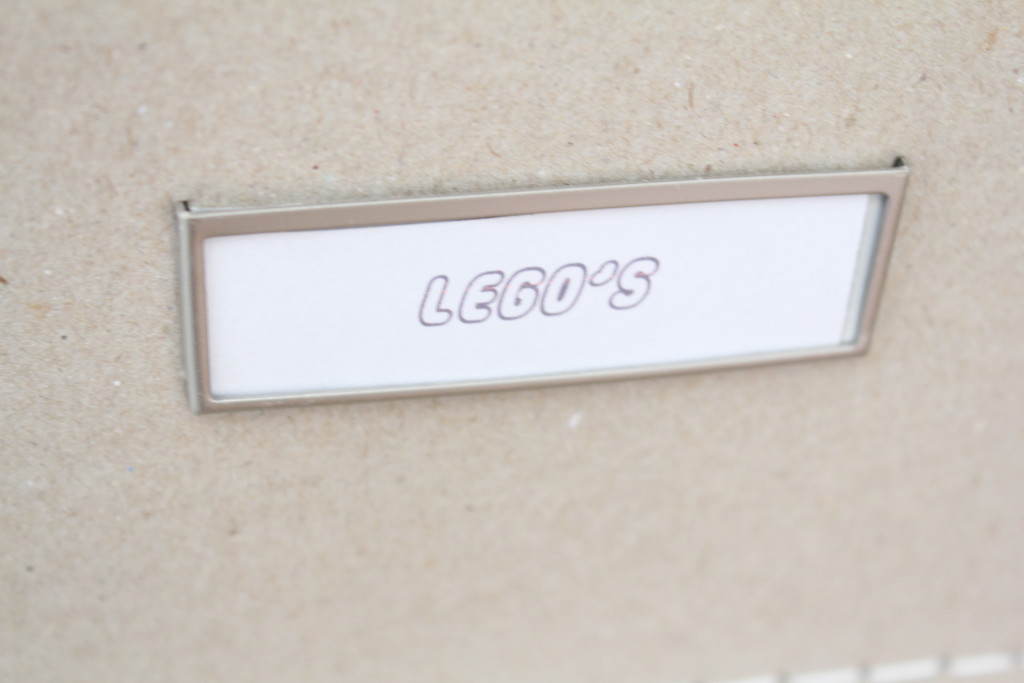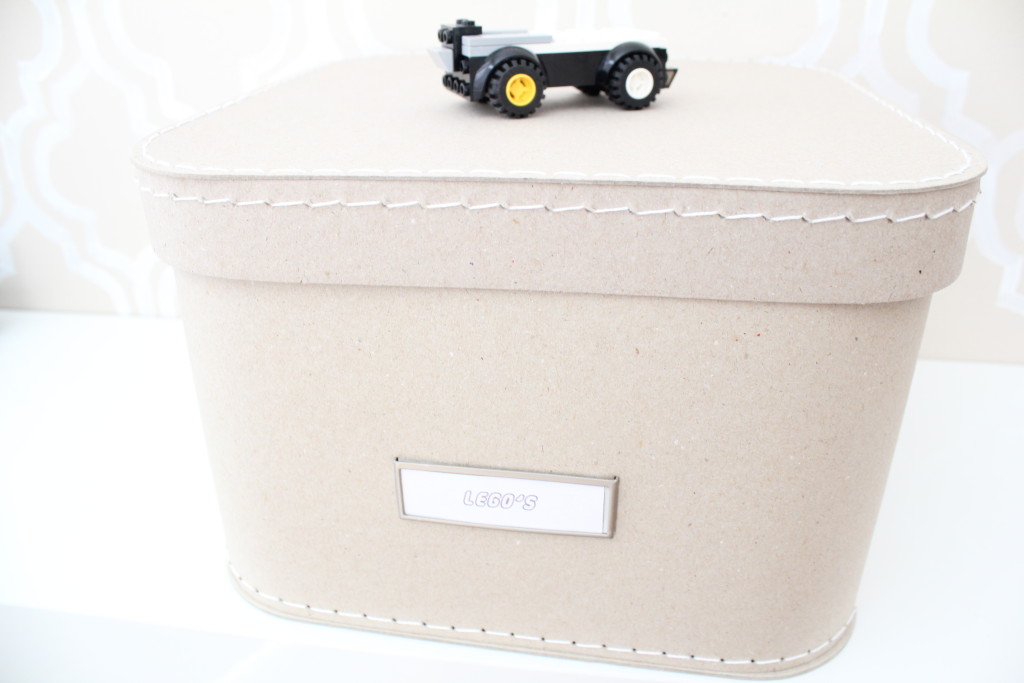 So far they are sticking to the plan and things are being cleaned up and put back in the boxes. The boxes are generic enough so that they can be used for almost anything should Lego's ever get replaced by anything else. I don't see that happening anytime soon though!