installing baseboard molding…
After I painted my entire kitchen over with a nice refreshing
shade of white
I had another addition to make to the walls. Since removing the kitchen cabinets in order to create a
family command center
I had some walls in need of baseboard molding.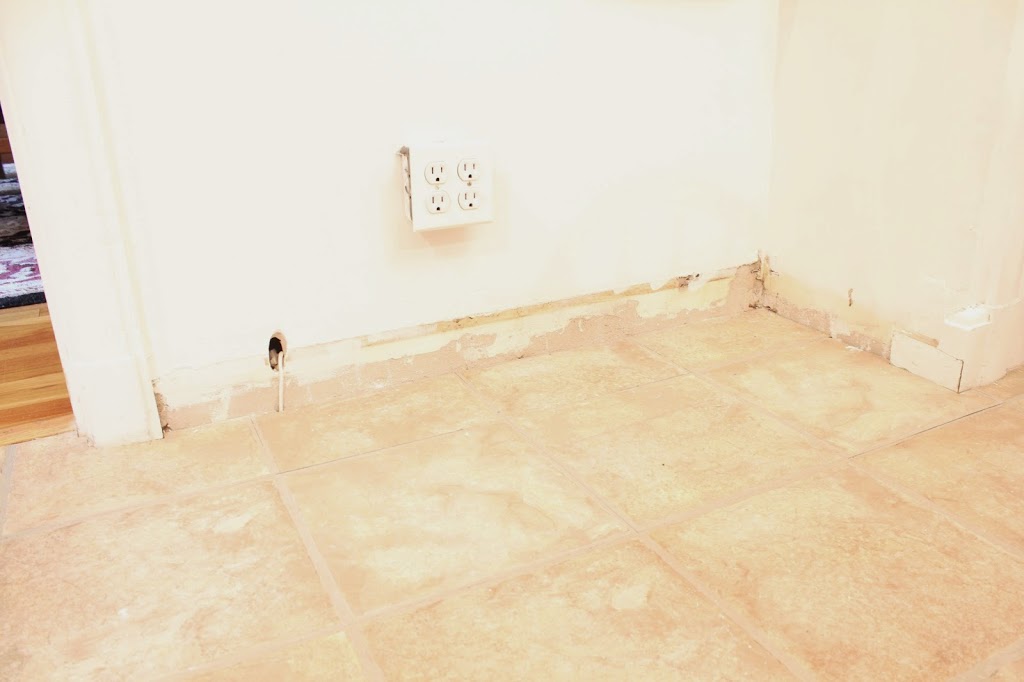 I started by removing some additional molding at the outer corner. With the help of a chisel, a hammer and a crowbar this was a quick and easy job.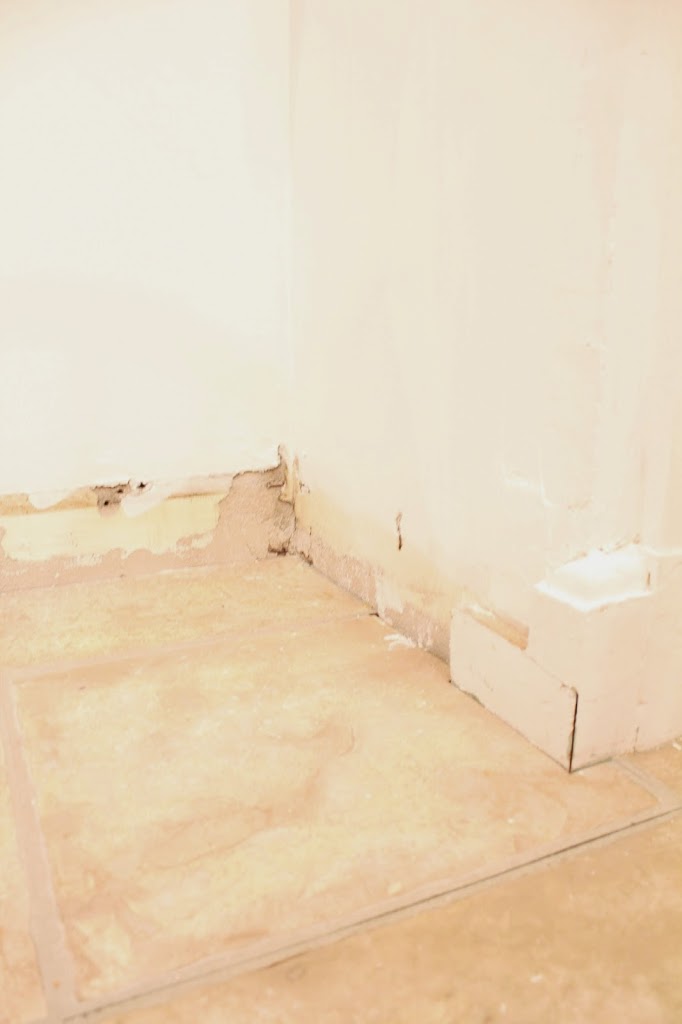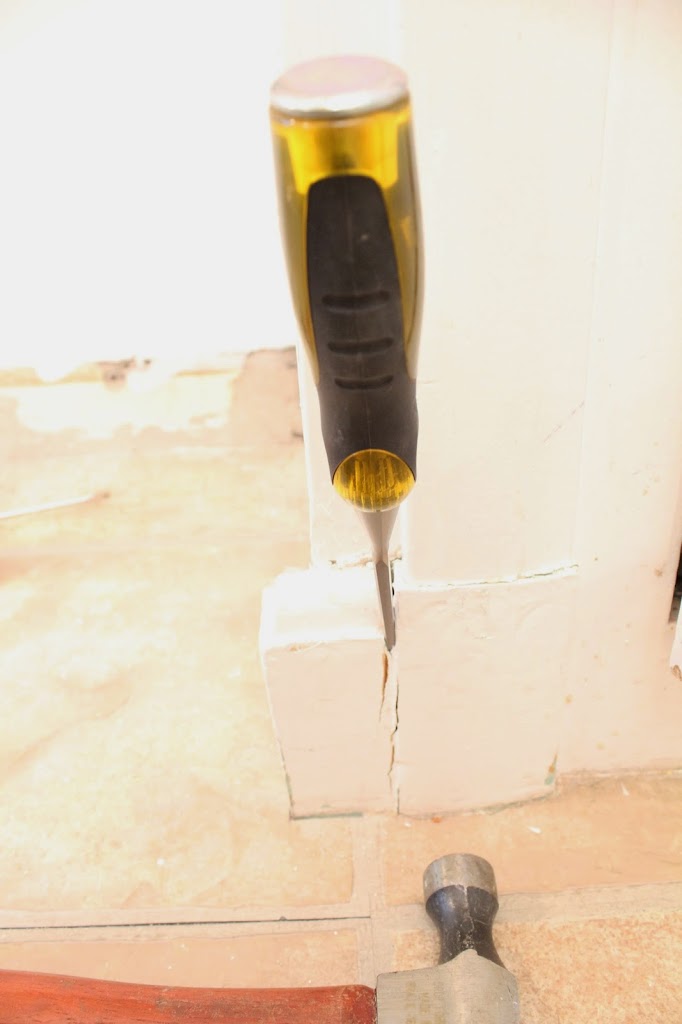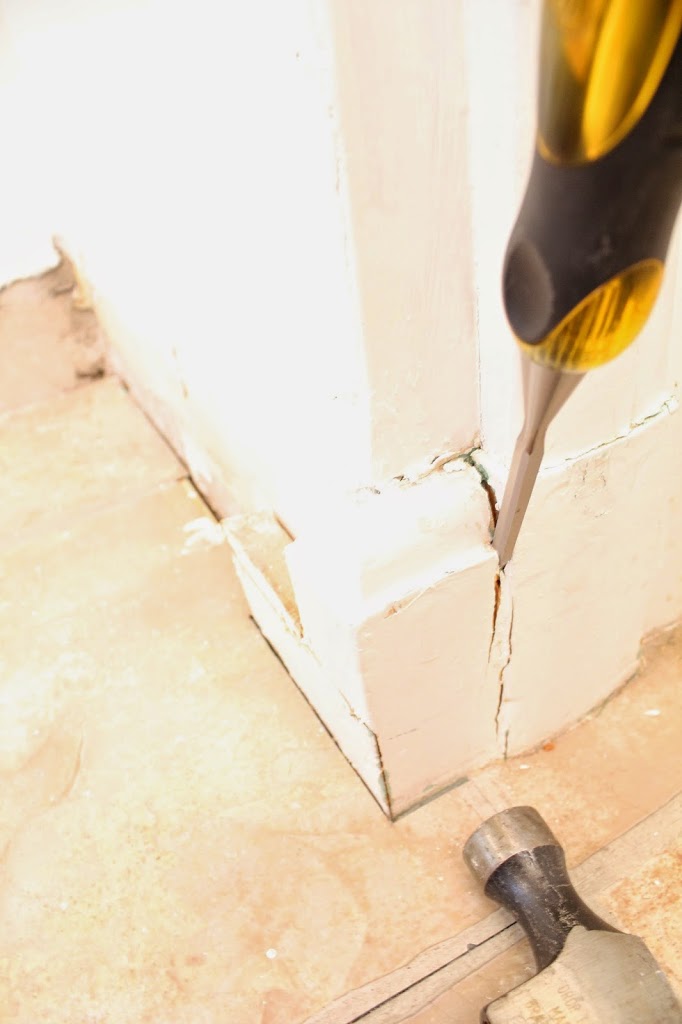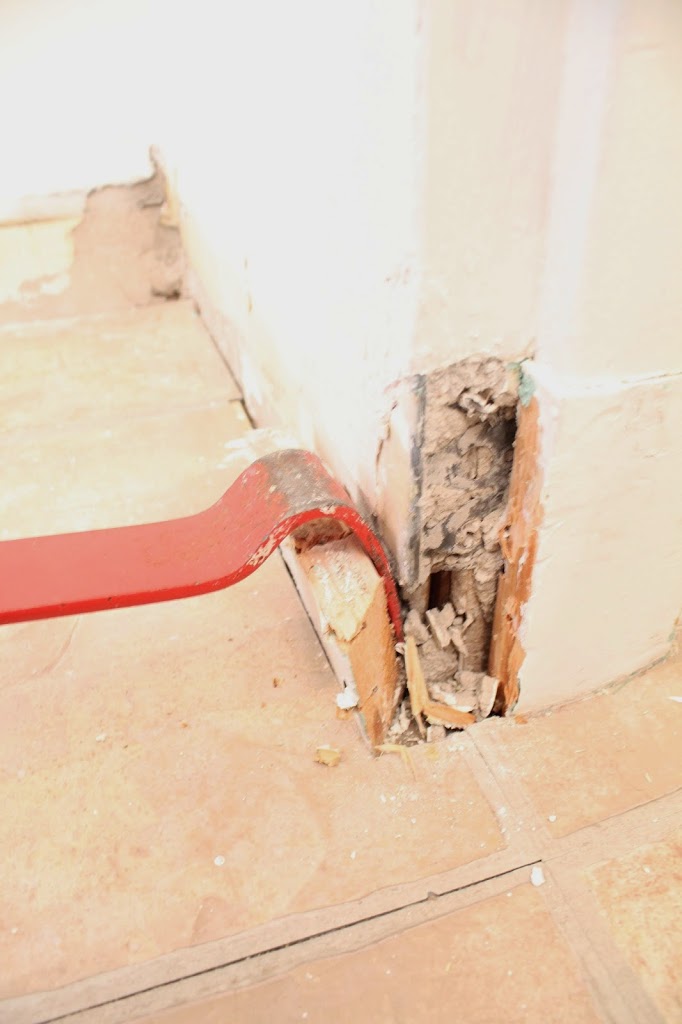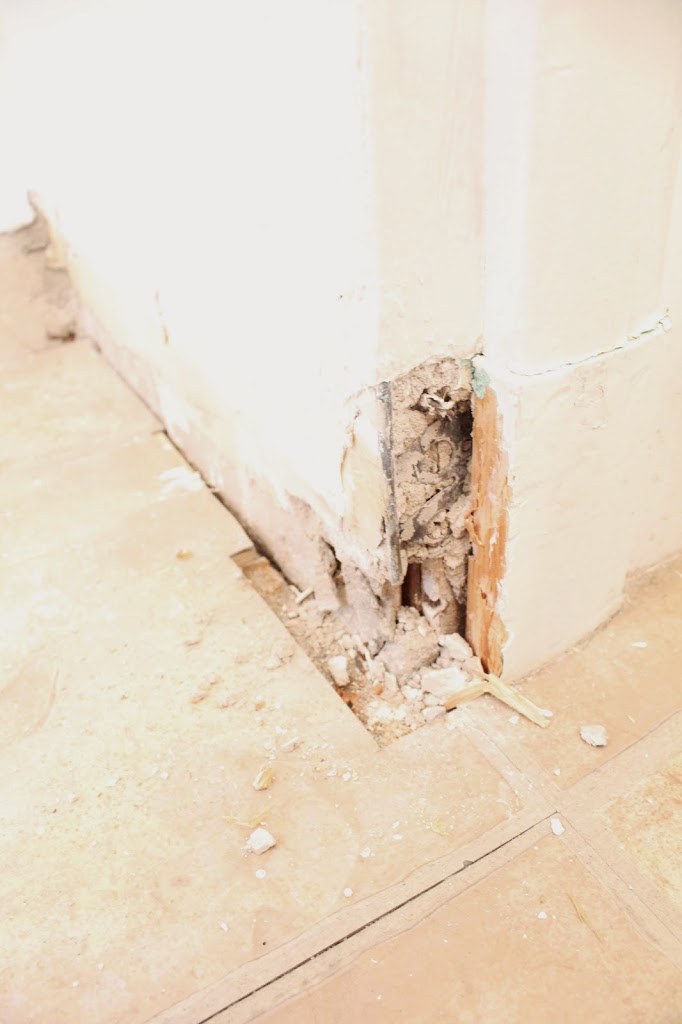 There was some messy crumbling of cement and plaster but with some new tall baseboard it would be easy to hide. I bought some 4 inch primed baseboard to cover all those little holes and measured out my cuts. I needed three separate pieces so I measured each making sure to mark where the 45 degree angles for the corners would be.
Then I used a tool. That's right, I now own a tool.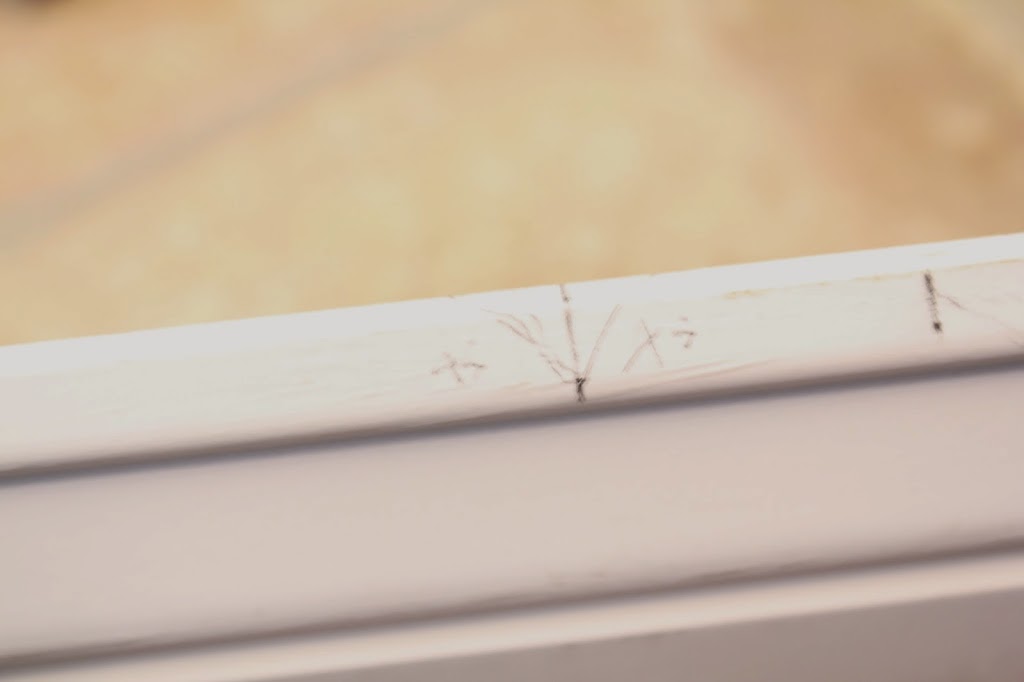 Black + Decker kindly sent me a
Lithium Battery Circular Saw
to try out. It was very easy to use considering I'm a bit of a novice when it comes to power tools. I made the angled cuts for the corners as well as the straight ones for the ends. You can easily adjust the angles and depth of your cut. I loved the size of it as well. Not too big and not too small. It is the perfect start to my DIY tool arsenal!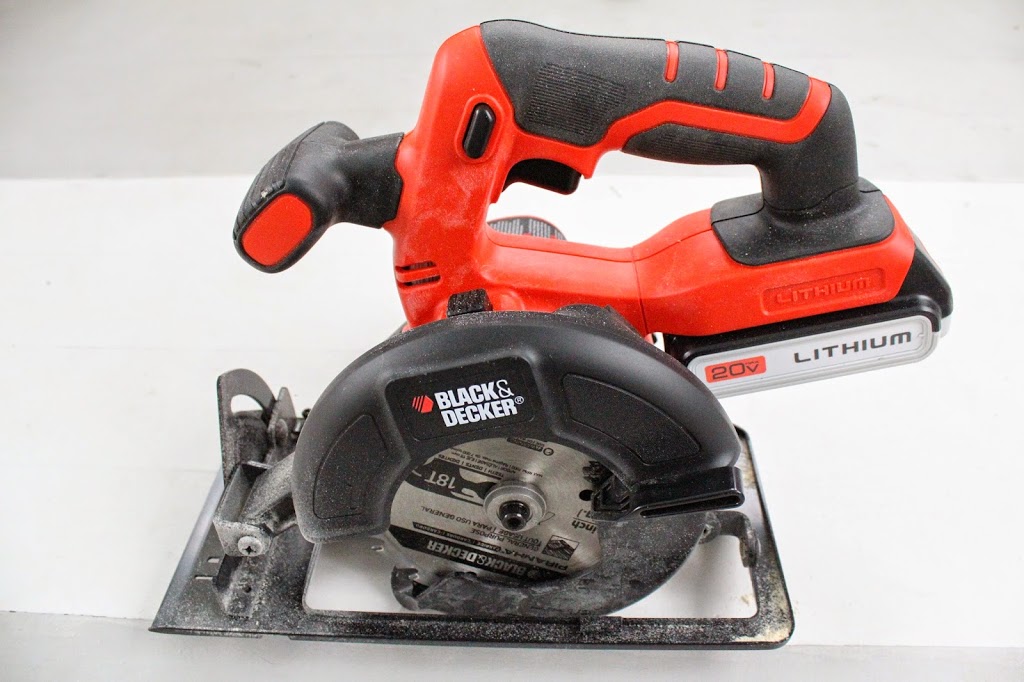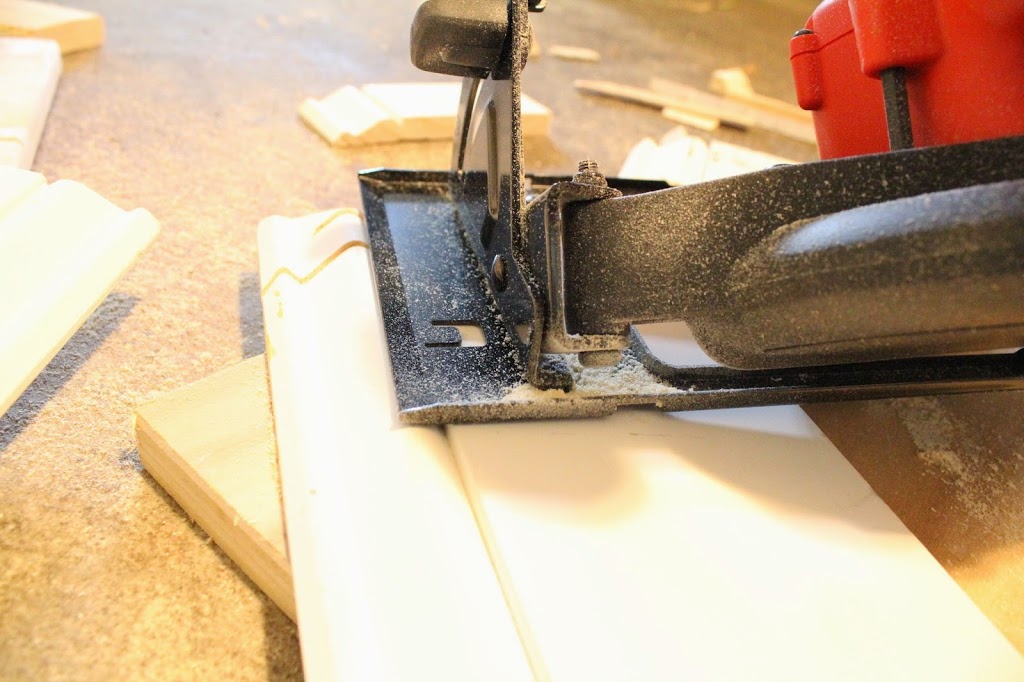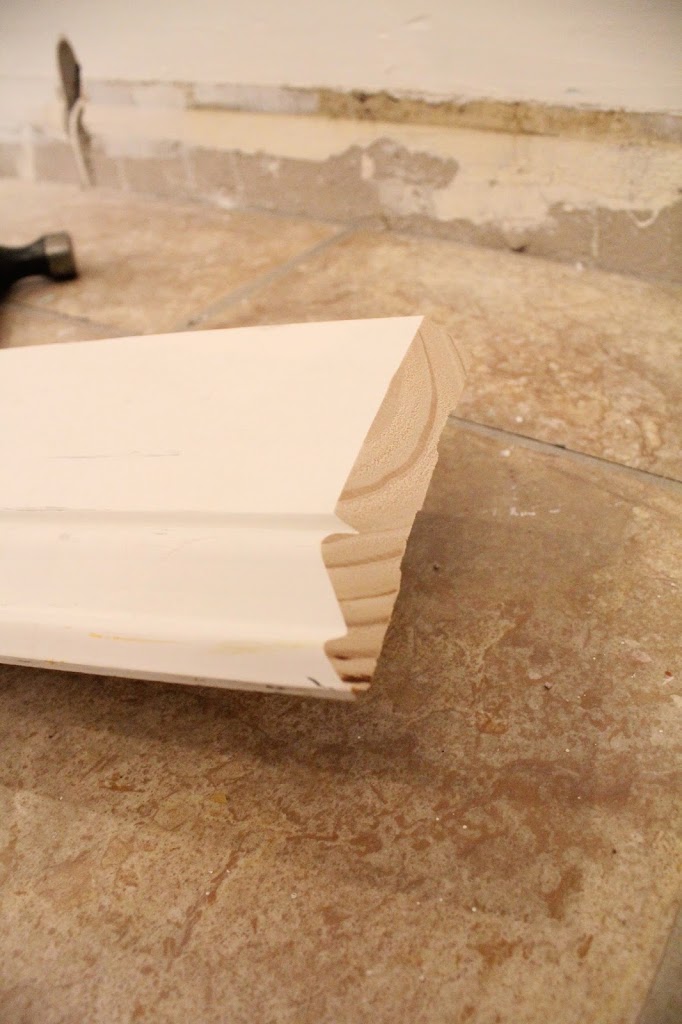 Once my three pieces were cut I used a nail gun to set them into place. Any gaps and holes were filled in with wood filler. I then added a coat of paint (I used the same paint as the rest of the trim in my kitchen) and let them dry.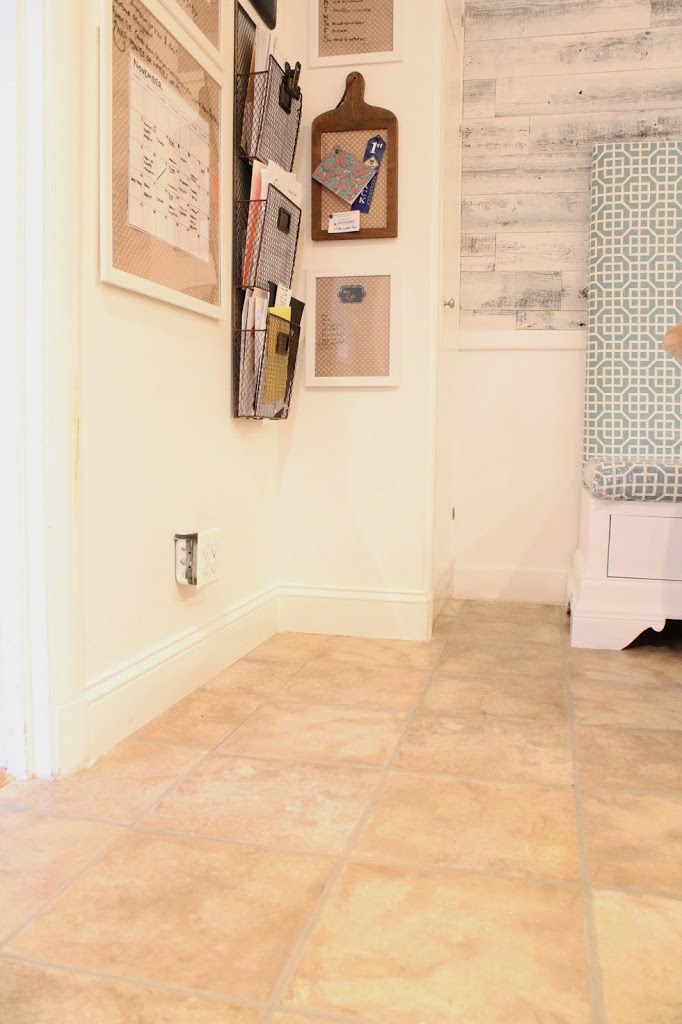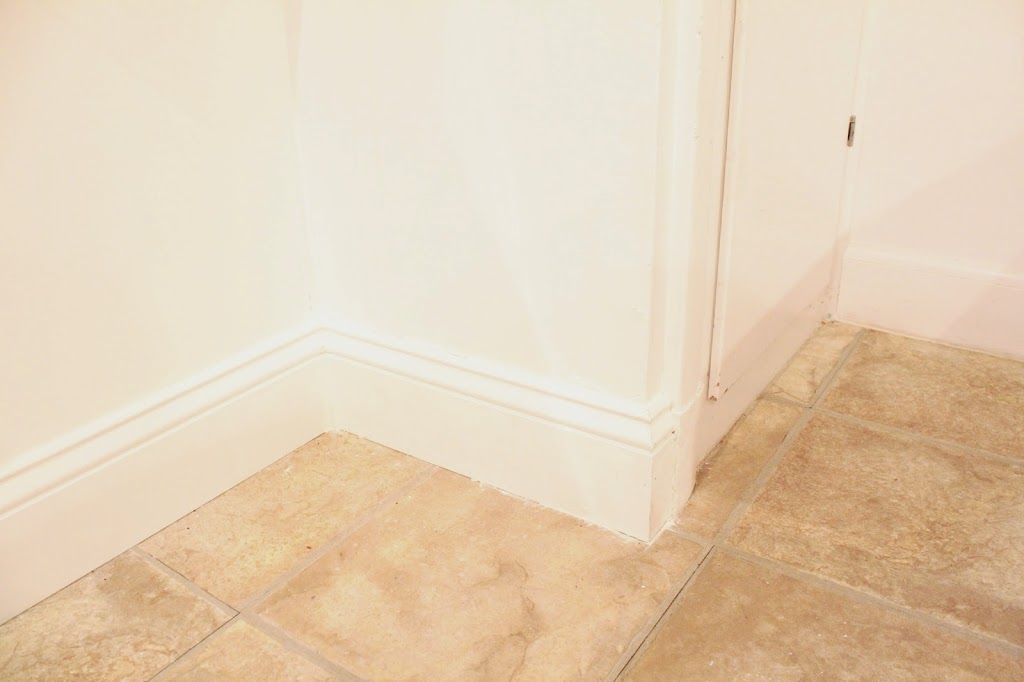 Here is a before and after to show the difference some baseboard molding can make!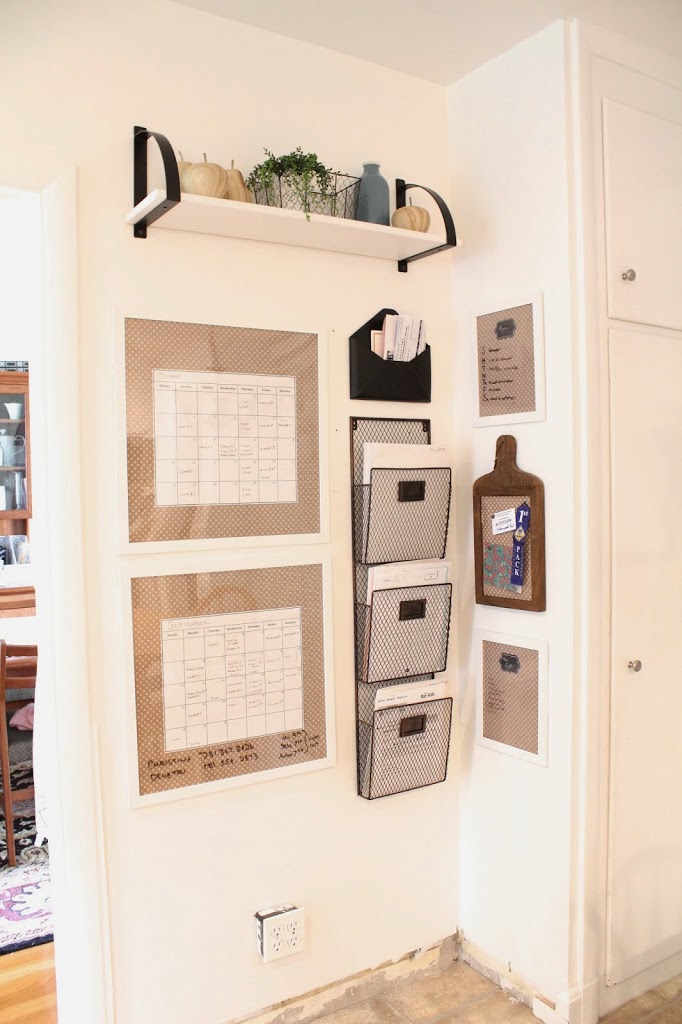 before…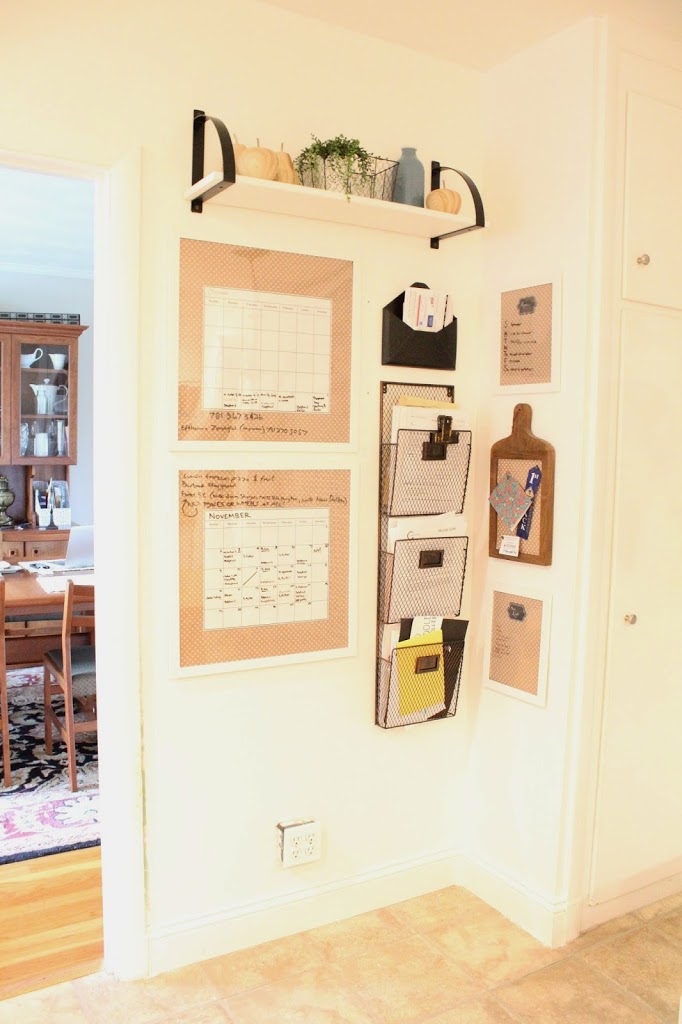 …and after
This corner has one more project left. Since my basement is being worked on and electricians will be on hand I'm having them recess the outlet into the wall. This will hopefully be done next week. Then I can say my kitchen command center is officially done!
Thank you to
Black + Decker
for sponsoring this post. All opinions are my own.