I love all sorts of furniture but you can tell my fondness for chairs as soon as you step into my front door. On my
console shelf
in my entryway is my collection…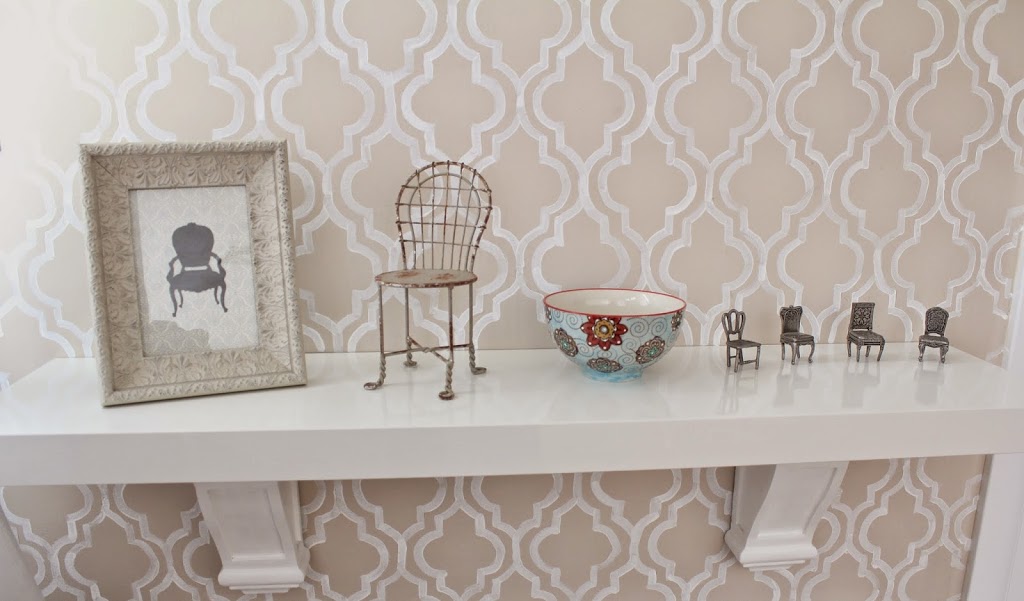 It started with these four silver plated chairs. I bought them years ago at Pottery Barn. I think they were the first item I ever purchased there. They are actually meant to be place card holders. There is a small slot on the back of each chair for the card to fit in. I've never used them for that.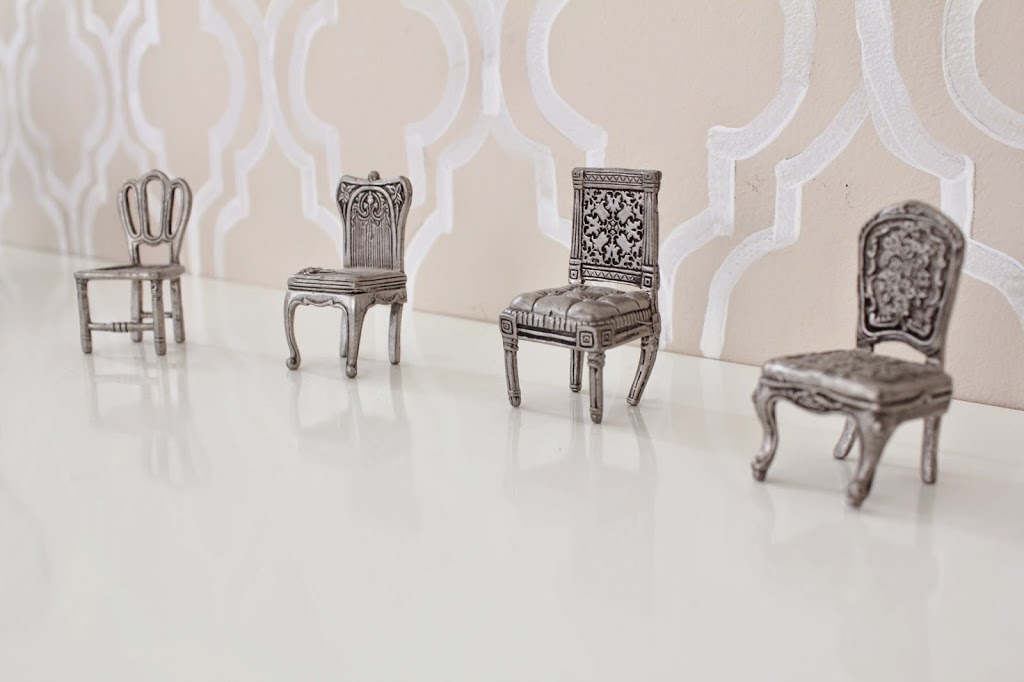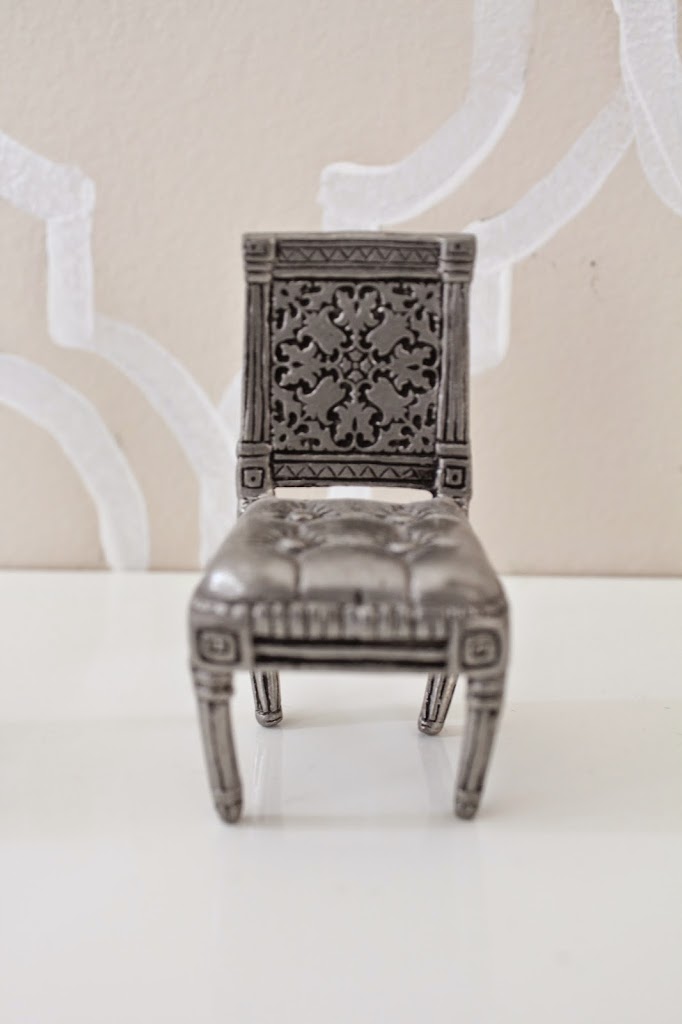 I just keep them out because I love how they look. They are silver plaited and detailed and tiny. Sometimes I find them in strange configurations with lego characters on them.
My next chair items is my own creation. I printed out an image of a chair, cut it out with an exacto knife and then glued it onto some ornate paper. I had only one child at the time and with lots of extra time on my hands!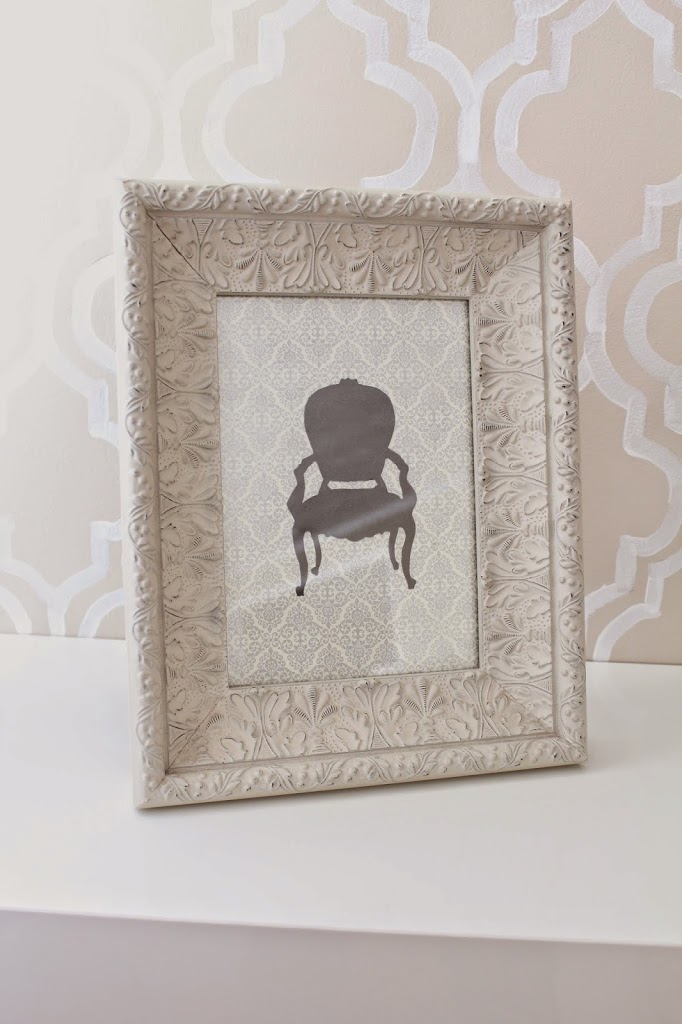 The newest addition to the collection is this chair I found over the summer. I love that it is detailed in its own way and on a total different scale than the other chairs. That is always a plus when putting together a collection!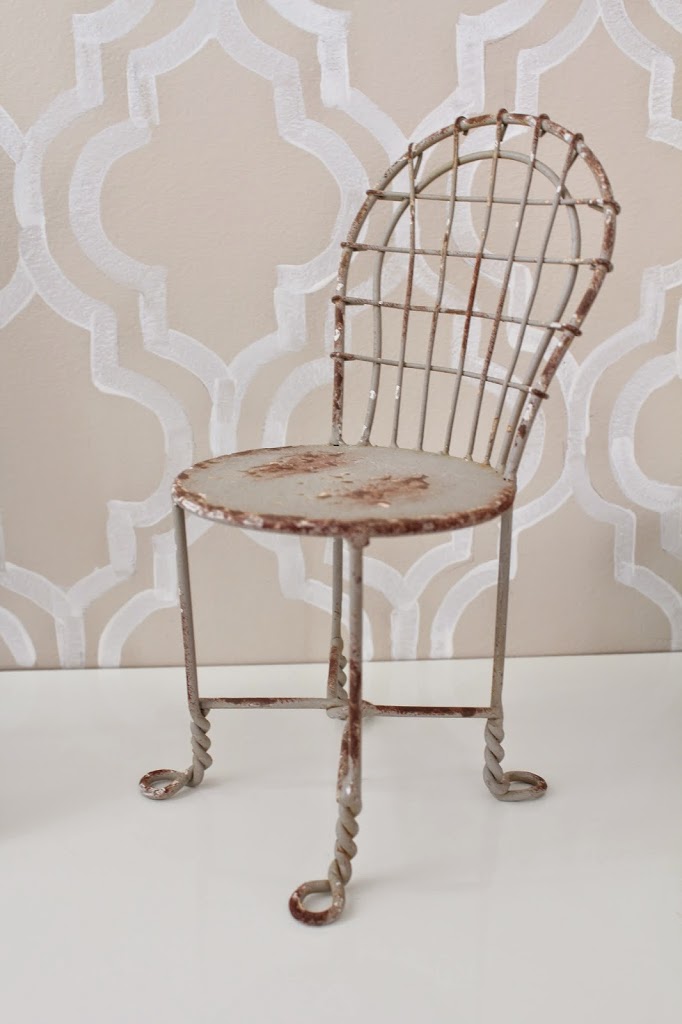 They all look very different on their own but put them all together and I have the beginning of something. This collection was not forced and happened over the span of many years. I always have my eyes open to find a unique addition to the group.
What collections have you put together?