heavy duty area rug for winter…
As you may have heard, here in the Boston area we have received a record amount of snowfall in just a few short weeks. I blame all those times we sang "Let It Go" last winter. Driving around you feel like a mouse in a maze. Going downhill you feel like you are in a luge run. The snow banks are so high in some areas it is hard to see over them. My youngest has a hard time going outside to play since the snow is taller than he is in some places! There are icicles everywhere which I admit are pretty to look at. Just don't stand under them. The snow is piled up over some of our lower windows and comes up as high as our living room window, which is about 6 or 7 feet off the ground. It is a mess up here.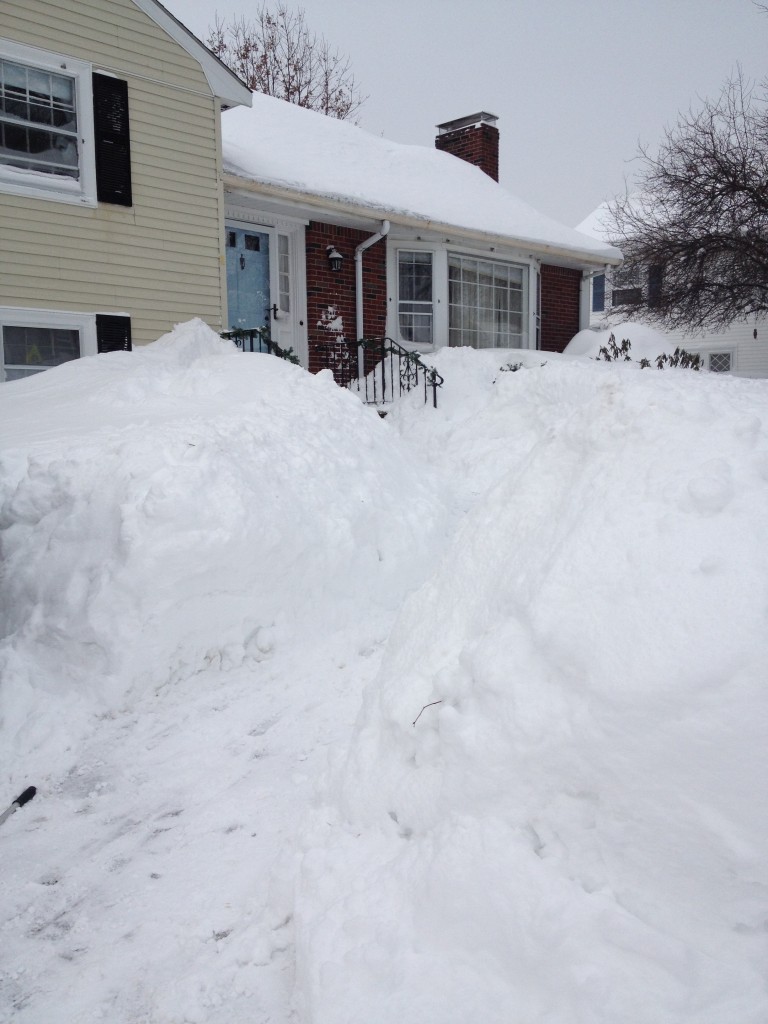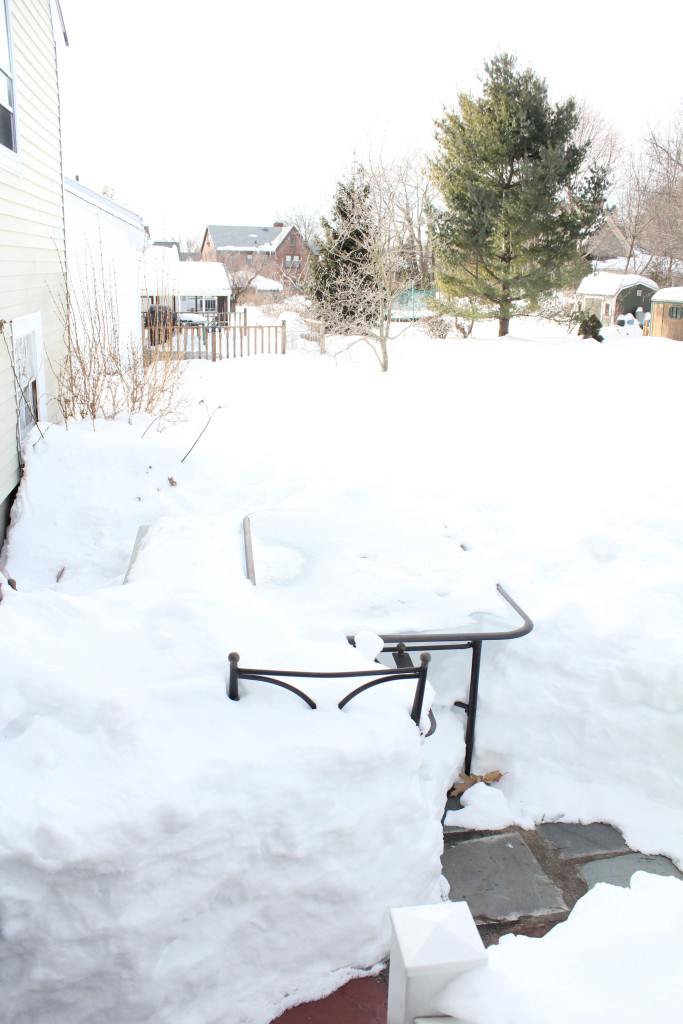 My patio table is under there somewhere!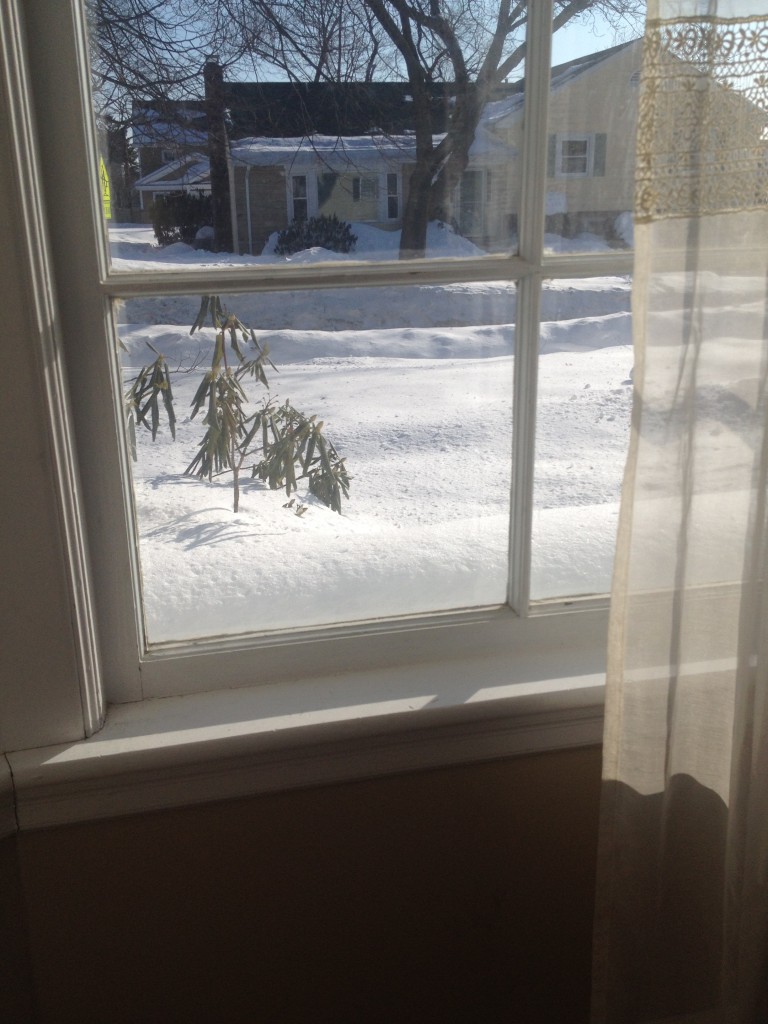 In trying to deal with all this snow I have given up on style and gone for strictly practical in my mudroom. I love a pretty area rug in the mudroom but since every trip outside brings in snow and sand and salt it is just not possible. The wet boots come in and then a little bit later you have boots with a ring of salt and a pile of sand underneath. Lots of mopping and sweeping! It's time for a heavy duty area rug for winter.
After a visit to my sisters' house I saw that she had placed a large commercial style area rug in her mudroom. All the boots and mess land there instead of being spread around the room. I picked up a mat from Home Depot which will hopefully keep our mudroom in shape. The choices were not as commercial looking as I expected so I came home with a mat that is actually nice to look at. It is a gray mat which has a rubber backing to stay in place. Stain resistant, easy to clean and great for wiping off those snowy, sandy and salty boots!