front hall closet organization…
I've always had a problem with closets as my mother reminded me this week. As a child one of my weekly chores was to clean out my closet. Weekly. I would just thrown things in there until I had created such chaos that I had no idea what was in there any more. A big empty space at the bottom of a closet is just another dumping ground for me.
Case in point is my front hall closet. It had recently taken on a life of its' own, and not in a good way. It is used daily since this is where my kids put their backpacks. The vacuum cleaner is kept in there as well. Besides those items I can honesty say who knows what else is in there. It is full though since most days the door is pushed shut until it clicks. If it doesn't click shut it stays slightly open from all the items on the floor.
This is going to include some before pictures that might hurt your eyes. I warned you though but don't worry, it gets better. I'll start off with the pretty packaging on the closet of horror.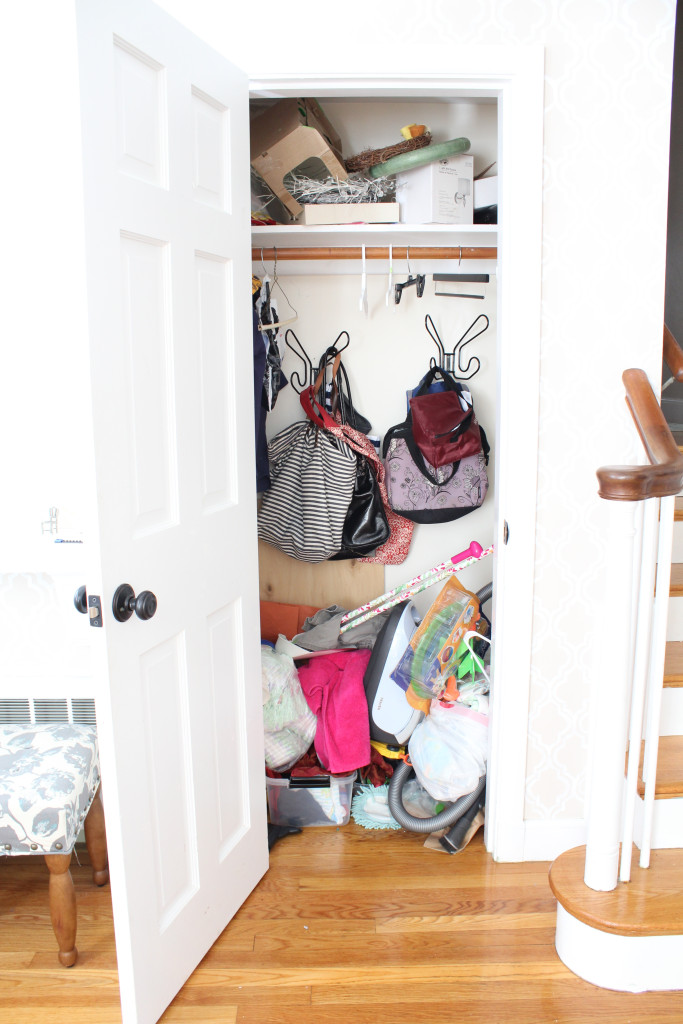 It's bad, I know. The poor vacuum isn't even touching the floor. And most of the bags in the hooks are mine. I'll put it out there that I adore bags. The first step was taking it all out and vacuuming the closet. All the items were sorted through and put where they belong. Purses in my closet, toys and games in the basement, etc.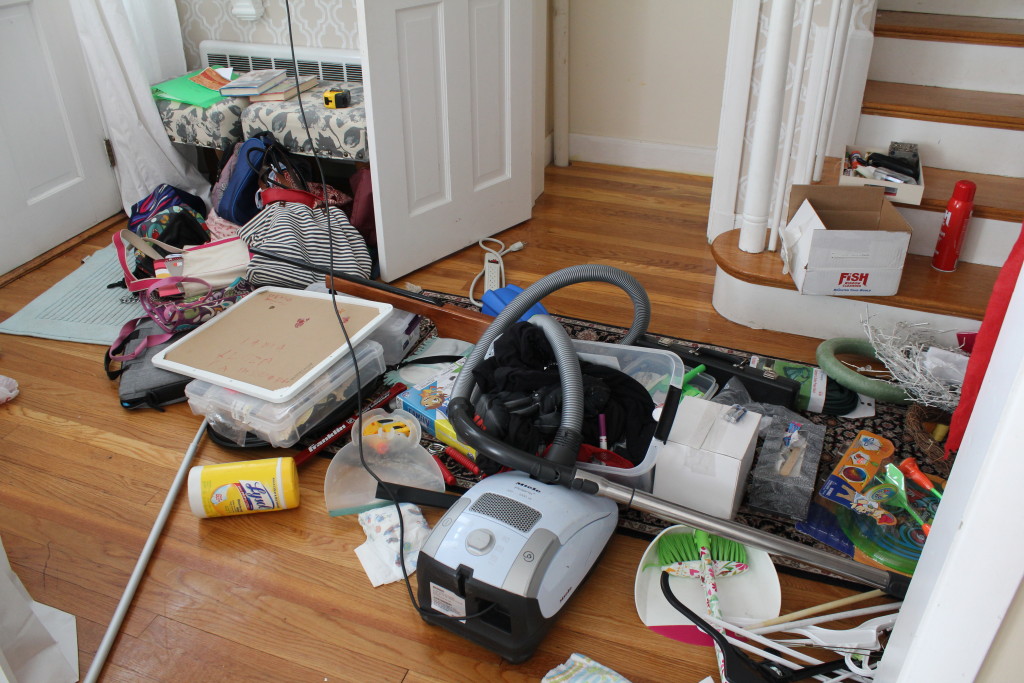 I left the IKEA hooks since I would still be using this closet for backpacks and these hooks hold a lot!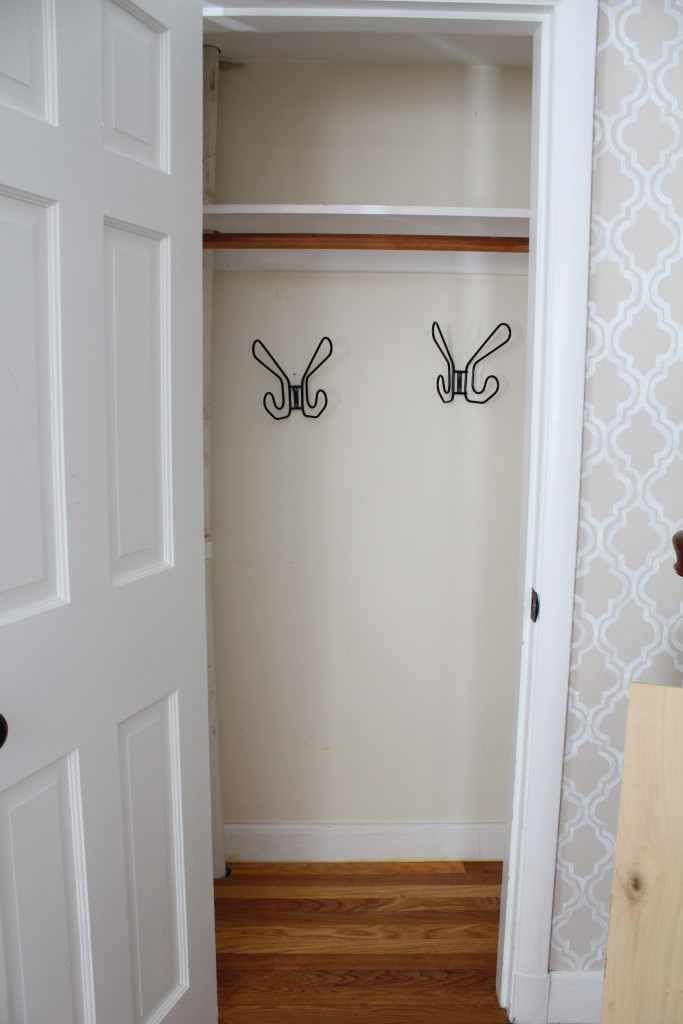 My plan was to purchase something to organize the floor space. I purchased a unit with 6 cubby spaces as well as some storage boxes to hold smaller items.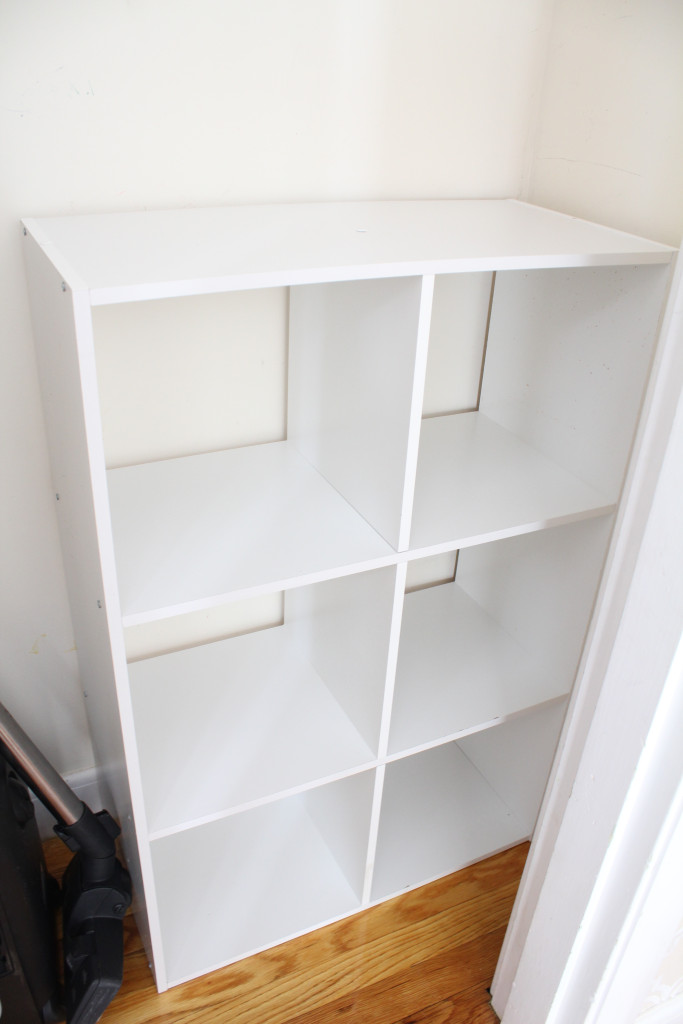 I ended up with four main areas. A spot for my vacuum on one side of the unit with room for a broom and dustpan on the other. The unit has four boxes with two empty cubbies on the bottom for cleaning supplies and craft related items. Last but not least are the hooks for the backpacks. My daughters' heavier backpack (hello middle school) can rest on the unit itself.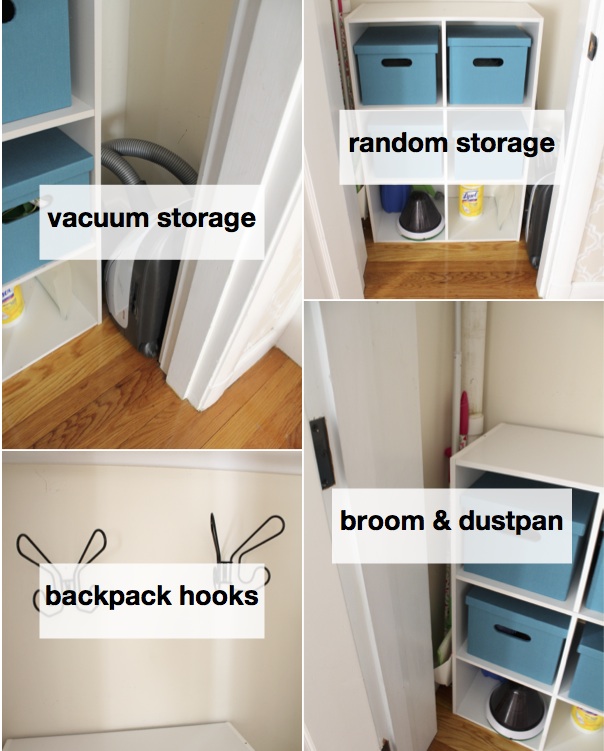 I then added some labels to each box with these ceramic tags that I found at the Target doller section two years ago! I used a dry erase marker so I can change what is in each box if I ever feel like it.
The top of the closet has two baskets which hold upcoming birthday party supplies and other random items. As long as the random items fit in that basket I'm ok.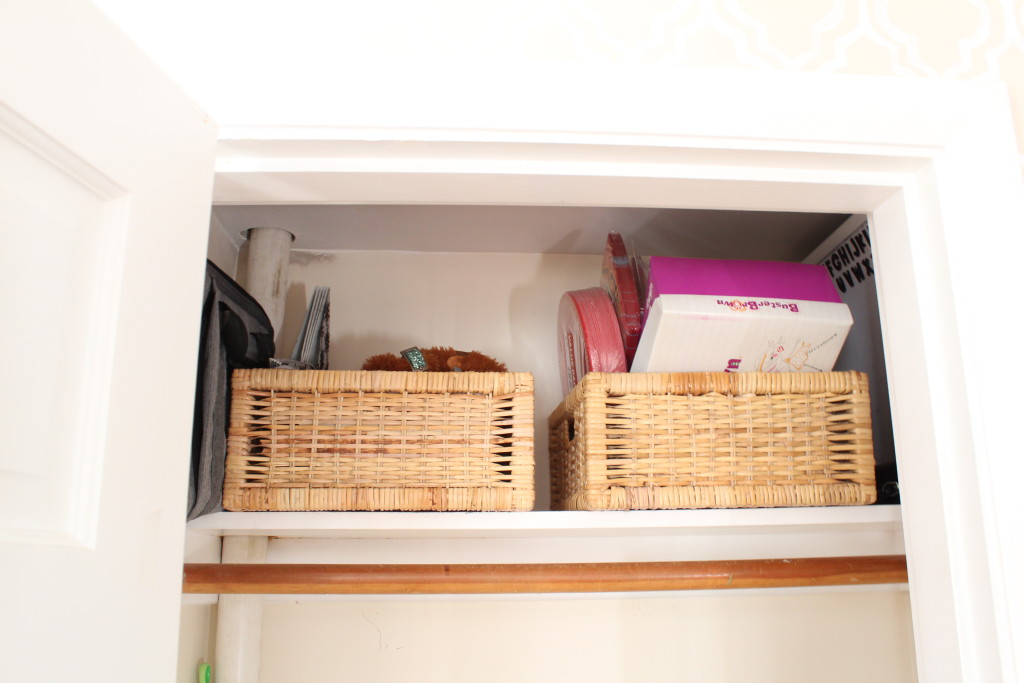 So this is what my disaster of a closet looks like now…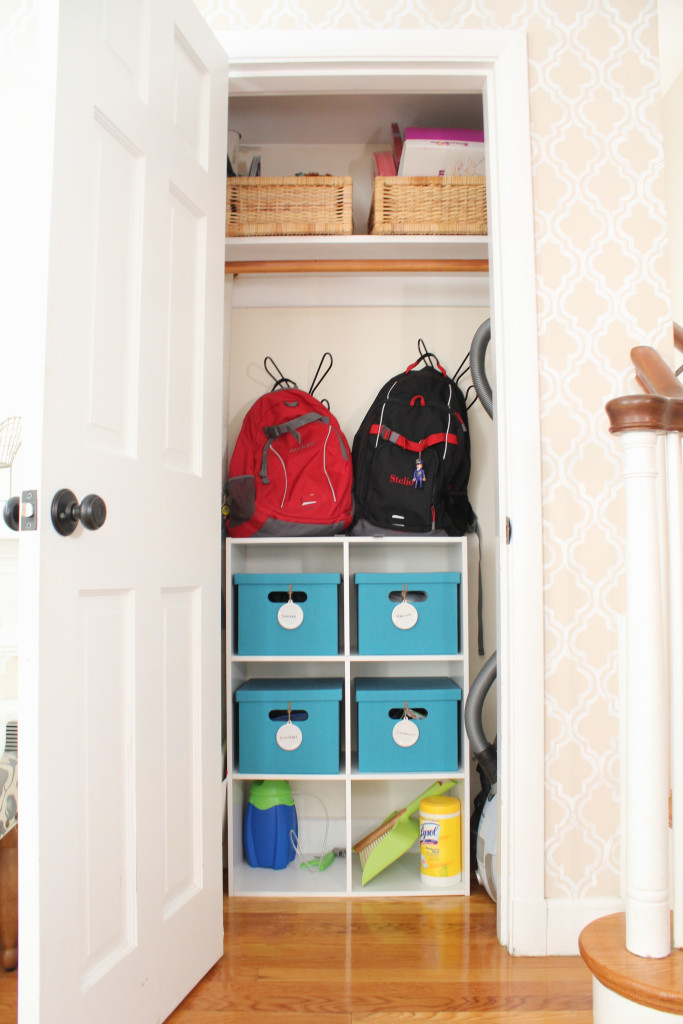 One more closet under control!