flower garland on the front door…
After this long harsh winter here in the Boston area we are all desperately ready for spring. It is taking its' own sweet time since it was snowing a bit this weekend. I'd like to think that was just an early April Fool's Day joke. Regardless there is stil sporadic spots of snow on the ground that don't feel very "spring-like" to me.
Little steps around the house always help at this time of year. Fresh flowers on the mantle, a new doormat outside the front door and of course something on the front door to welcome Spring. Since all my seasonal decorations were stored in the basement and lost in the flood I got to start over this year. Instead of the typical floral wreath on the door I went for something a bit out of the box, a flower garland on the front door.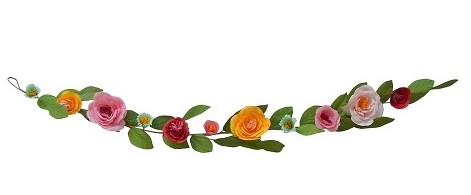 I saw these paper garlands at Target a week or two ago, admired them and moved on. I was back at Target over the weekend and they called me like a homing beacon. Between the bright colors, the delicate flowers, the details and the great construction I knew they would be used over and over again. I picked up two to hang on the front door using indoor mounting squares. It is lightweight enough that the mounting squares hold them up while staying invisible. I placed one at each corner as well as the ends.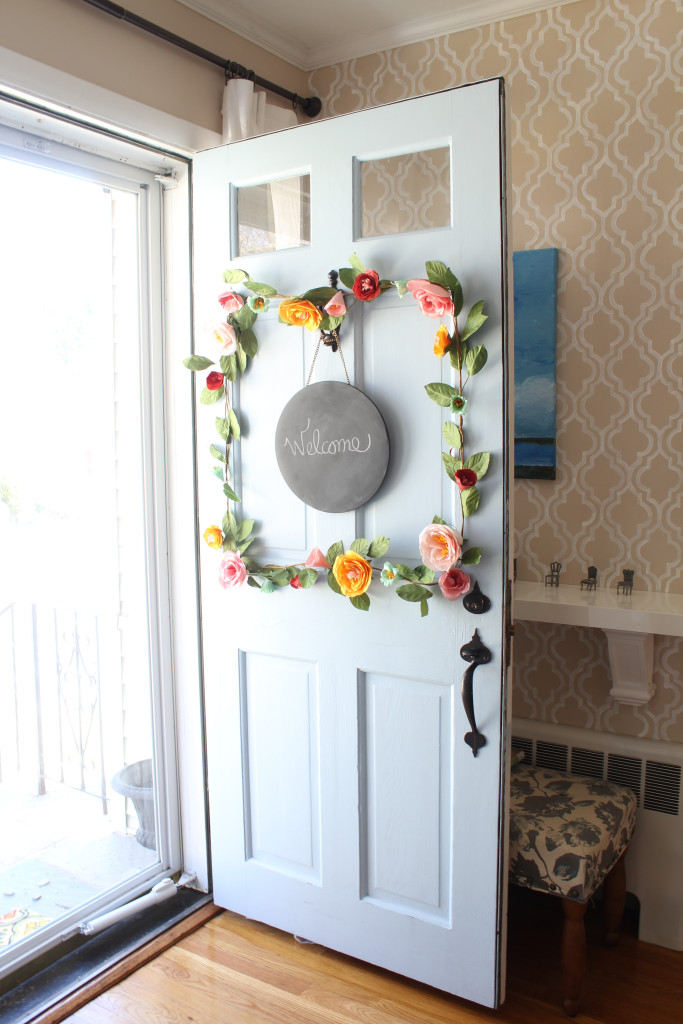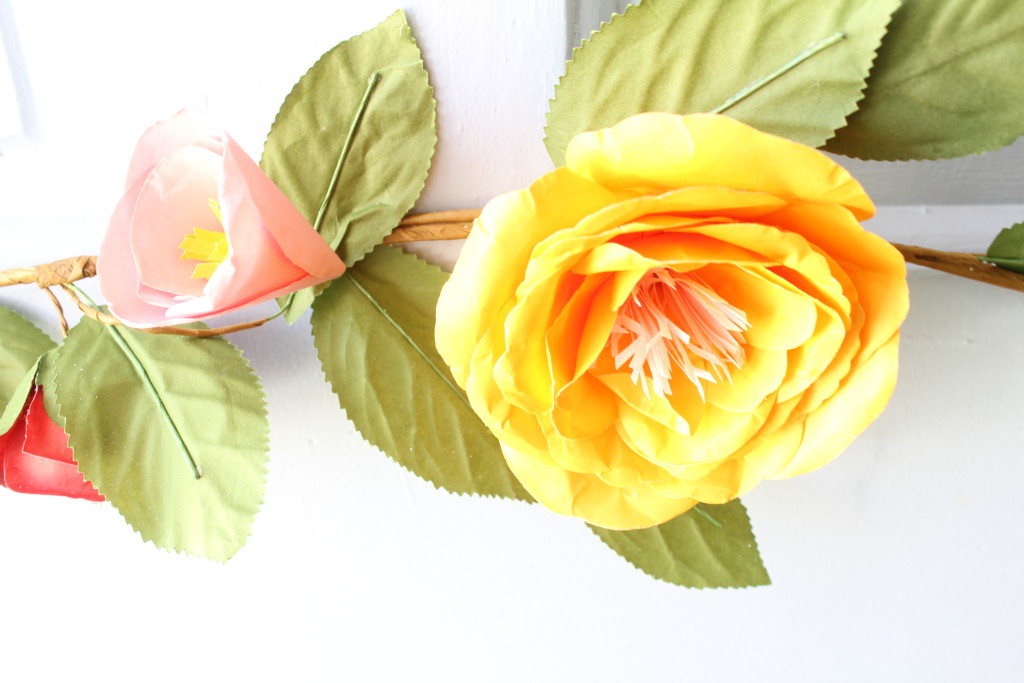 I also added a hanging chalkboard sign to write our very own greeting. It has already changed a couple times since we hung it up. We couldn't decide between "hello", "welcome" or "spring?????". If the weather doesn't change anytime soon I might have to go with the cheeky greeting.