cutting corners on the remodel budget…
Since this basement remodel was our second go-round at finishing the space I was really interested in cutting corners on the remodel budget. One of the ways I did that was by taking on some of the jobs that the contractor did last time. One example was putting together the IKEA pieces that comprised the built it. Last time the contractors team did it. This time me and my handy helpers did.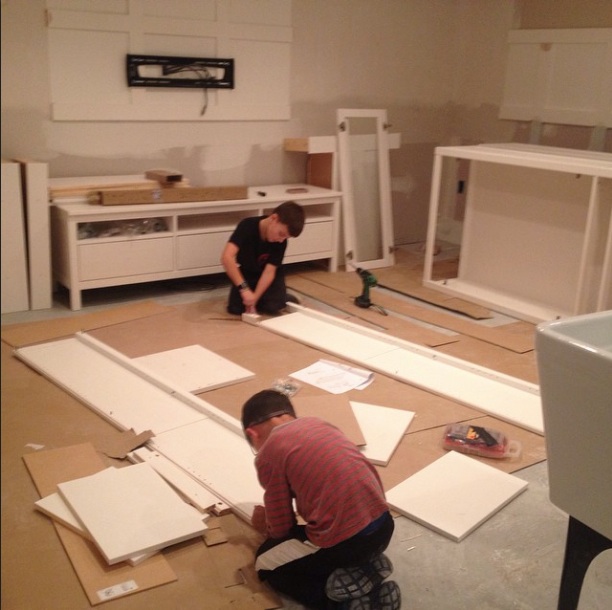 Another way to cut some corners was in painting. Last time the contractor did all of it. This time I had him spray everything that was white, as in the trim, built-in, moldings and faux board and batten. I was left with the rest. This includes all the closet interiors, the space on the wall above the board and batten as well as the entire laundry room.
Needless to say I have not gotten around to most of it so although some of the basement looks finished and completed it really isn't. So here is what is left…
1. unpainted walls above the board and batten
When the basement was sprayed the wall space above the board and batten was covered with painters tape. It now needs some touch ups, as you can see in the corner near the built in below. The reason I'm putting it off is because I'm toying with the idea of painting it all white, the same color as the built in and board and batten. I'd love to hear your opinion on that one!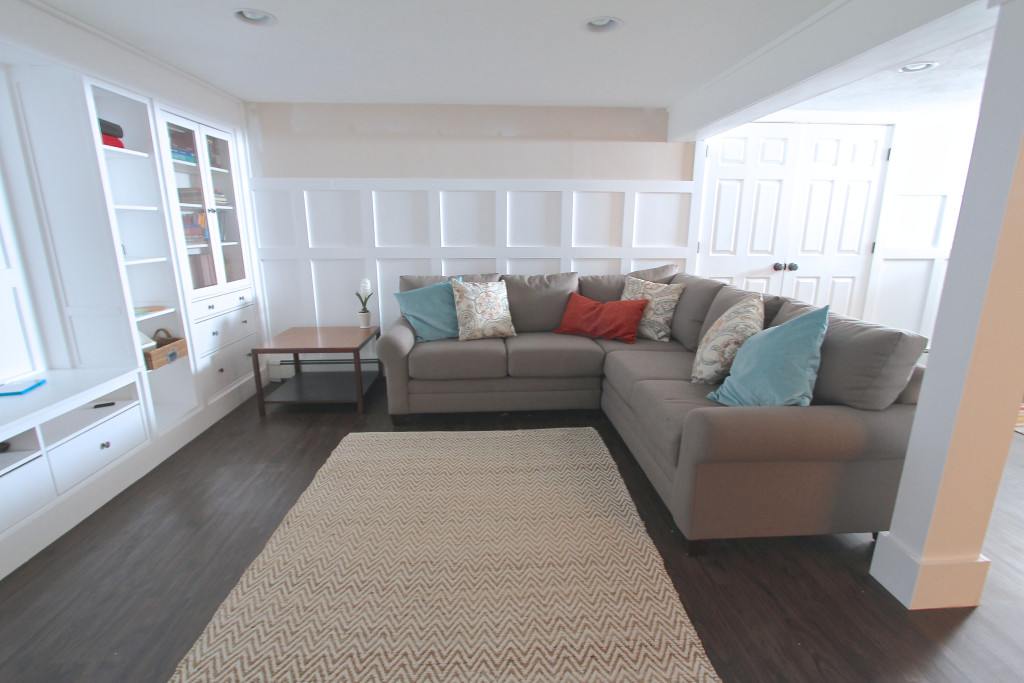 2. laundry room
This room needs to have the bottom half of the walls repainted the light blue. Since our sheetrock was taken off halfway up the wall it was replaced and then replastered. This means I need to go back in with primer and paint. And then figure out a system for sorting my laundry.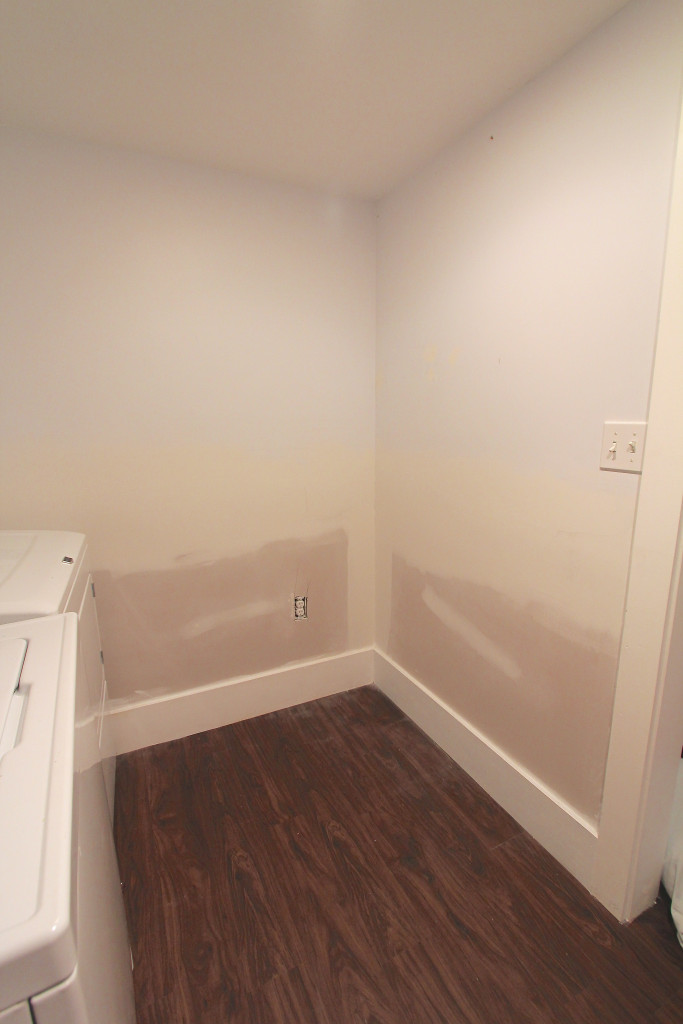 2. closets
The basement has three closets. One is storage, one is the pantry and the last is the toy closet. One down, two to go! Here is a sneak peak of what I've finished so far…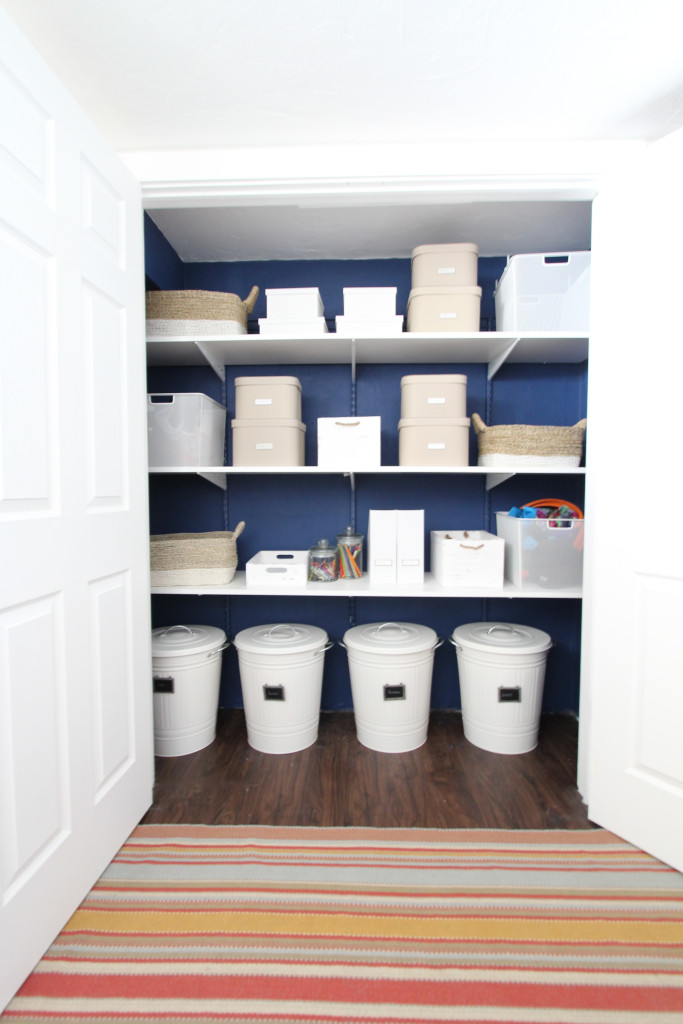 I thought I'd get around to more of this than I already have. The laundry room and pantry are next since they are used on a daily basis. We are still using the linen closet upstairs as a pantry and I really need my pantry back! Two tiny shelves are not enough. As far as the rest, it is not perfect but good enough for now!