the boys shared bedroom limbo…
The last time I showed any pictures of the my boys shared bedroom it looked like this…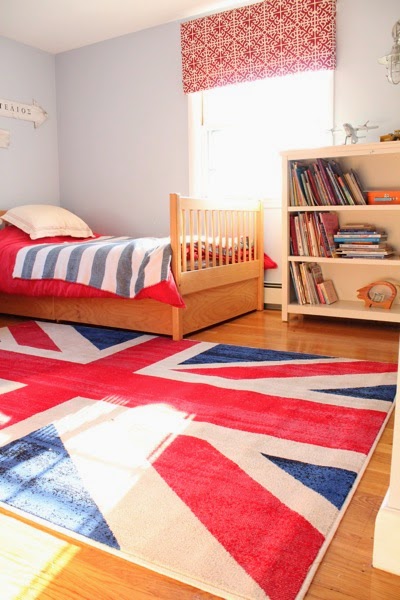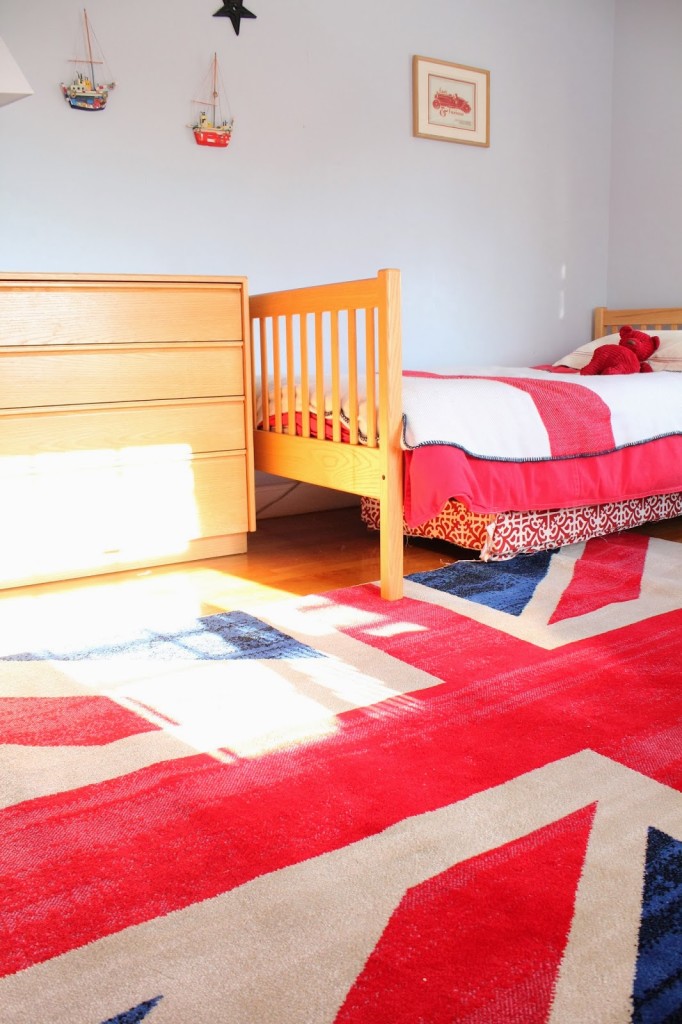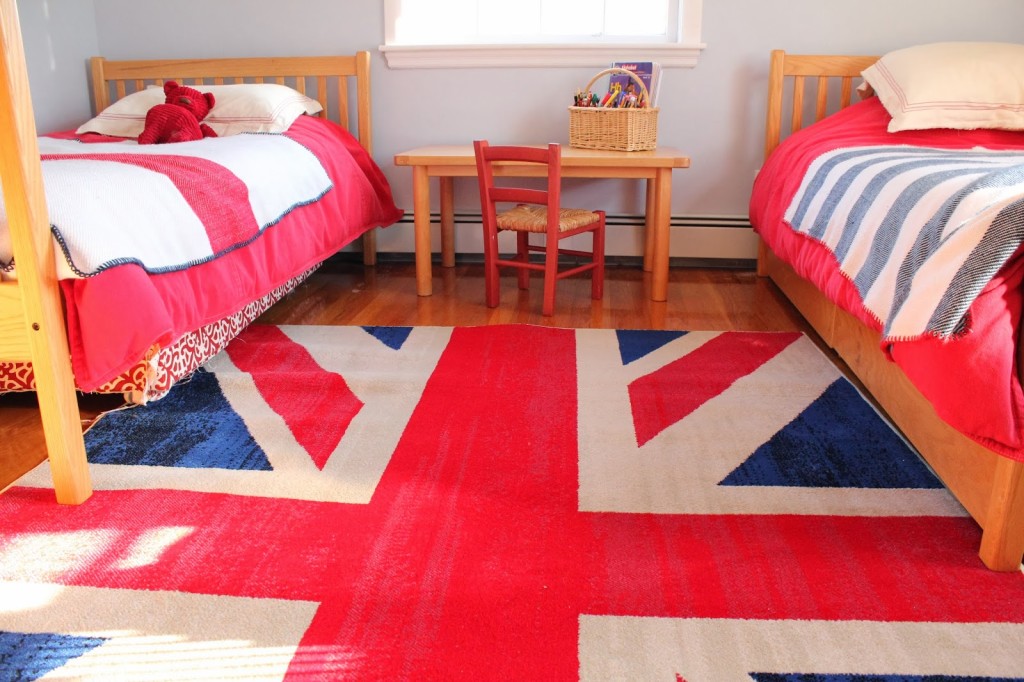 A year later and we have made some changes. Our bunk beds that my father made have the option of being two single twin beds or bunk beds. With the boys now being old enough to handle bunk beds we decided to do that. This actually happened at the end of the summer. Lots of discussing, rule making and reiterating that if anyone decided to jump off the beds we would be unbunking them. So far so good. The 8 year old has the top bunk and the 6 year old has the bottom bunk. He hasn't even asked to be on the top bunk yet. Although I'd love to take a glamorous shot of the bunk beds I'd rather show you that I do have a guard rail. Any solutions for a prettier version would be kindly appreciated. The ones my father made were not tall enough for our mattresses!
In addition to bunking the beds I purchased two IKEA Ranarp lamps. I'm pretty sure I bought them just because of the striped cords. They clamp on to the beds and the boys can easily turn them on and off with the switch on the cord. It's the perfect reading lamp for falling asleep.
So with those changes made we now have some empty floor space which quickly filled up with some rearranging. But I'm in limbo.
I'd like to have a desk wide enough for both boys. It might be for coloring now and for homework in the future. I'm thinking something wall mounted with storage above. A cork board would be nice also. Obviously I will be building this. It will be big, I just am not sure how big. I could even make it L-shaped to wrap around the corner. Then again that might be too much desk.
The second item I need to take care of are the window treatments. I had created pelmet boxes for above the windows but one came down during the summer and guess where I stored it as I was waiting to fix it. Yup, the basement. You know the drill, basement flooded over the summer, threw everything out, blah, blah, blah. I don't have any more of that fabric so I'll need to redo the window treatments as well, or at least create a new pelment board and rewrap the existing one with new fabric.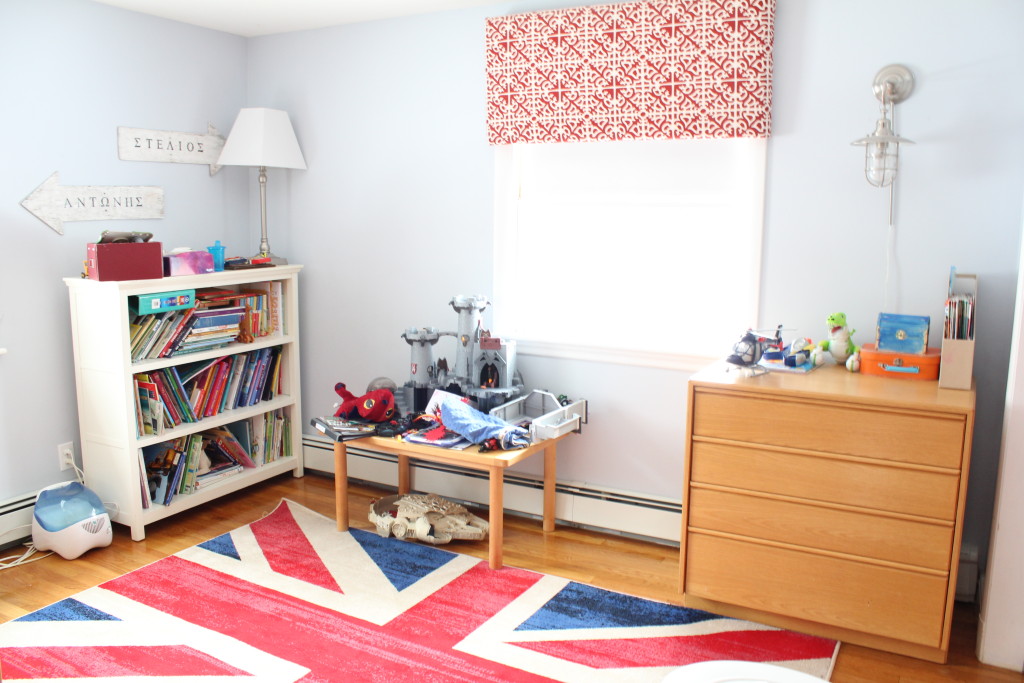 So for now their room is in limbo. They could care less but eventually I will get around to this space and create something that can grow along with them. Check out my boy's room Pinterest board for some more ideas.