When the board and batten walls were installed the last time in my basement it happened so quickly that I never had time to take some pictures of all the steps involved. My contractor did the work but I snuck down a couple times to get those pictures.
This process of fake board and batten is quicker, cheaper and can be done anywhere. If you are doing authentic board and batten if is a much more time consuming and costlier job. Individual boards of hardwood are placed on the wall and then batten is used to conceals the seams created by the boards. The walls are unique and definitely a major part of this room. The white section brings the eye up and makes this 7 foot tall room seem larger. There is no artwork on the walls because the board and batten feels like a piece of art in itself.
First the sheetrock was reinstalled after being ripped out because of the flooding over the summer. The high baseboard was then placed. Once that was done the vertical strips of molding were screwed into the walls.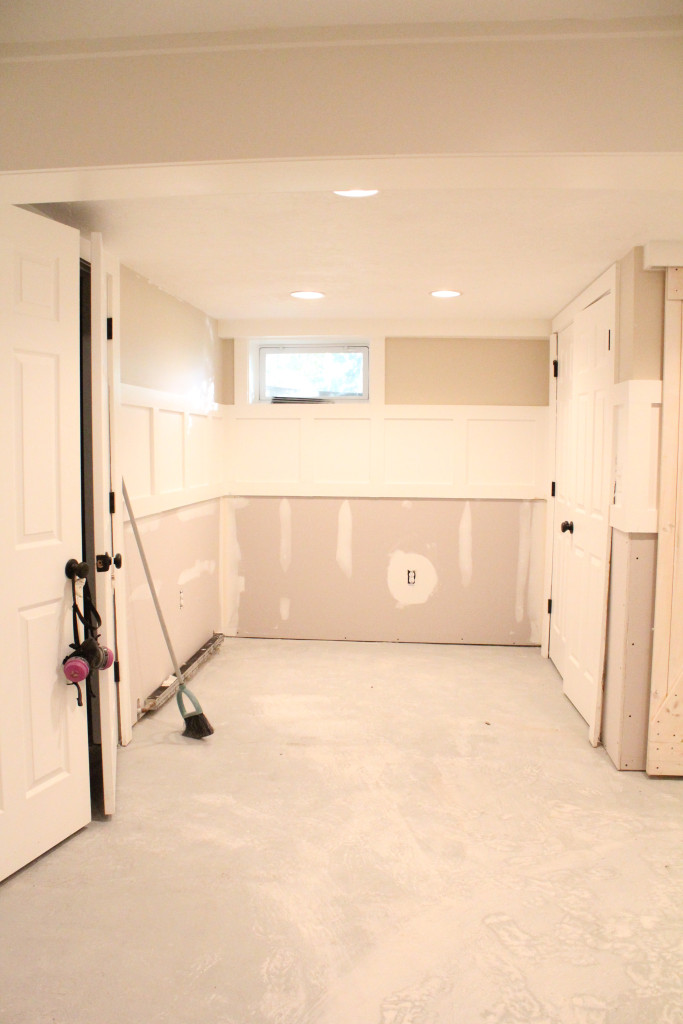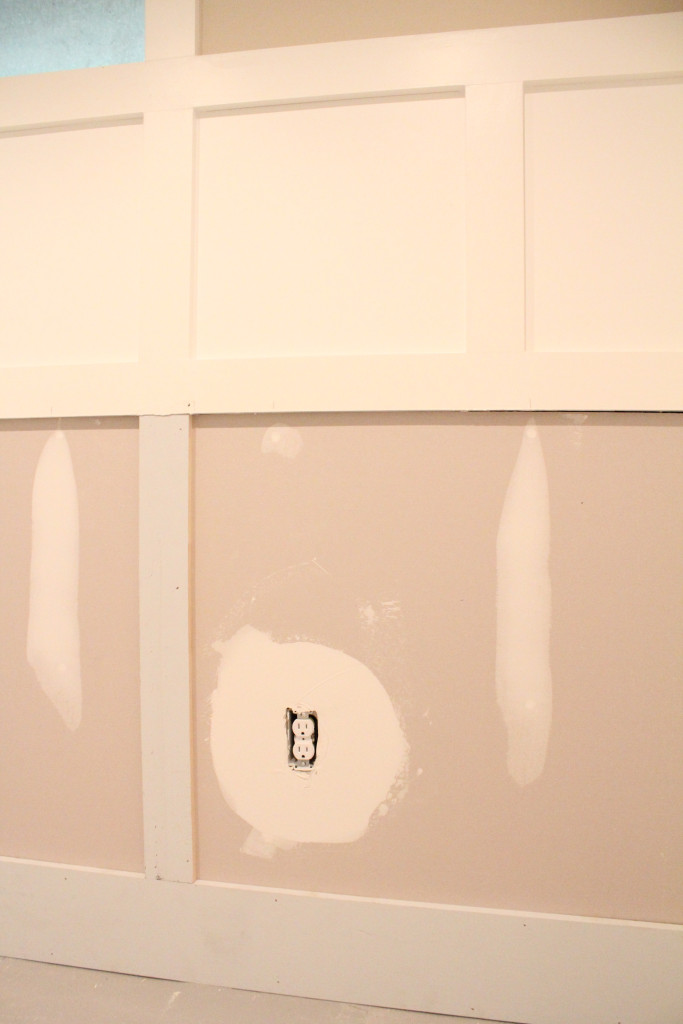 Any gaps or holes were then filled in with caulk and sanded down.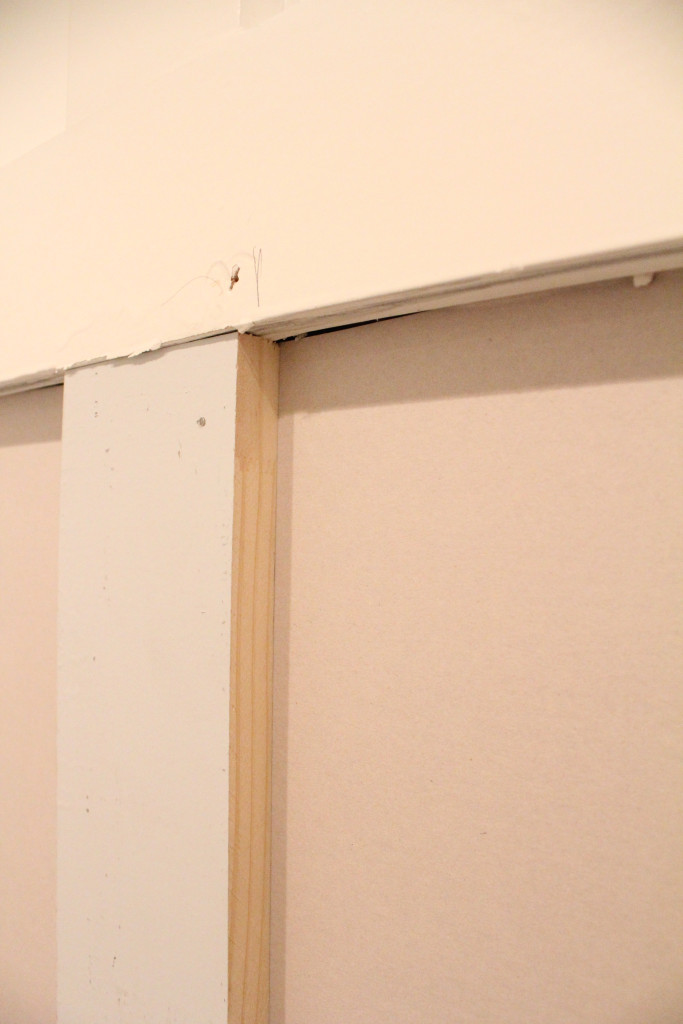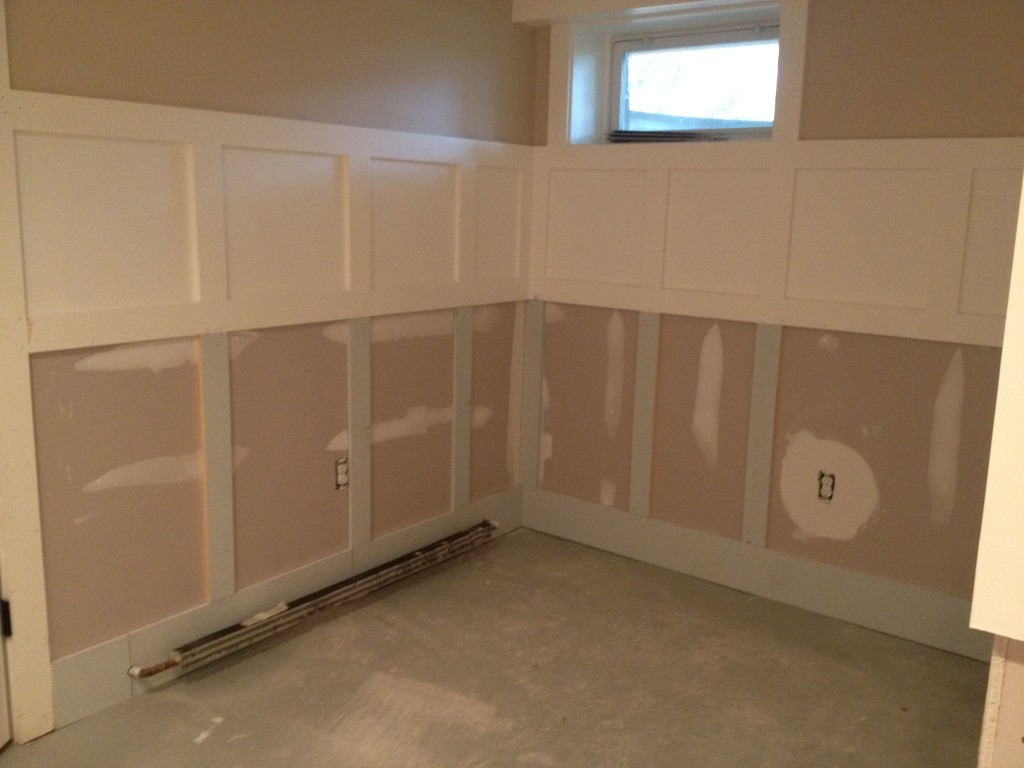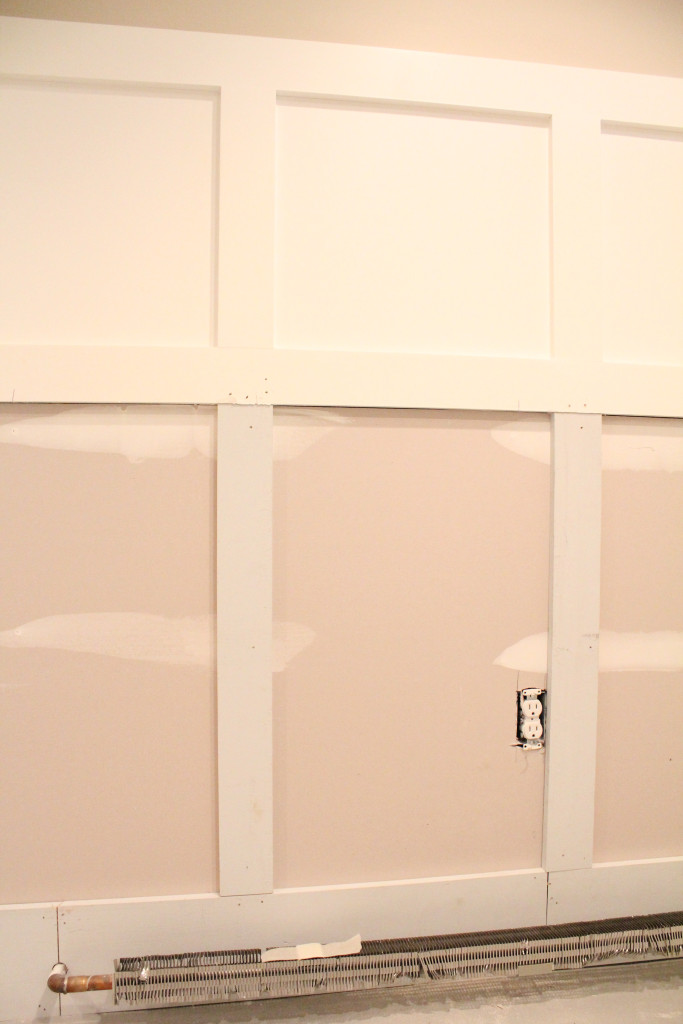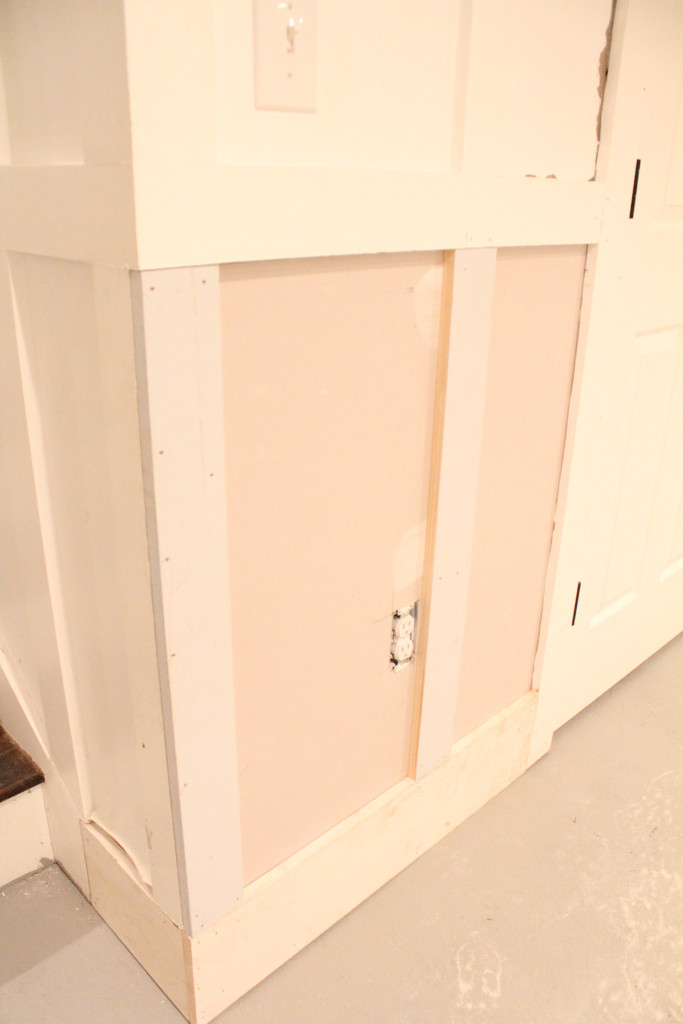 The entire room was done except for the wall where the built in would be placed. The walls and built in were all going to be sprayed at once so the built in needed to be built before the next step.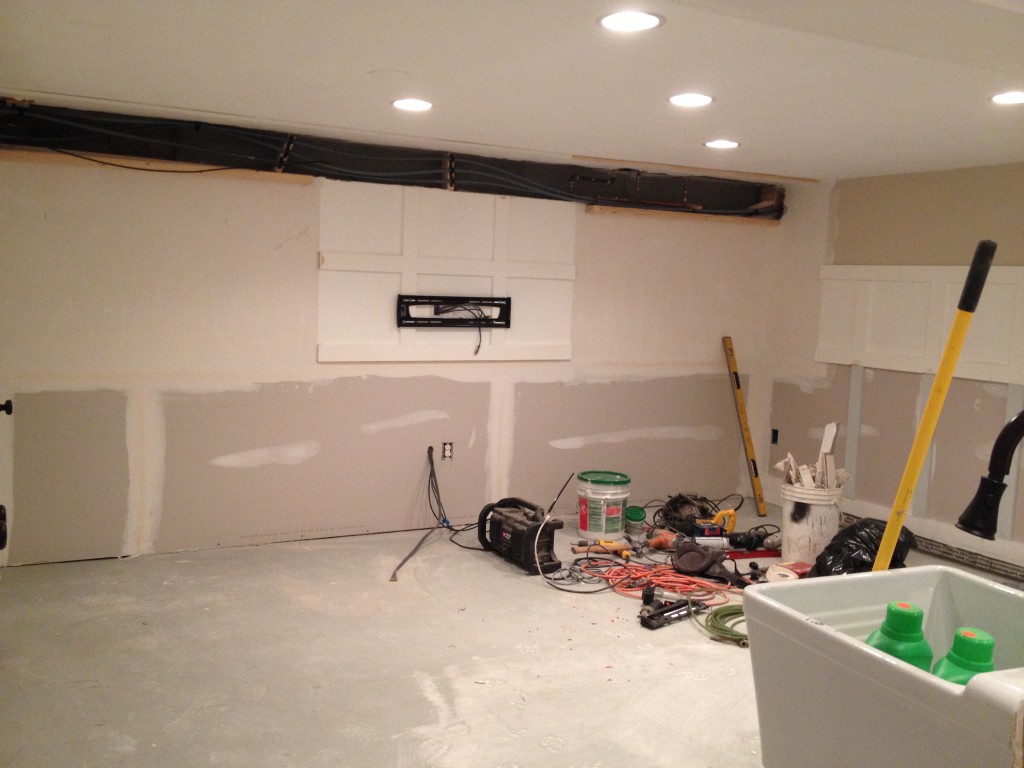 The measurements for your board and batten depend on your preference. I liked an almost square look for the top section with no preference for the bottom. My boards are 3 inches wide. The top panels are 19 inches wide by 17 inches tall. The bottom panels are 19 inches wide by 32 inches tall. You can create any pattern, go as high or low as you like, add hooks, etc. Board and batten is a great look for a mudroom, bathroom or that dark hallway. I have one of those and have been planning on some more board and batten soon!