The finished toy closet in our basement is being fully enjoyed on a daily basis. I promised that I would share my toy closet sources to show how easy a closet like this is to put together. The closet is versatile enough that the look could be used in an office, bedroom, craft room, pantry, bathroom or laundry room. I could easily keep the look of this closet but change the contents. I'm just assuming that my boys will eventually grow out of Lego's. I think.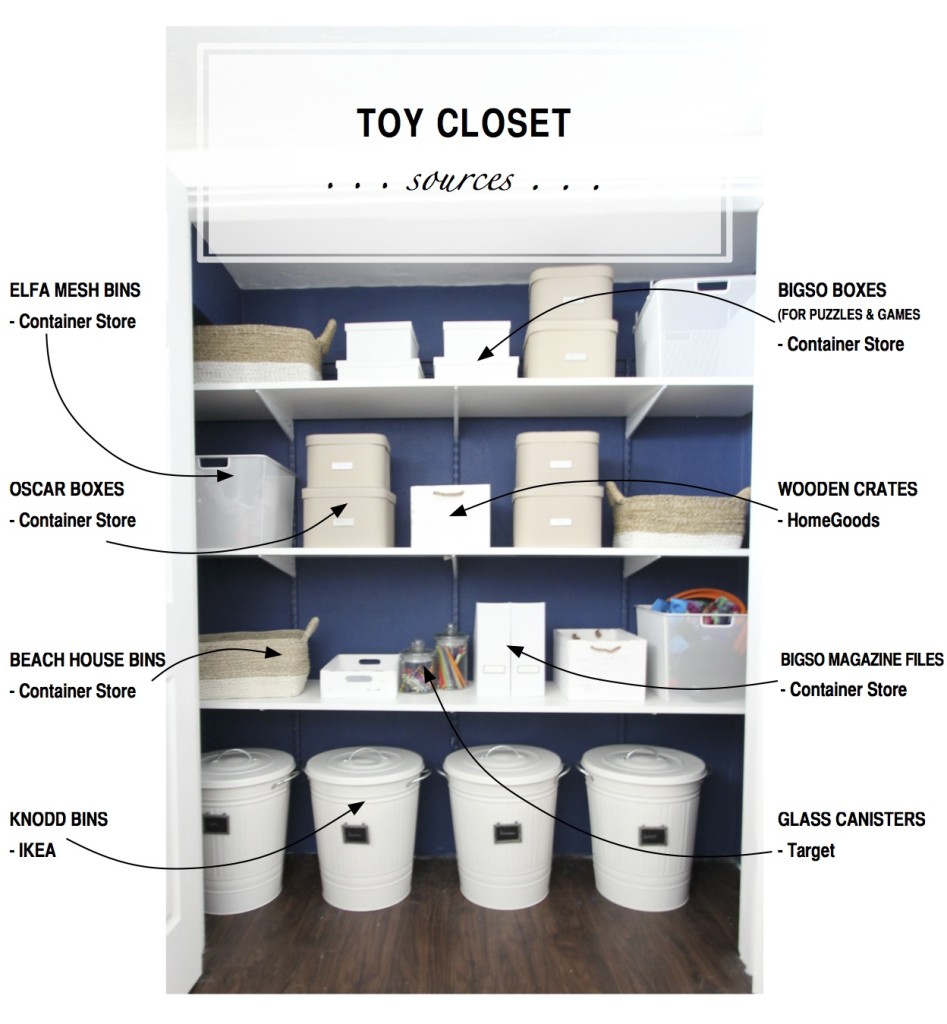 For now it is just for toys so I wanted it to be durable and easy for my children to find what they need. I did not want a bunch of primary colored storage that would look childish or outdated quickly. I chose some pieces from IKEA, The Container Store, Target and HomeGoods to store everything. If I ever want to change anything around it is simple to do. If I want to add more storage I just stick to my "white, natural & neutral" theme and I'm all set. For example, the white Knodd bins from IKEA currently contain Lego's, Playmobil sets, cars and animals. Years from now they were still be around (they are metal, they aren't going anywhere) but I can see us using them for recycling or laundry or garbage in the garage since they are garbage cans!
Do you have a closet that feels all over the place. One simple coat of paint and some unifying storage was all it took to pull my closet together!
For some extra tips on kid's spaces and how to decorate them go check out Redhead Baby Mama. You'll find solutions and ideas for all age groups.