the newly recessed outlet…
After removing my kitchen cabinets to create a family command center I had one last item on that wall that I couldn't take care of myself. The outlet that was originally in the cabinet was stuck out. Since it was in the cabinet it didn't really matter. Now that my wall is all pretty and organized it does really matter. I'm no electrician and was not going to attempt this one on my own. So it sat this way for a little while.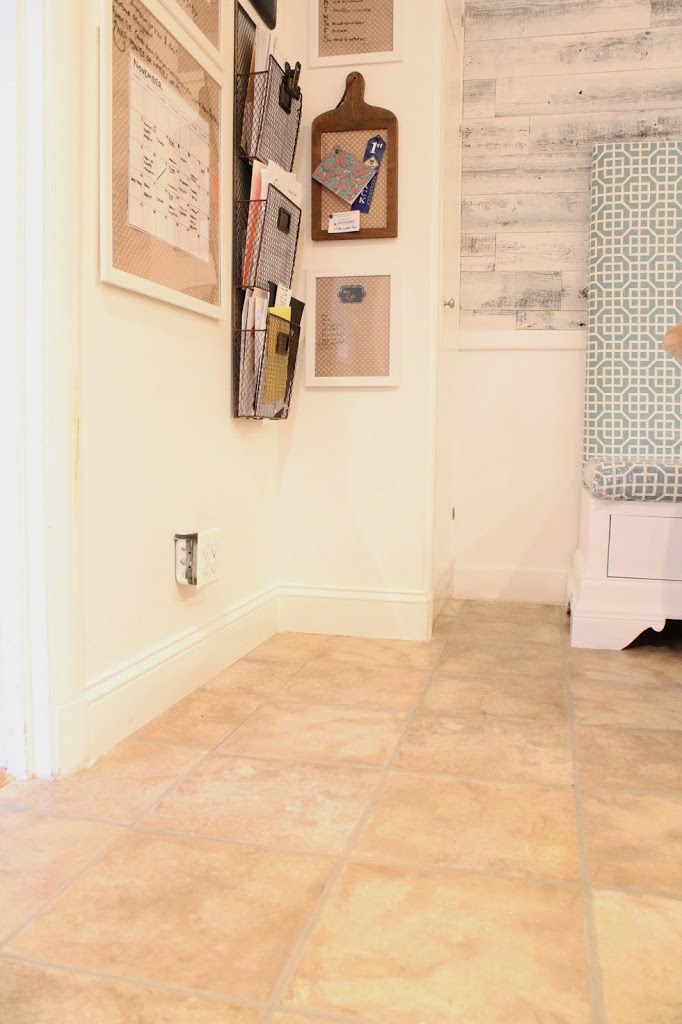 I covered it up with the art cart, but it never sat flush against the wall. I tried a small ottoman which again stuck out.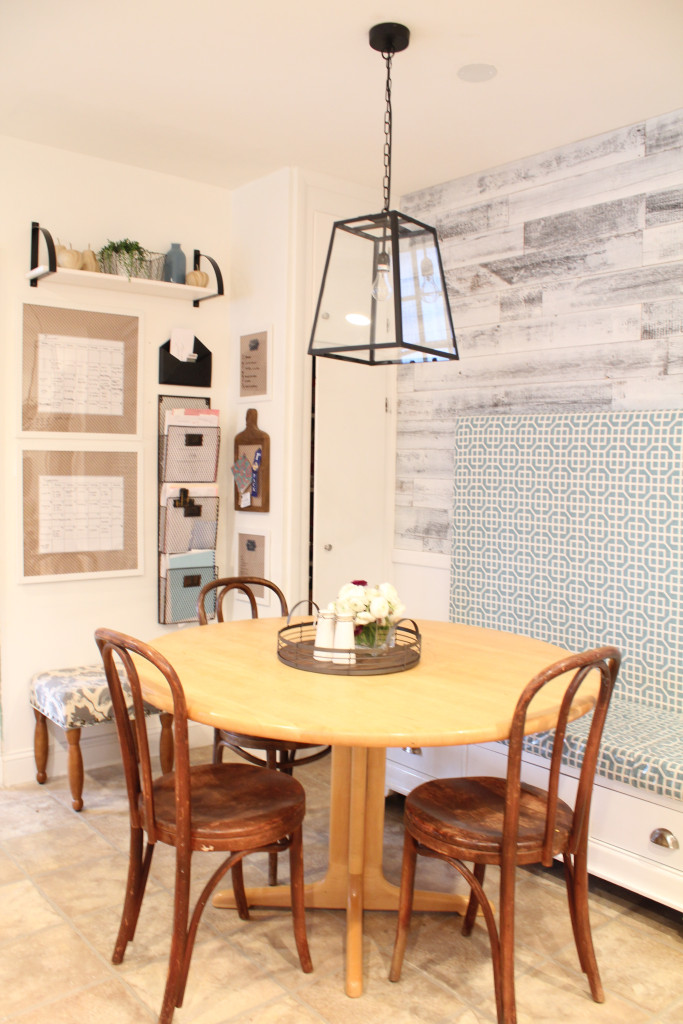 We grouped all our electrical projects (this outlet, some disobediant switches in the front entryway, and the pendant over the kitchen table) into one day and had an electrician come in. He cut a hole in the sheetrock, recessed the electrical box, patched it up and was done. So much better.