When your table doesn't match your kitchen…
Now that the command center and banquette are wrapping up in the kitchen it has really started to come together. I still plan on changing out the pendant light above the table (as well as moving its' location a bit). I'd like to build a table as well. This has been the plan all along. The table just doesn't look right. A family member who will remain anonymous pointed out to me the other day that my table didn't match my kitchen.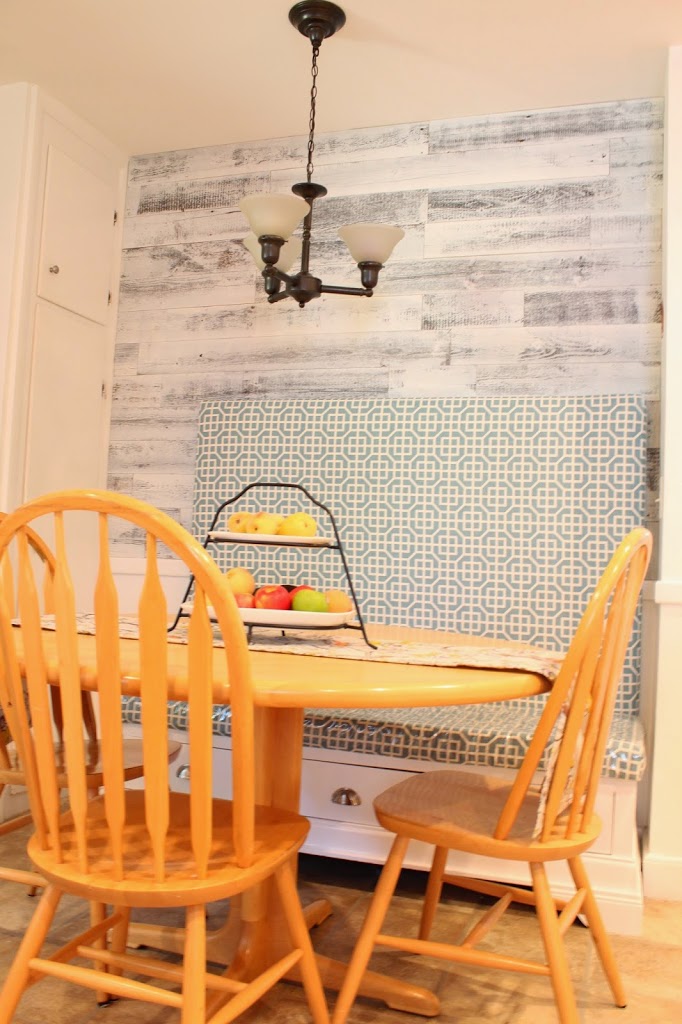 Even when I changed out the chairs to the ones that will eventually be in the kitchen it still looks wrong.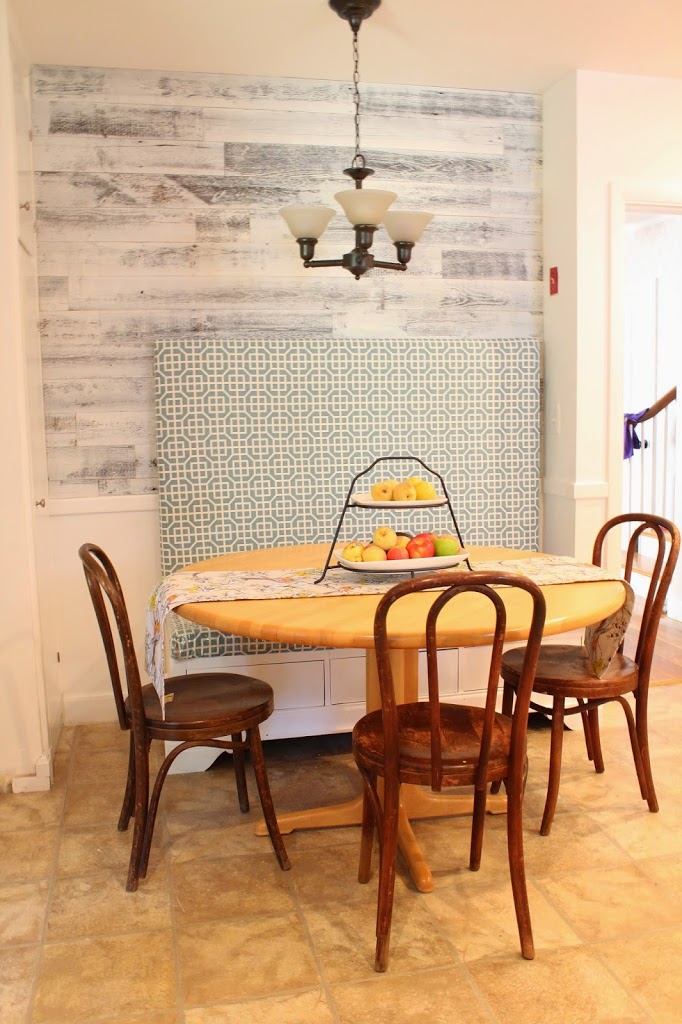 Of course there is nothing wrong with this look. Often it is done on purpose…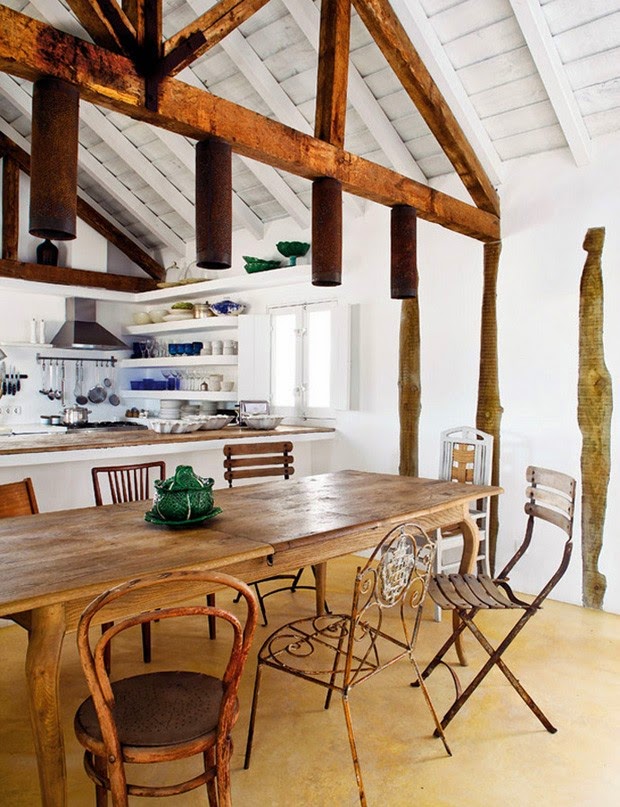 via Casa Vogue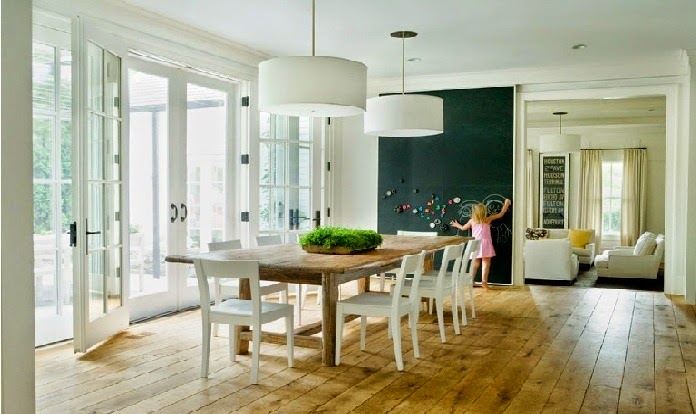 via cottage modern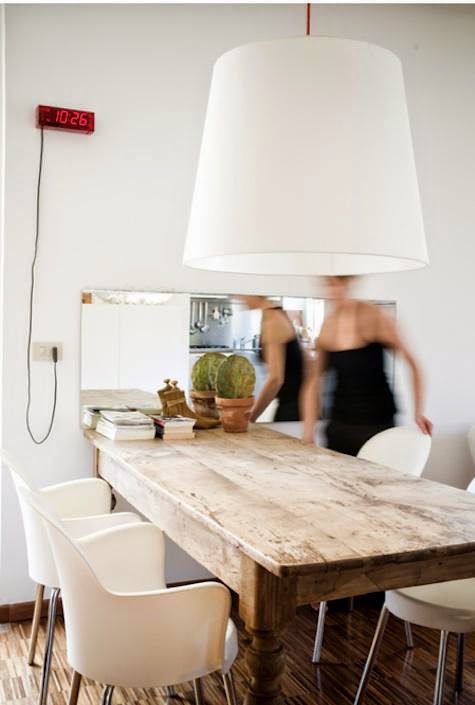 via remodelista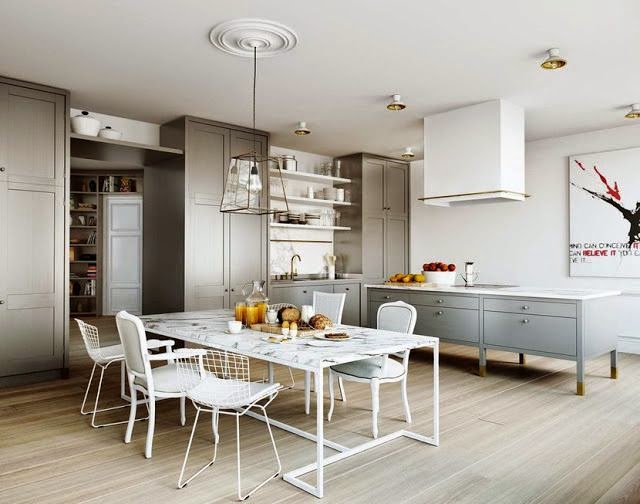 via coco cozy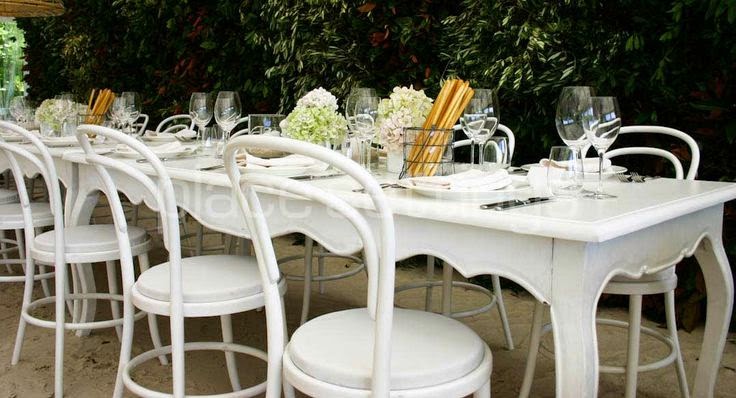 via placesettings
I love this type of look. A little out of the box decorating. I could paint my table white but since my father made it, I won't. I could get in trouble.
I'll move this table down to the family room in the basement where it can be used for games, Lego structures and more. I'll then make a rectangular table for the kitchen. I have ideas, I have some parts already and I know what I want it to look like. Now I just have to get it off the pieces of paper, out of my head and into my kitchen!