Once I had removed the cabinets in my kitchen I realized I wanted even more of a change. The space now felt bigger but I also wanted it to feel brighter, as in whiter. Check out my Pinterest board of Rustic Industrial designs if you'd like to see some examples of where I'm headed with this cosmetic kitchen renovation.
So once again it was time to look at some paint samples. No complaining here!
I wanted a clean crisp white. Not too warm since my cabinets were already a bright white. I'm not sure what paint was used on the cabinets since they were painted before I moved it. White paint is not just white paint anymore. I looked through tons of paint samples and settled on Benjamin Moore Simply White (middle row, far left sample).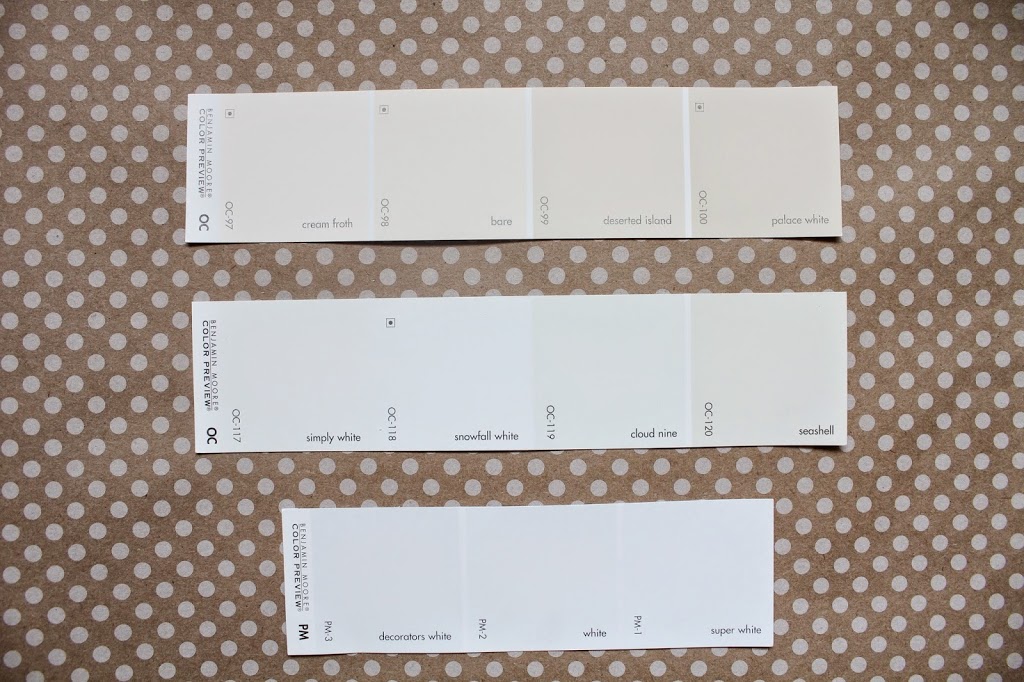 My kitchen has previously been painted Benjamin Moore Shaker Beige. It has only one window which opens up to the three season porch. Not too bright. The light is always on in the kitchen even on the sunniest day. Painting the kitchen white would help brighten it up a bit.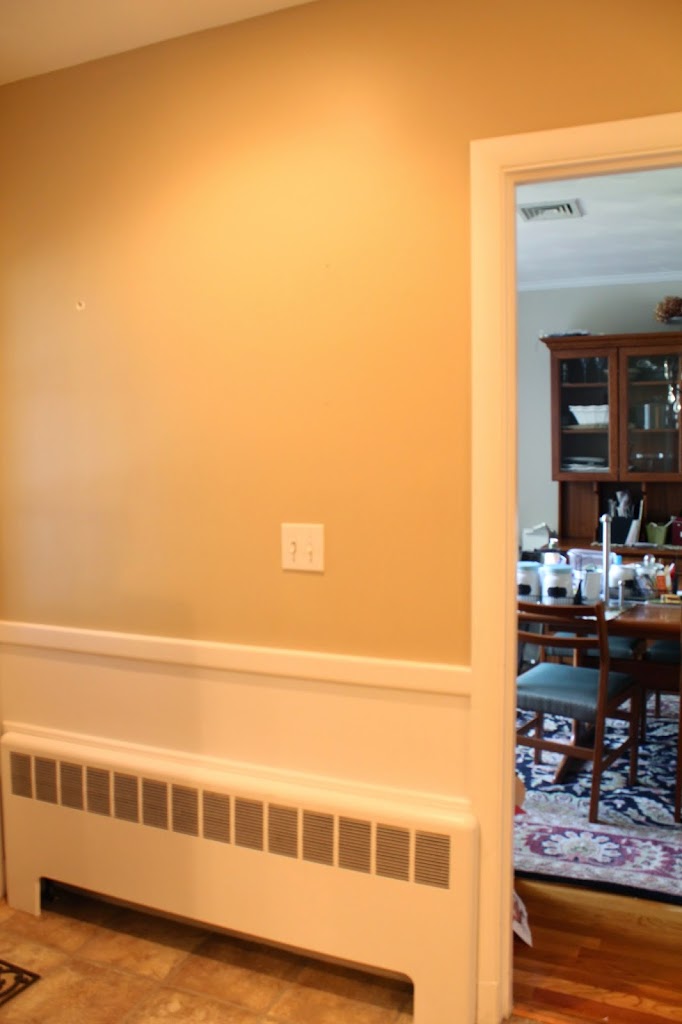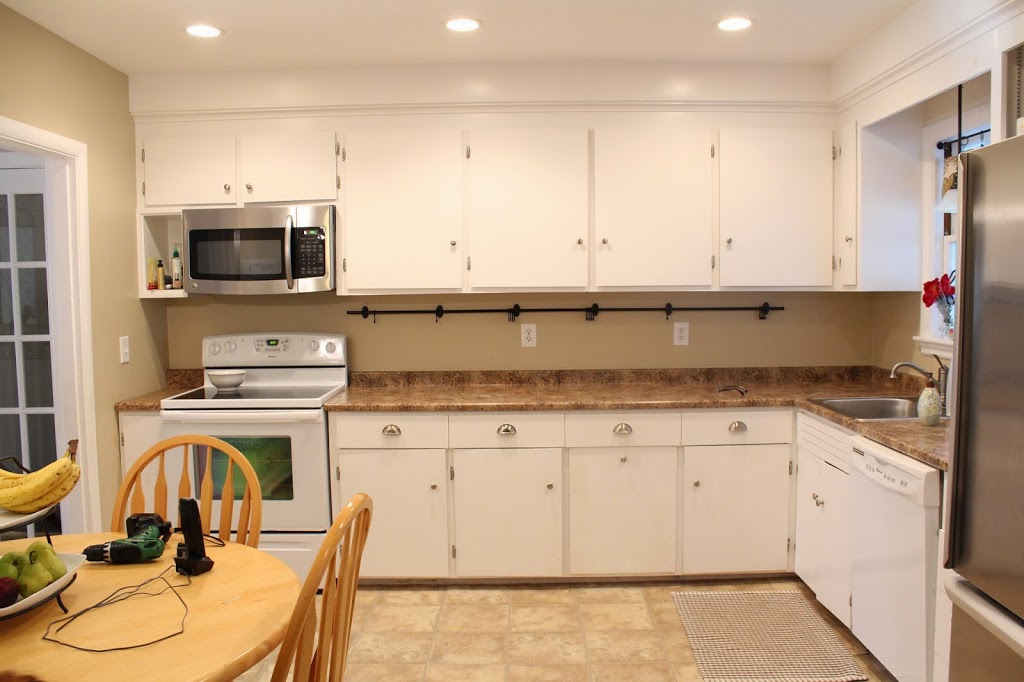 I removed everything and started first by priming the walls. Since I'm painting white over a darker color priming is an important step.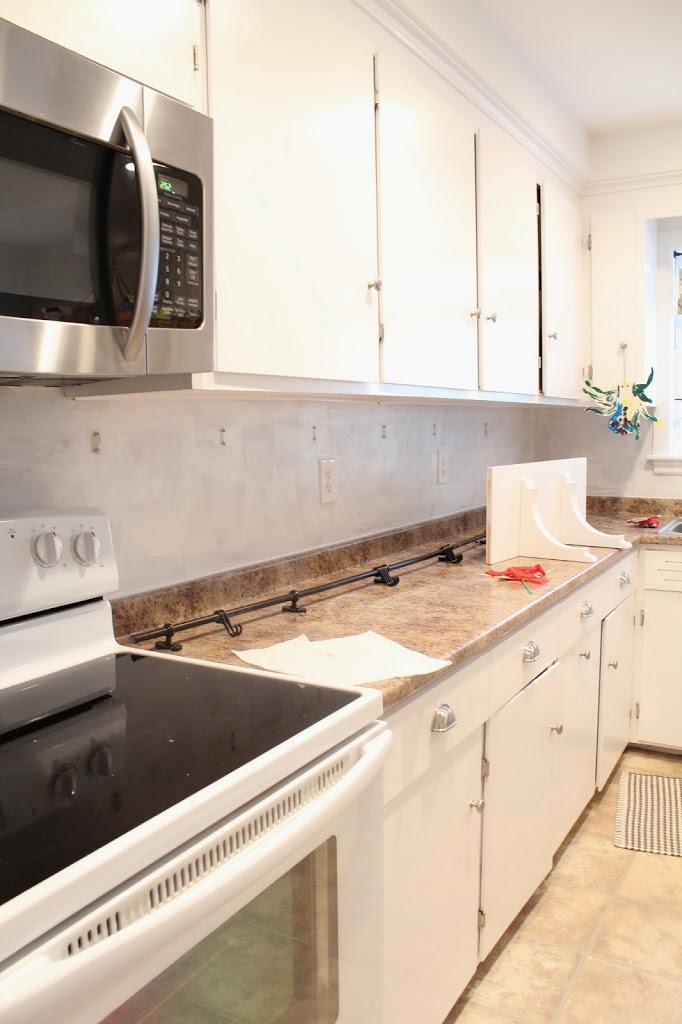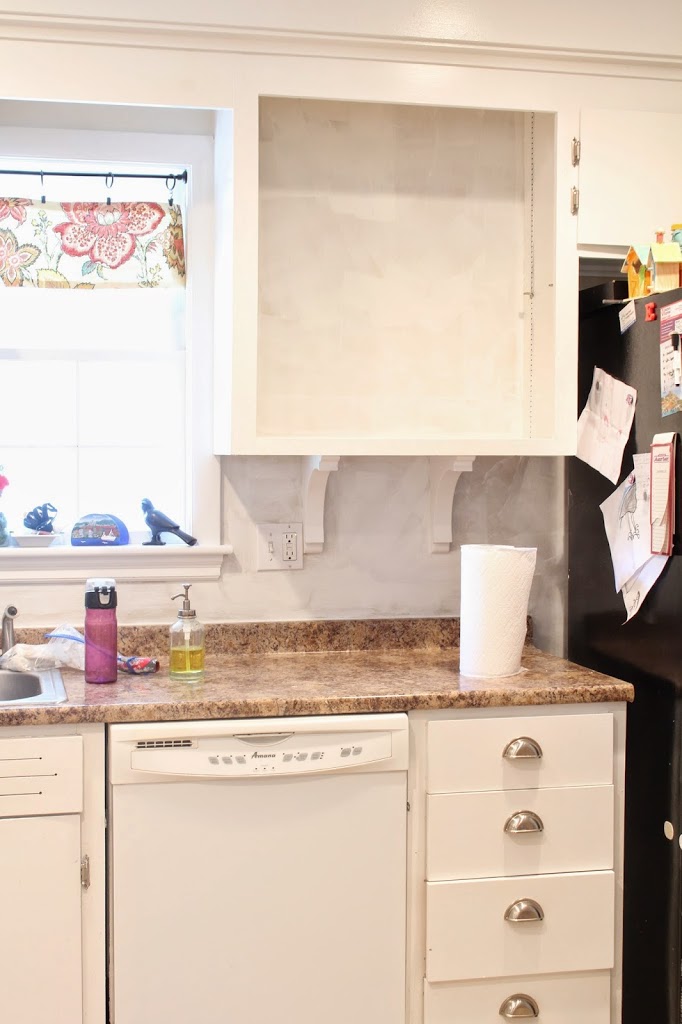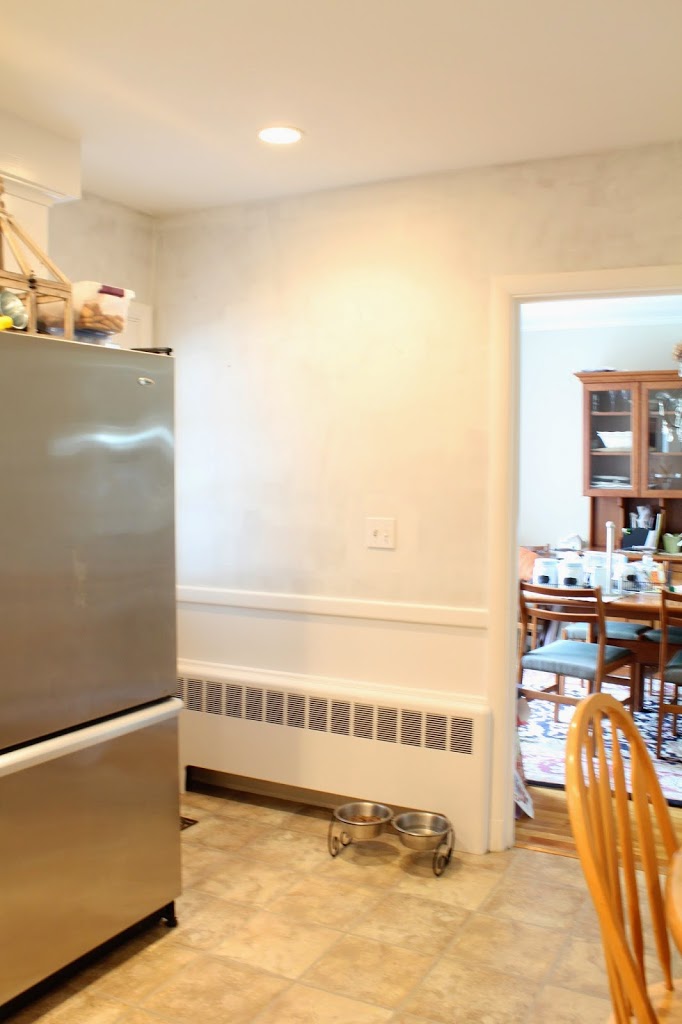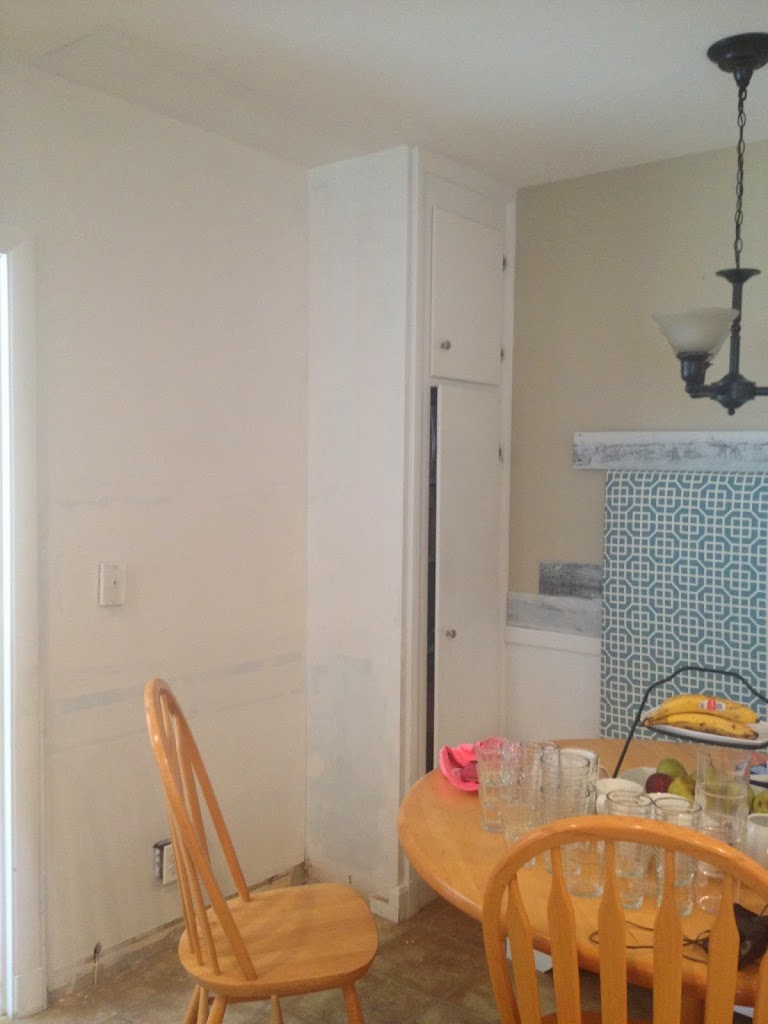 One coat of primer and three coats of Simply White and I now have a bright and cheery kitchen. It took me about three days total to paint since I was waiting in between for coats to dry. The flood in my basement has held up the progress in the kitchen a bit. There are still more changes happening so I'm trying to get it all done before I show you the entire kitchen!