family command center sources…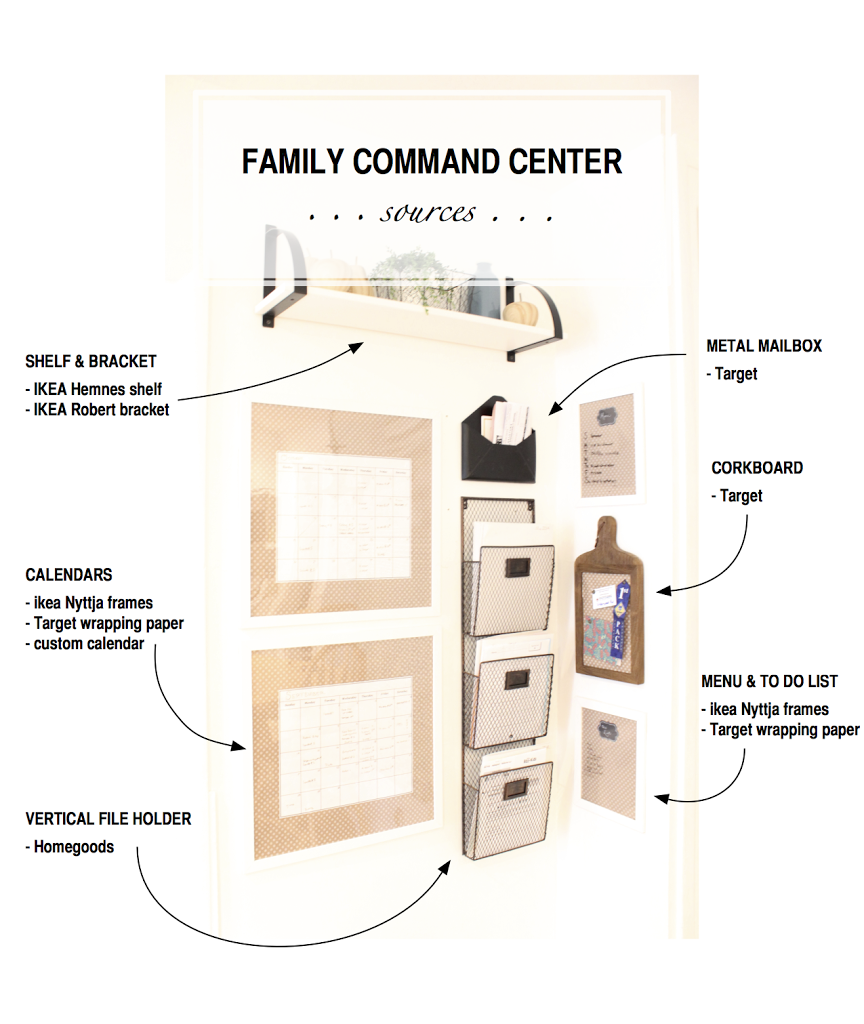 I used some pretty basic pieces to create my family command center. I started at IKEA and purchased some of the Nyttja frames. I picked up two 19 3/4 x 19 3/4 inch frames for my calendars at $7.99 a piece. I then picked up two of the 5 x 7 frames, $3.99 for a two pack. I was planning on using the Ribba frames at first since they have glass fronts. The Nyttja frames are much lighter and plastic. I wanted to be able to use the front of the frame for a dry erase surface so I was hesitant at first. After some checking and double checking I found that dry erase works on plastic as well so I went home happy!
I also picked up a Hemnes shelf in the white wash finish and two Robert brackets. I did a bit of customizing to those which I'll tell you more about later on.
At Target I found a mailbox slot and a corkboard. I customized these a bit as well. Adding the smallest touch to something can make it feel so much more personal instead of picking it off the shelf and slapping it on the wall. I found the vertical file holder at Homegoods. Add some accessories from Target, IKEA, Homegoods and we have an organized, well used and uncluttered space.