corkboard and to do lists…
The last few pieces that I added my own stamp to for my
family command center
were the menu list, to do list and small cork board…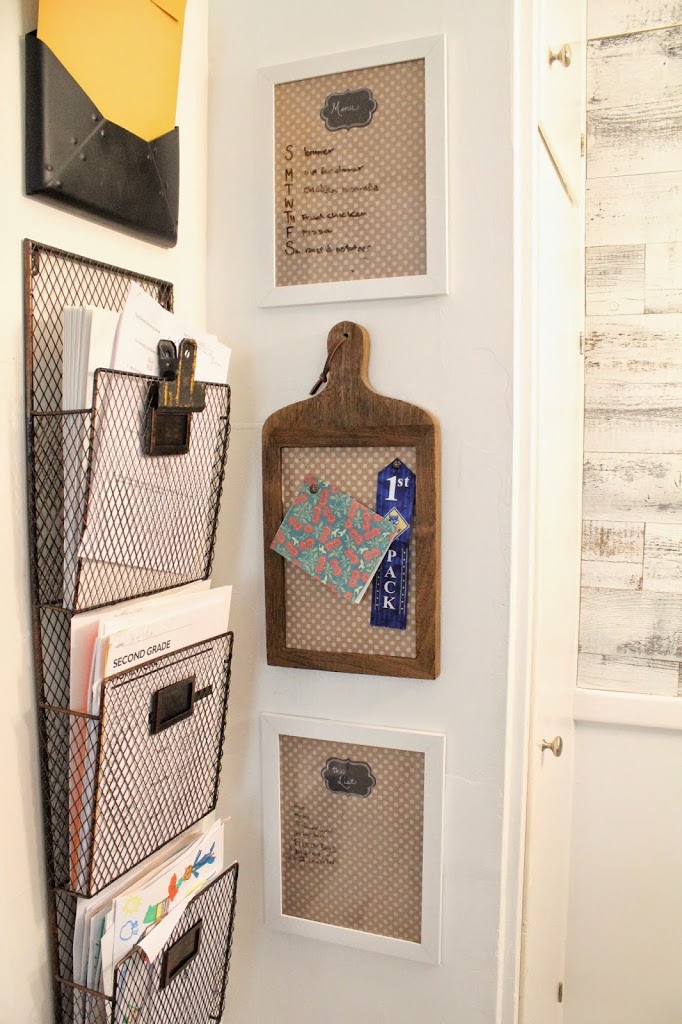 I used the IKEA Nyttja frames again for the menu list and to do list. I would be using them as an dry erase surface. I opened up the frames, added the same Target wrapping paper as the calendars and added a chalkboard sticker label on top of the wrapping paper. The wrapping paper ties all the pieces together without being too busy.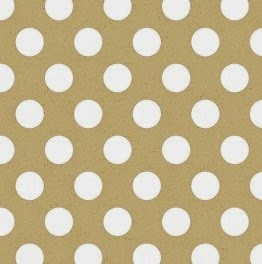 For the menu I wrote the days of the week with the dry erase pen on the front. I
'm then able to keep track of what I have planned when I go grocery shopping. I'm so forgetful when it comes to what I have on hand that a menu list reminds me of what I have ingrediants for. And yes, brinner (breakfast for dinner) is a menu option. I apologize in advance for the glare.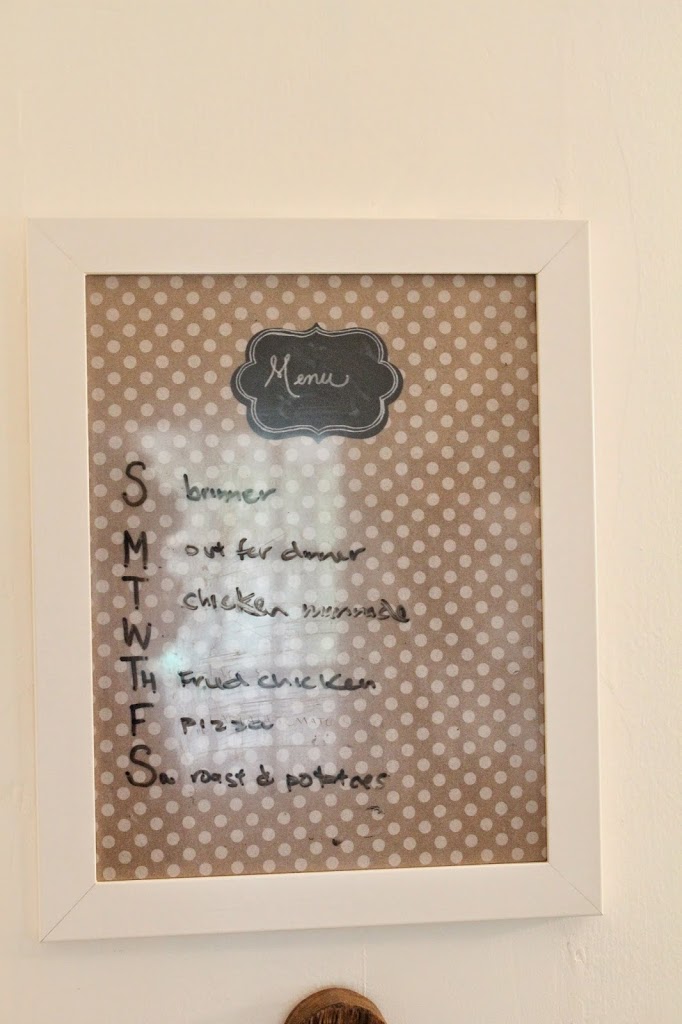 The List board is exactly that. A list of anything. Some days it is a shopping list. Other days it is a to do list. On weekends it might be a chore list. In the summer it might be a bucket list. Endless possibilites of lists…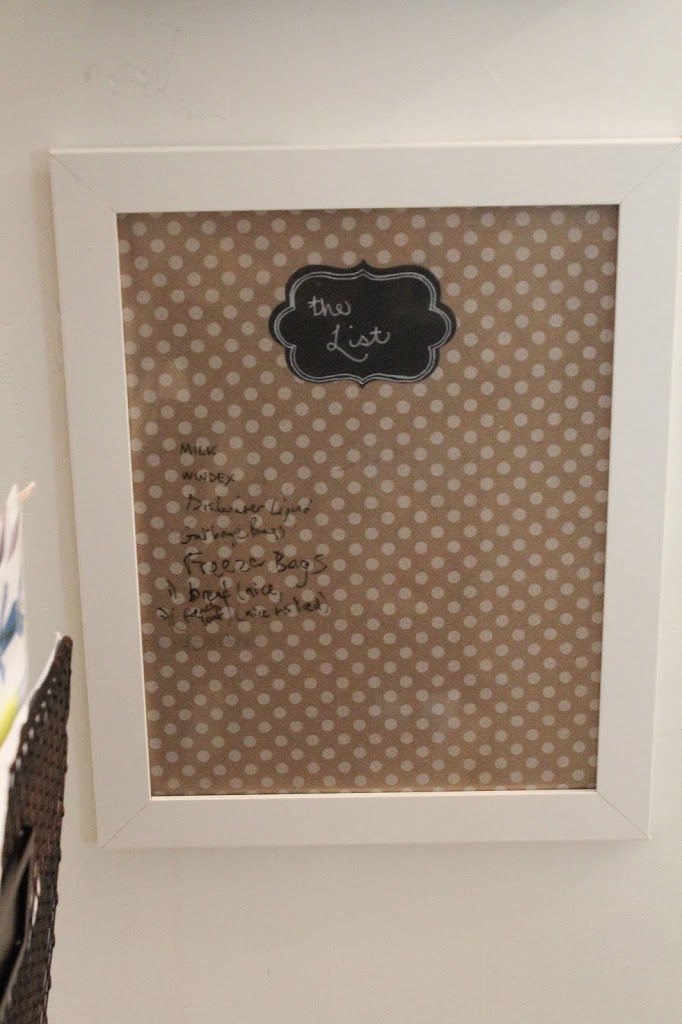 The cutting board corkboard is from the Threshold line at Target. I covered up the corkboard with the same wrapping paper. It is not huge, just the perfect size for invitations, pictures and the occasional first place in his pack Pinewood Derby award!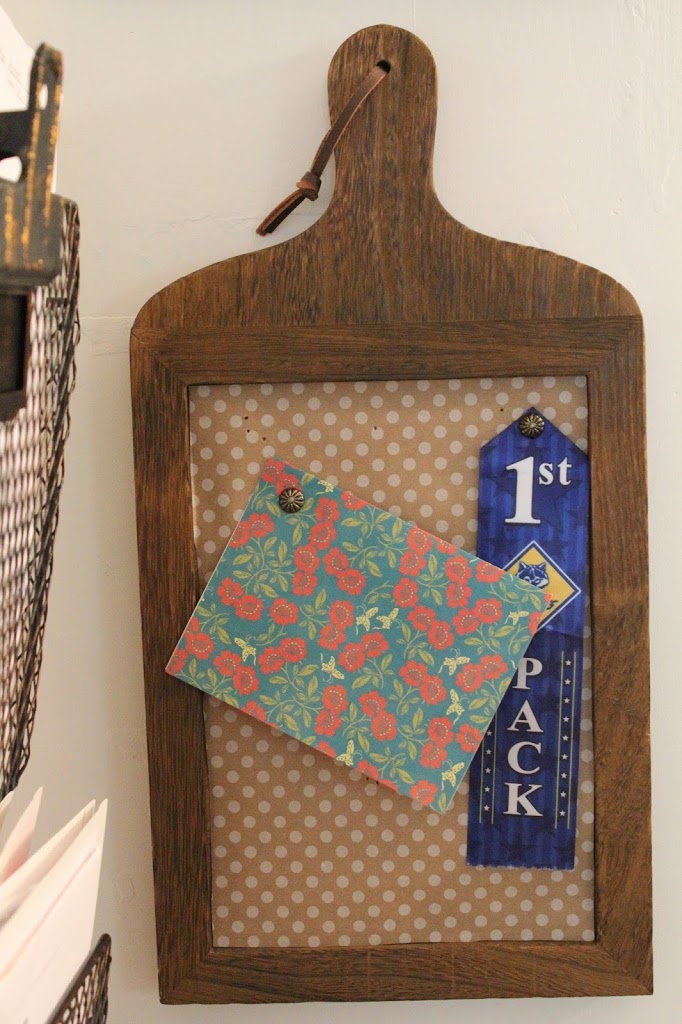 All three pieces are held up with 3M strips and haven't budged an inch. They might have been rearranges a couple times but are
lightweight enough to stay in place.